Yesterday was the twenty-fifth anniversary of the speech Ronald Reagan made at the Brandenburg Gate in Berlin challenging Mikhail Gorbachev to "tear down this wall". Of course this was in 1987 so I only have vague memories of the actual event since at the time I was busy spiral curling my hair, teasing my bangs to new gravity-defying heights and wondering if George Michael from Wham! would ever love me back. As it turns out, communism had better odds for success.
And since I'm such a knowledgable history buff (as long as by knowledgable you mean that most of what I know about the Revolutionary War I learned from watching Mel Gibson in The Patriot) I decided that I'd commemorate the historic challenge issued by President Reagan by tearing down a wall of my own. Specifically, the walls in our guest bedroom.
That's actually not really why I decided to tear down the walls in our guest bedroom yesterday, but it makes for a compelling story. Plus it's a lot more interesting than the actual story and you have to admit it feels serendipitous that I chose June 12th as the day to tear down a wall. It's like it was meant to be and I'm hoping it bodes well for the overall success of my spontaneous decision.
What really happened was the Texas drought. We live in an old house on a pier and beam foundation and the severe drought caused our house to undergo some shifting. Which is a nice way of saying that the walls in our guest bedroom bore the brunt of the damage and the sheet rock was actually cracked and jutting out from the walls. It looked terrible. Like so bad that Gulley's son Will was scared to go in there because he thought spiders might live in those holes in our wall.
But P said there wasn't any point in fixing it until the house stabilized a little because it would just crack again. So we've had gaping sheetrock for over a year. It's super classy. Think Martha Stewart in a crack house.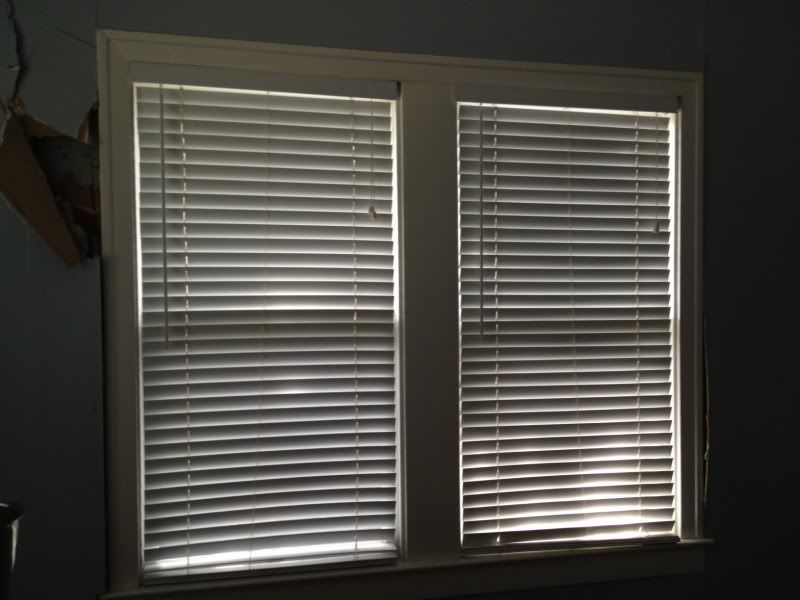 About a month ago we began to get bids from various people about fixing the cracks in that room along with some other more minor cracks we have in the living and dining rooms. And it was at some point about two weeks ago when one of the men bidding on the job said, "You know, you could always just tear out this sheetrock in here and have some really cool exposed wood walls even though it looks like they might have some wallpaper on them."
And I thought that sounded mildly interesting but like it had the potential to be a lot of work and trouble and mess. Then Gulley and I went to visit Jen and I noticed that they have exposed wood walls in their house which was built around the same time as ours, as in the days when walls were made of solid rows of 2 x 10s or 1 x 10s or whatever it took.
Then I realized that Gulley's husband had created a similar look in their master bedroom. And, finally, I saw this picture on Pinterest.
So Monday night I casually mentioned to P, "What if we just tore out that sheetrock in the guest bedroom and had exposed wood walls that we could paint?" And he got up from where he was sitting, walked into the guest bedroom and tore an enormous chunk of sheetrock off the wall while he said, "It would be easy enough to do. You could totally do it."
And I was so pleased with his enthusiasm and the ease with which he appeared to tear part of the wall down that I missed the emphasis on the word "YOU".
With great enthusiasm and vigor I set out to tear down the walls yesterday morning after Caroline and I got home from swim practice. I even had a crow bar. The first section of the wall tore away with almost no problem which gave me a false sense of confidence, but the other sections didn't budge quite so easily.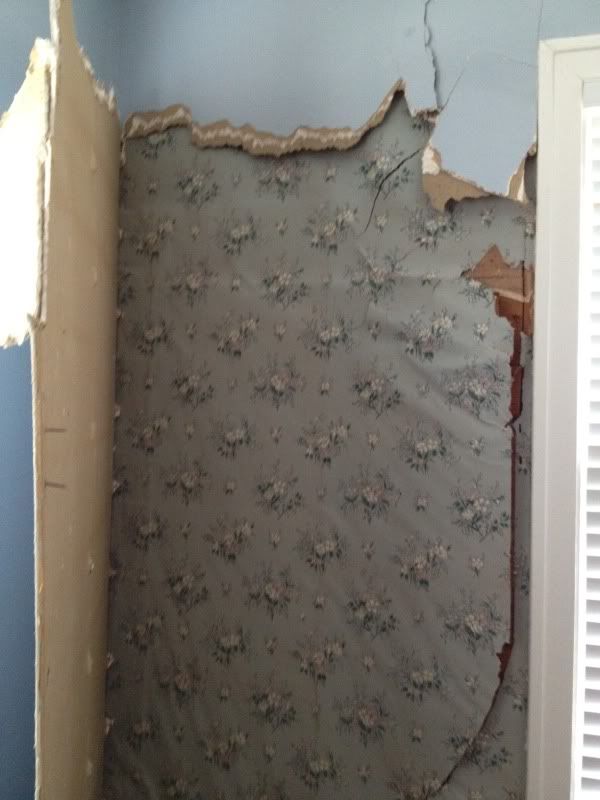 Fortunately, Gulley's boys came over to stay for a little while so she could run a few errands and I sold the kids on the fun of tearing down walls. Otherwise known as free child labor.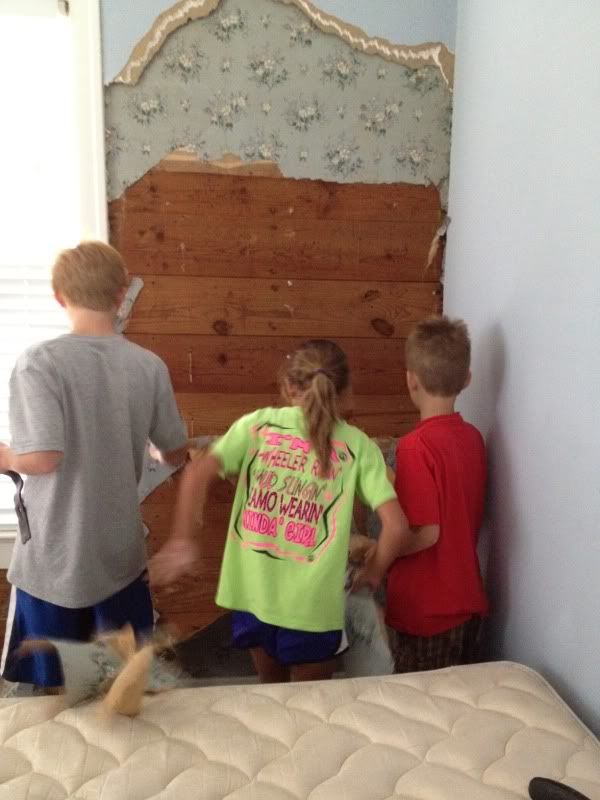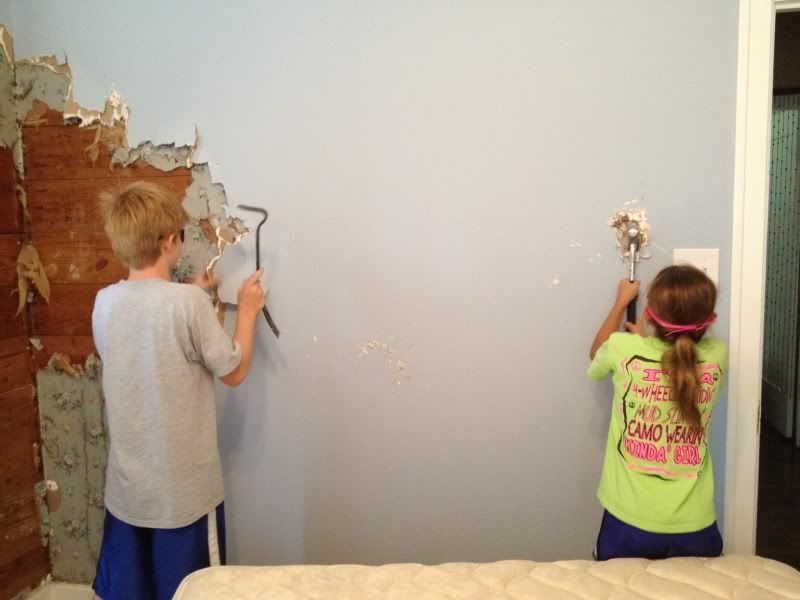 But I quickly realized they all needed to have on some sort of safety goggles.
Or maybe just goofy-looking goggles. Either way.
By the end of the afternoon we had created an unholy mess, enough dust to give us asthma for years to come, and fun summertime memories of that time I made them think tearing down the walls in our guest room was better than summer camp.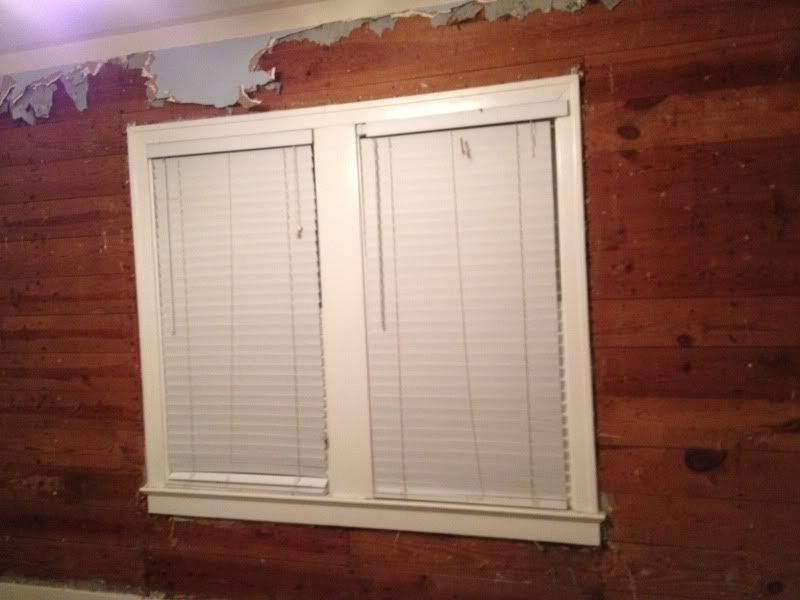 But it must have worked because the last thing Caroline said to me as I tucked her in bed was, "Mama, I can't wait to tear down some more of that wall tomorrow."
I bet that's just how Gorbachev felt.
Copyright secured by Digiprove © 2012