This is going to be quick because I'm trying my best to get a lot of writing done this week along with the 684 other things I have going on because May is trying to kill me and I apparently said yes to way too many things at some point when I felt wildly optimistic about my time management skills.
1. Focus on the Family broadcast
Way back in January I flew to Colorado Springs and taped an interview with Jim Daly and John Fuller for Focus on the Family. And now it's finally about to air. (I'm not sure I'm supposed to divulge that I'm not actually live in the studio while you're listening, but whatever.)
My interview, "Enjoying the Ups and Downs of Motherhood", is scheduled to air Thursday, May 8, and Friday, May 9, 2014.
The streaming audio of this broadcast will appear on their broadcast page www.focusonthefamily.com/radio.
After the original air date passes, the program will be permanently found here and here.
Also on the broadcast page, look for the Focus "Station Finder" to find stations that carry the program in your area. In addition, a downloadable podcast will be available on iTunes (just search for Focus on the Family Daily Broadcast).
I think that about does it.
2. Books for Mother's Day
In case you're in the market for a book to give for Mother's Day or just to read, I have a couple of suggestions.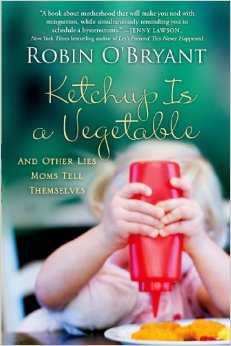 Ketchup is A Vegetable: And Other Lies Moms Tell Themselves by Robin O'Bryant
I read this a few weeks ago and it had me laughing out loud. It's a great collection of essays about all the realities of motherhood, like stuffing cabbage in your bra. It's available here on Amazon or here on B&N.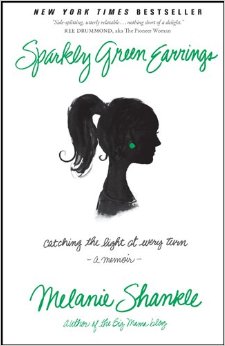 Sparkly Green Earrings by me
This is a totally gratuitous mention of my own book but it is about motherhood and it is almost Mother's day. That's all I'll say. It's available here on Amazon and here on B&N, and in your local LifeWay and other book stores.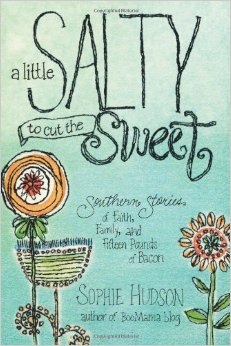 A Little Salty to Cut the Sweet by Sophie Hudson
If you have a woman in your life who will appreciate some great stories about the importance of family, then they will love this book by my dear friend Sophie. It's available here on Amazon and here on B&N.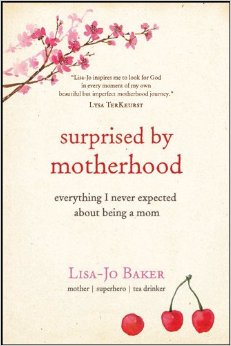 Surprised by Motherhood: Everything I Never Expected About Being A Mom by Lisa -Jo Baker
This is a really beautifully written memoir about motherhood and all the ways it takes you by surprise written by my friend Lisa-Jo. You can find it here on Amazon and here on B&N. And here's the best part. I have two copies to give away today!
All you have to do for a chance to win is leave a comment. I'll leave comments open until Thursday at noon and then choose two winners at random.
Good luck!