This started out to be a list of ten and then I drew a blank as to the other three things I was going to talk about and so now it's a list of seven because, you know, that's a thing. Or at least just pretend it's a thing. A top seven list.
1. the best chocolate cake ever
I saw this recipe months ago but wasn't in the mood to make a chocolate cake. This is very different from the fact that I am always in the mood to eat a chocolate cake.
But on Saturday afternoon, Caroline requested a chocolate cake with chocolate icing and I told her I'd make one if I had all the ingredients. Wonders never cease because I had everything I needed with the exception of the espresso powder that the recipe calls for. However, I just brewed really strong coffee and added in a 1/4 cup of that instead.
Let's not examine too closely that I had all the ingredients on hand to bake a cake, yet nothing I needed to prepare an actual meal.
Also, there is a recipe for chocolate buttercream icing linked in the recipe and it is divine. It calls for THREE sticks of butter which seems excessive – AND IT IS – but worth it. I also put chocolate chips in the batter and in the layer between the cakes because after three sticks of butter what's the point in trying to be sensible?
2. Mix and Match Mama Kids in the Kitchen Cookbook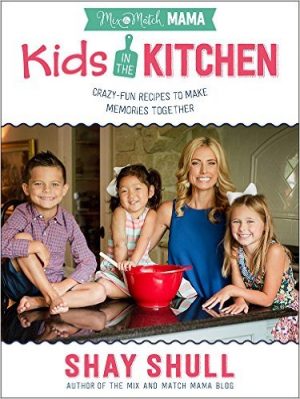 Speaking of cooking, my friend Shay Shull has a new cookbook out full of recipes that you can make with your kids in the kitchen. I think summertime is the perfect opportunity for you to get this cookbook and get in the kitchen with your kids. I mean they're going to be around all summer anyway so they might as well be useful.
3. color block straw and cotton tote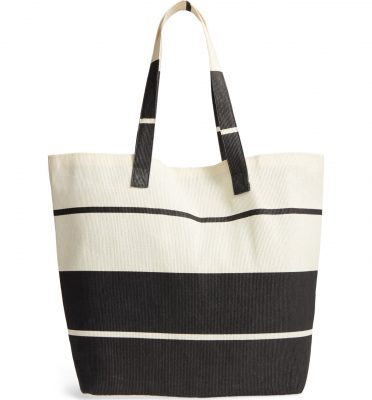 And speaking of useful (How about these transitions today?), I love a good summer bag to take to the beach or the pool. Target had some cute ones in the store the other day, but I also really love this one. It also comes in pink with black stripes if you want a little color.
And speaking of pink, I adore this ibiza woven tote although it is significantly pricier than the bag above.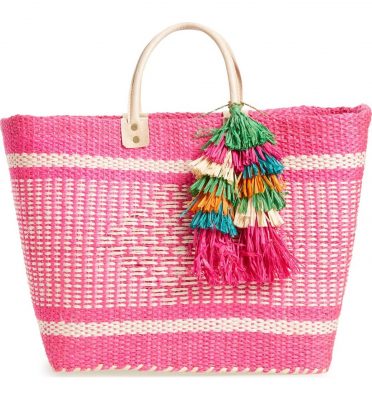 And speaking of significantly pricier, I also love this tory burch straw hobo if you really want to splurge.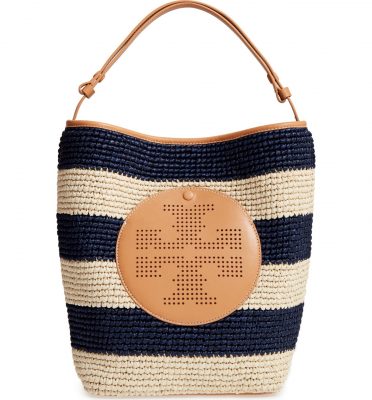 4. Caroline's dresses from yesterday's post
Several of you asked about Caroline's dresses in yesterday's post. We found them both at Nordstrom after looking everywhere else in the world. Next time we'll just start at Nordstrom.
The black one is this adelyn are fit and flare dress. We had to have it altered to fit and added a lace bandeau under it because the v was a little too v for a thirteen year old.
And the white one is this lush off the shoulder dress
that's 40% and so it's just $32.98. We ordered it online and I wasn't sure if it would work, but it's actually cuter in person.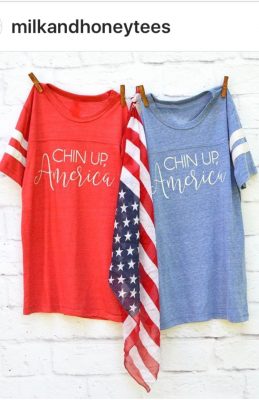 Y'all have blown our minds with the response to the Chin Up, America shirts. Milk and Honey tees have restocked them and are taking pre-orders for the next batch starting at 7:00 a.m. central time today. Quantities are limited so if you want one, you better act fast. (It's like I'm a furniture salesman.)
6. the ultimate YA summer reading list 2017
I kind of accidentally discovered this Read Brightly website and I am loving it. It has all kinds of great lists of books for all ages and stages so it could be a great resource this summer as you're trying to get your kids to read some books instead of being on a device all the time.
7. The Summer Before the War by Helen Simonson
And speaking of books, I ordered this last week because it was highly recommended and the description on Amazon sold me with "If you miss Downton Abbey…" I haven't started it yet, but I'll keep you posted.
Have a great Wednesday.
Copyright secured by Digiprove © 2017