So today is the first day the Nordstrom Anniversary Sale is open to the public and there are some good deals to be found. I've already ordered a few things for myself and a couple of things for Caroline's upcoming birthday. I realize it is difficult to imagine you will ever wear a sweater or boots again when it's 126 degrees outside, but yes, Virginia, there is a Santa Claus. And this really is a great time to stock up on things at great prices.
Here are a few of my favorites:
1. Zella live in high waist leggings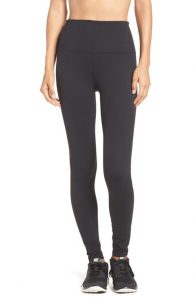 I bought a pair of these last year and already bought another pair this year. These are my favorite leggings of all time to wear to work out or even with boots and a cute tunic. They are on sale for $35.90 and are normally $54. The high waist will make you feel so good about yourself, yet doesn't make you feel like you can't breathe.
2. barefoot dreams cozy chic lite coastal hooded cardigan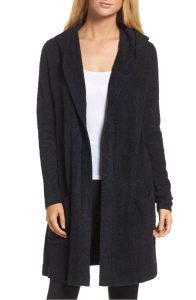 I was skeptical about this at first. Do I really need another Barefoot Dreams Cardigan in my life? If your answer is no, then why do you hate yourself? I tried this on at Nordstrom the other day and was SOLD. It is even softer and lighter than the original version I have, plus it's longer AND it has a hood.
This one is going to go fast so don't wait. It's on sale for $75.90 and is normally $114.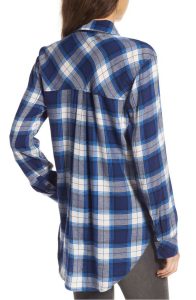 These bp plaid shirts are so great because they are lightweight enough to wear in the early fall, long enough to cover your bottom and on sale for $31.90. They are normally $49. I happen to love this blue, but the red is great, too.
4. gibson tie front cozy fleece pullover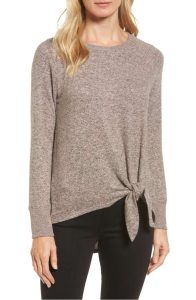 First off, this is incredibly soft and cozy. I also am powerless against a tie in the front. It's $39.90 but normally $59 and comes in a bunch of colors including burgundy, which I made need for football season.
I also love this bell sleeve cozy fleece pullover for a variation on a theme.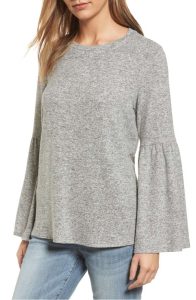 5. spanx faux leather leggings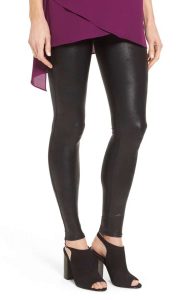 Do you need faux leather leggings? I don't know. I keep asking myself that same question. But then I think they could be so cute with boots and a denim tunic. Or dressed up for the holidays. These are on sale for $64.90 and normally $98.
6. free people victorian minidress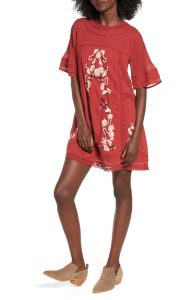 Listen to me now and believe me later, red is going to be a big color this fall. I really love this minidress although I would wear it with leggings and boots. It's on sale for $109.90 but is normally $168. It also comes in black or white.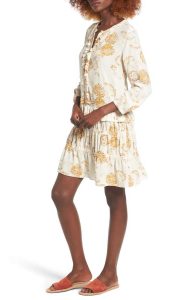 This is one of the first things I fell in love with when I saw it on the sale site. I think it would look so cute with tall boots or booties for fall. It's on sale for $58.90 and is normally $89.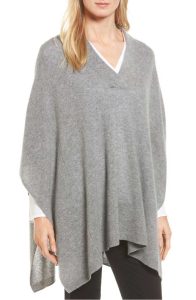 Gulley bought me this poncho for my birthday last year and I adore it. Sadly, winter really didn't visit San Antonio last year so I only wore it once or twice, but it is so perfect to throw on over all white or all black or whatever. It's on sale for $98.90 but is normally $149.
I also love this wool and cashmere poncho.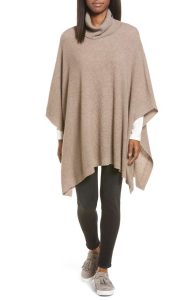 It's also on sale for $99.90. I guess you pay a dollar more for a cowl neck.
9. madewell paint stripe leather transport tote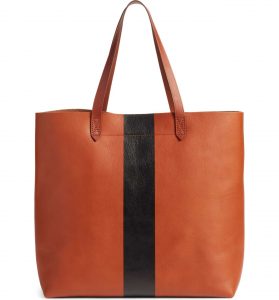 I love these transport totes and I especially love this stripe version. They come in several different color combinations and are on sale for $129.90 but are normally $198. Madewell never puts these on sale so this feels huge.
And if you really are in the market for a nice bag, this frye whipstitch leather hobo bag is divine.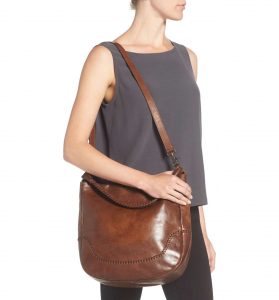 It's $284.90 but is normally $428 so if there was ever a time to take the plunge, it is now.
10. nike free focus flyknit training shoe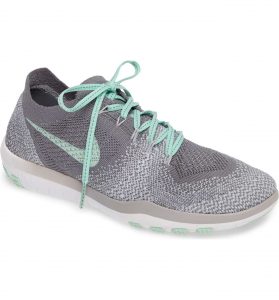 I love these in the gray with the aqua shoelaces. They are $89.90 but normally $120. They also come in black.
And I ADORE these adidas gazelle sneakers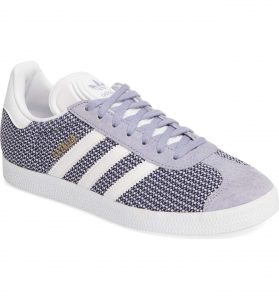 They are $59.90 and also come in a light gray.
And these sperry saltwater wedge reeve waterproof boot are so cute if you're in need of a waterproof boot.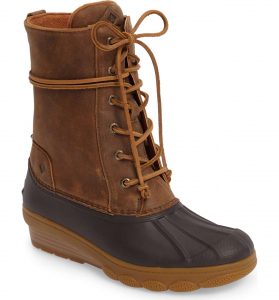 They are on sale for $89.90 but are normally $135.
11. nature dream custom coverage bra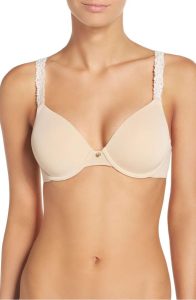 This is one of my favorite bras. It's $47.90 but normally $72.
And this chantelle underwire sports bra is the best if you are in the market for a good sports bra with underwire that won't give you a uniboob.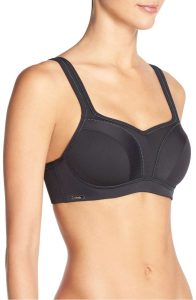 It's $47.90 but normally $72.
That's it for today. Make sure you look around on the Nordstrom site because there are a ton of great things on sale.
Have a good Friday.