I'm just going to apologize in advance because this post is basically going to be a truckload of information about all the things I was supposed to share over the last few weeks but forgot to share because of Hurricane Harvey and trying to get back into our back to school routine and spending all of Labor Day weekend at a soccer tournament in Dallas. I'll be back to report on all of those things in more detail, including how I went through the five stages of Aggie football season grief in the span of just one game this past Sunday night, but for now please check out everything below in case there is something that might interest you. Or click away to read more about Duchess Kate expecting her third child. Whatever works for you.
Oh, and if you want to read an original piece I wrote to my college freshman self, you can click here to read this article that was published on Popsugar.
Here are some other things I need to share: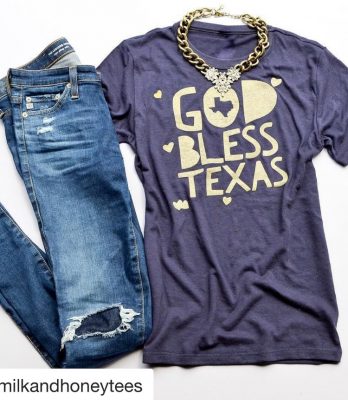 This beauty is back in stock for pre-orders, but supplies are limited and this will be the last time we offer them for sale so once they are gone, they are gone forever. They are $28 and 100% off all net proceeds go directly to Hurricane Harvey relief. Mandy at Milk and Honey tees is making them and my dear friend, August Joffe, designed them.
2. Christian Books Win a Phone Call from Me contest
This is an actual contest. People who know me in real life may not feel that a phone call from me counts as much of a prize, but if you feel differently then here's your chance to win a phone call from me to your small group Bible study.
This also feels like a good time to mention that Church of the Small Things has an entirely separate Bible study DVD and curriculum, which is a first for me. It's a six-week study and it comes out on October 17th. It's also called Church of The Small Things, but the cover is a little bit different.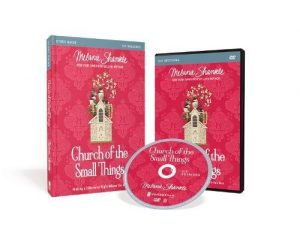 It's discounted for pre-order right now here on Amazon and here at Christian Books.
You don't have to purchase the Bible study or even being doing this Bible study to win the phone call, but I figured I'd just mention that it existed while we were on the subject of Bible study groups.
Also, someone asked on Facebook yesterday if we could talk about whatever we want and I think you know my answer to that is OF COURSE WE CAN.
3. Book signings and speaking events:
Here's a list of all the places I will either be speaking or signing books or both in the next few months. I would love to see you if you are near any of these things.
9/9/17 – Jamie Ivey's Happy Hour Live in Austin
9/30/17 – Gordon College Homecoming Weekend – Boston, Massachusetts
10/5/17 – Book signing at Barnes & Noble San Pedro – 321 NW Loop 410 San Antonio 7:00pm
10/6/17 – Book signing at Royer's Pie Haven in Round Top, Texas during Antique Week 12-2:00 p.m.
10/7/17 – Book signing at Texas A&M at the Memorial Student Center bookstore 12:00-2:00 p.m.
10/10/17 – Book signing at Barnes & Noble 7700 West Northwest Highway, Dallas 7:00pm
10/28/17 – Book signing at Blue Willow Bookstore in Houston, TX 11:00 am
11/30/17 – Houston First Baptist Christmas event with Sophie Hudson
1/25/18 – Austin Ridge Church Ladies' Night
4. Church of the Small Things signed first-edition copies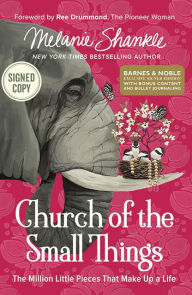 There are still some of these left, but they are dwindling fast. You can get it now for $16.92 and qualify for all these pre-order bonuses.
5. Books other people have written that you might be interested in:
Mom Set Free by Jeannie Cunnion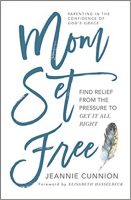 I don't read many books on parenting these days, but I love this one by Jeannie. She writes like you're just sitting across the table having coffee together and is so encouraging when she assures us that we don't have to be perfect moms.
She Is Yours by Jonathan and Wynter Pitts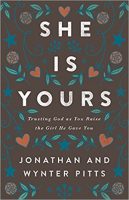 If you have a daughter or daughters, you will love this book. I think one of the things that surprised me most was realizing Caroline is so different from me even though we are both girls. Jonathan and Wynter have four beautiful daughters and so they totally get what it means to trust God to make them into the women He created them to be.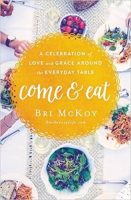 Bri is like a ray of sunshine everywhere she goes and is so warm and welcoming, which is why it was no surprise that I loved this book. It's all about the importance of hospitality and how real conversation and life happens around the table.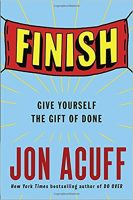 This is a little different from my normal recommendations, but it's all about finishing what you start. There is a Couch to 5K app that has withered and died on my phone that proves I often have this problem.
Thank you for getting to the end of all this if, in fact, you made it this far. Hope you are all doing well and I'll be back in a day or so with an actual update of life in general. I know you can hardly wait.