Have I told y'all that I've declared Monday to be my new Saturday? Because I totally have. I'm not sure why it took me so long to figure this out, but since our weekends are so busy it just makes sense to let myself be less than productive on Mondays. Granted, this doesn't necessarily work every week, but when it does it's delightful. And it felt entirely justified yesterday because we spent our entire Sunday driving to Houston and back for Caroline's soccer game.
Anyway, I just wanted you to know that. I'm glad we've had this talk. Here are few other things I thought you might want to know about:
1. Amazon Silver
I shared this on my Facebook page last week, but it makes me laugh every time I watch it.
2. Frequently bought together
I was shopping on Amazon the other day and this caught my eye.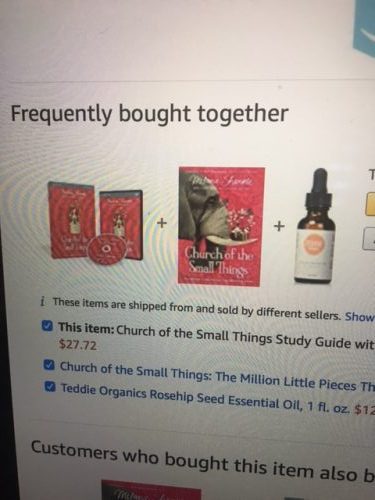 It made me laugh out loud. Apparently my love for Teddie's Organic Rose hip oil has convinced many of you to make that purchase, along with my new book.
I made this for dinner last night (This is the only part of my Monday as Saturday plan that doesn't work because I still feel like I need to cook dinner on Monday nights) and it was delicious. The chicken was actually crispy which hasn't always been my experience with oven fried chicken. I also used a paper grocery sack for my flour mixture and then just folded it over and shook the bag until the chicken was coated like Minnie taught Celia Foote to do in The Help. "Minnie don't burn chicken."
Speaking of dinner, it's the bane of my existence right now trying to find stuff to cook that tastes good and doesn't take a sweet forever in the kitchen because our weeknights are so busy. That's why I'm so happy about my friend Shay's new cookbook, Simmers.
It's full of slow cooker recipes that are simple and perfect for this time of year when we're all running a little low on our kitchen want-to. You can pre-order it here and it comes out October 3.
4. Books
I have been in a total reading slump because I feel like I've been too busy writing to read and so I kept opting to just watch something on Netflix. But then last week I looked at my growing pile of books to read, grabbed one and started reading. Now I'm in full-blown reading mode again.
I finished The Light We Lost by Jill Santopolo this past weekend. You can find it here. It was a pretty easy read and I enjoyed it overall, although I told Gulley I think it was supposed to make me feel more sad than it did but I'm just not in that place. However, it opens with 9/11 and that shapes the characters in the book which I found to be an interesting storyline.
And then I started When We Were Worthy by Marybeth Whalen on Sunday night and am already over halfway through because I've picked it up every chance I've gotten. It's based in a small football town in Georgia and is filled with tragedy and twists and turns and basically is everything I enjoy in a book that isn't about World War II. You can find it here.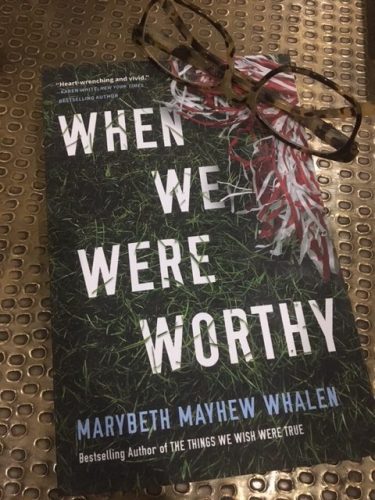 5. Why the Small Things Matter
I wrote this original piece for Success.com about the ways I've learned to appreciate the small things in life in case you want to read it.
That's all for today. Have a great Tuesday.
Copyright secured by Digiprove © 2017