Today we have an excerpt read by my dad, also known as Bops. He decided before Caroline was born that his grandpa name would be Pops, but Caroline pronounced it as Bops when she was a little over a year old and so Bops it is. He is the best.
Also, this is a picture from about four years ago that is exhibit A of how much they favor each other.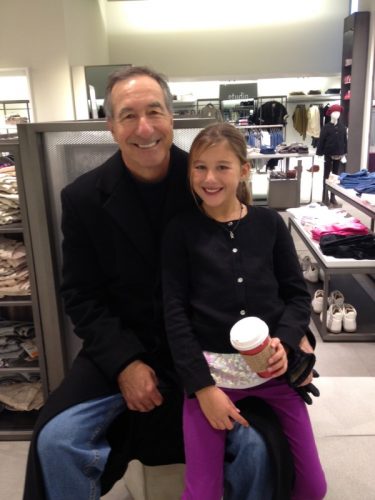 There are still a few signed, first edition copies available for pre-order at Barnes & Noble (Did I mention I signed my name until my left hand fell off and I nearly died?) and they are currently 30% off which makes them just $16.07, plus they have exclusive bonus content and a bullet journal in the back. You can order one here. Once they are gone, they are gone forever so if you want a signed copy for yourself or to give as gifts, this is your chance.
And you can find the book trailer and all other buying options here.
If you pre-order, don't forget to go enter your order number here to get all your pre-order bonuses, which include downloadable prints by Heather Gauthier, the amazing cover artist, five of my family recipes, the first three chapters of the book and the first video session of the Church of the Small things Bible study. (If you have pre-ordered and never got your link with all the stuff, please email me with your order number and let me know!)
Have a great Wednesday!