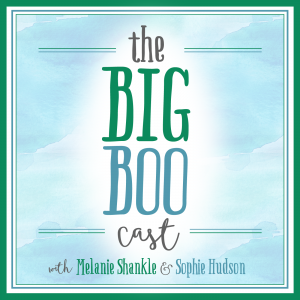 Full disclosure: Sophie and I talk a lot about football in this one. We originally recorded it last week before this past weekend's football games so Sophie was wildly optimistic and I was all gloom and doom. But we added to it today and, well, the gist is that college football will break your heart.
We also talk about rose hip oil, a new OLD show I'm loving and various and sundry other topics.
We'd love for you to subscribe on iTunes, and we'd be honored if you'd leave us a review.
You can click here to listen. Or here. You can even listen right here on the blog.
You can also listen on Stitcher.
And if you're on the Facebook, well, we are, too.
Here's where you can get more info on the stuff / products / places we mention:
– Sophie's dear pretend friend Gerald McRaney wins an Emmy
– Mary Beth Whalen's When We Were Worthy
– "It's A Heartache" by Bonnie Tyler
*****
– Melanie's new book – Church of the Small Things
– Sophie's new journaling devotional – All in All
– Melanie on Twitter and Instagram
– Sophie on Twitter and Instagram