The weather finally cooled off here just a little bit. I was able to wear boots and everything. Of course it's going to be 90 degrees on Saturday but I'm choosing to not focus on that right now.
Maybe one day we'll even get to wear sweaters.
Also, in non-fashion news, I was a guest on my friend Lincee Ray's podcast this week and had the best time. She makes me laugh and loves all things pop culture as much as I do so it was basically just like having a normal conversation. You can find it here if you're interested in listening.
Now here are some cute things I found this week:
1. free people summer dreams hooded pullover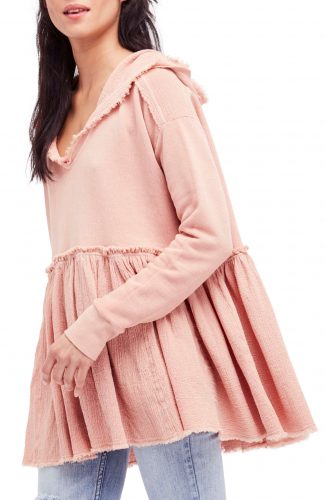 I love the color of this and I am always on board for any sort of hooded pullover. This is perfect for Saturday morning soccer games and running to the grocery store and just wearing around. It's 40% off and now $76.80.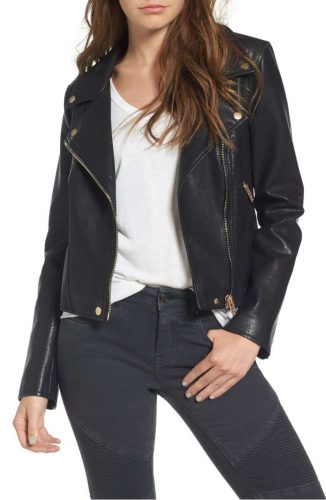 I keep looking at leather jackets and feel like it may be time to add a good black one to my closet. This one is a great price at $98 and also comes in other colors.
3. jillian top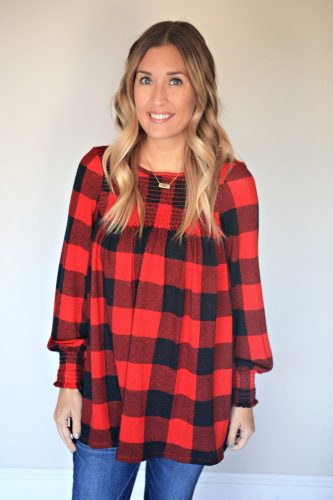 I love a good red and black plaid. I think this would look great with black leggings and boots.
4. old navy extra long sweater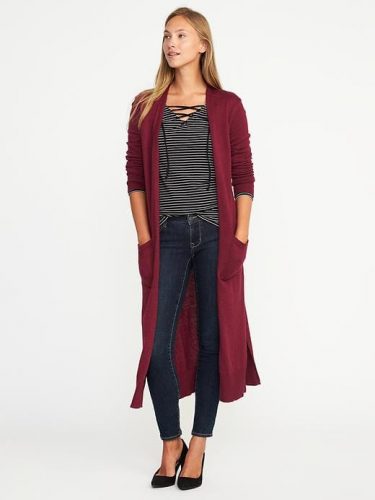 This long sweater is perfect to throw on over a t-shirt or a tank with jeans. It also comes in black and light gray.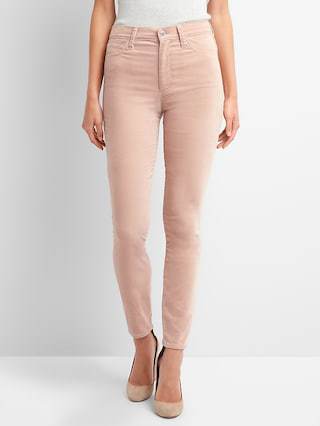 Velvet is such a big trend for fall and winter and I love these velvet jeans from Gap. This light pink is my favorite but they also come in gray, ivory and black.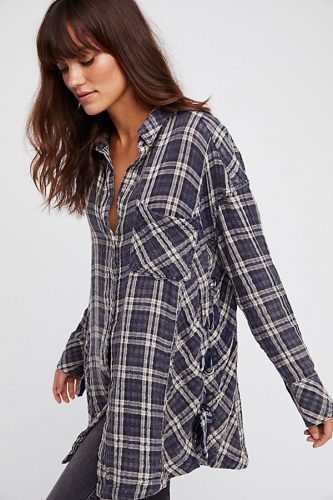 I saw this in an email from Free People the other day and it called to me. Look how cute that lacing is up the side. It also comes in a rose color. I think both are so cute.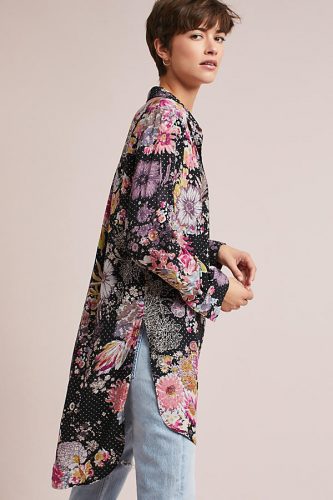 I will never not one time not love a tunic and this one speaks to me.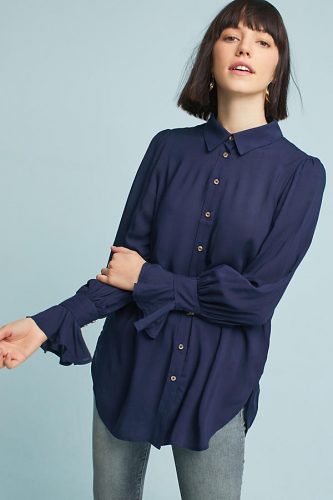 This is on sale for $49.95 plus an extra 25% off sale and it has great reviews. It would be great with jeans but could also be dressed up with a skirt or pants for the office.
9. j.crew merino v-neck sweater with drawstring sleeves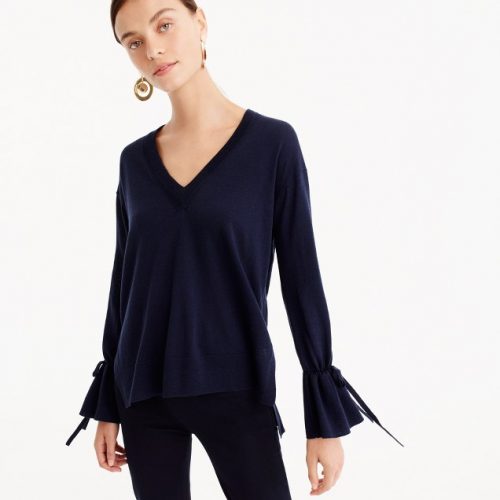 A v-neck is pretty much universally flattering and I love these sleeves. This comes in several colors and is 30% off with code DAY03.
10. sam edelman camellia tall boot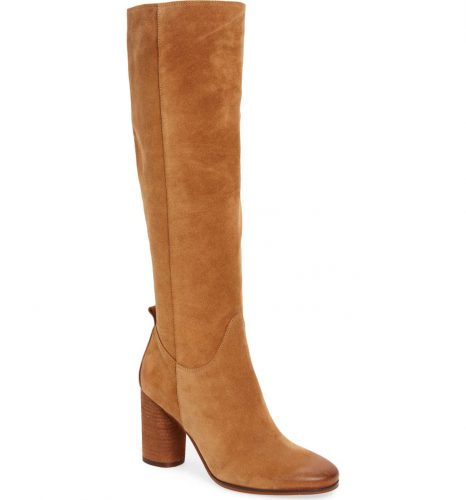 I cannot quit looking at these boots. I love the suede, I love the heel, I love the whole thing. They also come in slate and black, but I really love this camel color.
That's all for today.
Have a good Friday.