This is going to be quick because I'm watching the World Series and then I'm going to need to watch tonight's This Is Us and Caroline has been sick and it's been a long day.
But here are a few things I thought you needed to know about:
1. Cultivate event with Kelly Minter at Currey Creek Church in Boerne, Texas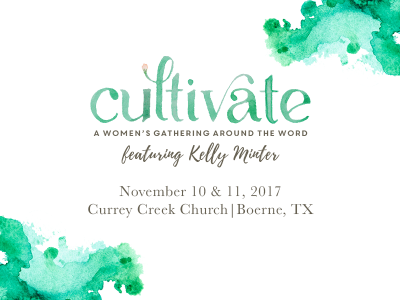 Kelly Minter is one of my favorite Bible teachers and one of my favorite people. She is just real and genuine and knows how to teach the Bible in such a relatable, practical way. And for those of you in the San Antonio area, she will be in Boerne on November 10-11 and you should totally go see her if you can. Here's a quick blurb about the event from Kelly:
"Melanie was so kind to allow me a second to tell you about our CULTIVATE event coming to Boerne, TX near her hometown of San Antonio (and for those who follow Melanie from afar, perhaps we are in your neighborhood soon as well).
CULTIVATE combines everything I've ever wanted in an event: The joy of teaching God's Word in an intimate setting, worship where I can hear you singing along with our acoustic Nashville band, special times of prayer and one of my favorites — a focus on local and international missions.
The team and I are thrilled to be coming to Currey Creek Church in Boerne, TX on Friday-Saturday, November 10-11. I would so love to meet you there. Please jump over to our website for more information and invite your friends. Hope to see you all in Boerne, TX. You can register here."
2. The Pioneer Woman Cooks: Come and Get It!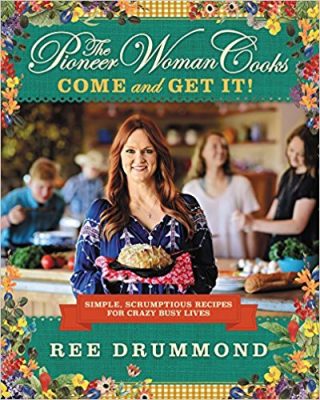 Ree's newest cookbook just released yesterday and it is so good. It's full of easy ways to get dinner on the table and I am all about that. Plus, it will make the best Christmas gift.
3. Blue Willow Bookshop Signing on Saturday, October 28th at 11 a.m.
I'll be in Houston this Saturday, October 28th at Blue Willow Bookshop. I'd so love to see you there if you can make it. It's the best little independent bookstore and I'm so thrilled to have the opportunity to be there. They are also nice enough to send you a personalized copy of Church of the Small Things if you call ahead of time and order from them. Just click on the link above for more details.
4. oribe supershine moisturizing creme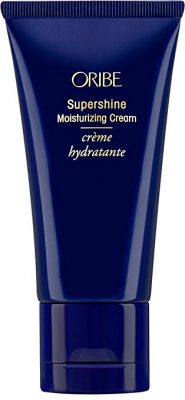 My sweet hairstylist always sends me home with samples and I used a sample of this last week and immediately bought it because I love it so much. It's a little pricey, but this smaller size will last you a long time because a little bit goes a long way. My hair has felt so dry lately and this makes it feel healthier and look so shiny. It's my favorite new hair product.
5. nike air zoom pegasus running shoes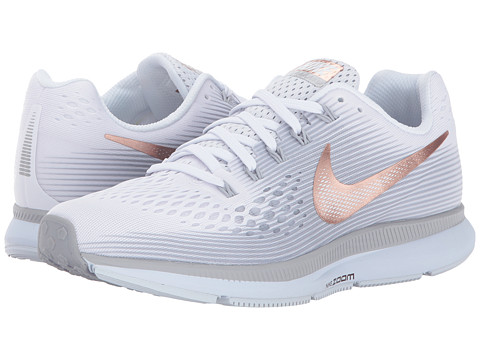 These are my favorite running shoes that I usually don't wear for running unless you count running errands. They are so comfortable and supportive and come in a bunch of cute color options. And they are currently 25% off in some of the colors right now including this white that I adore.
That's it for today.
Happy Wednesday.