I was planning on doing an all-new list this year but the truth is this list doesn't change much. I asked P if he would add or delete anything and he said this pretty much sums it up. So I present the 2017 gift guide that really isn't any different from the 2016 gift guide.
Maybe something great will come up between now and December 2018 so I can shake it up a bit next year.
1. under armour fish hunter shirt
This is P's favorite fishing shirt and he's tried them all. This is the newest version of this shirt and he's a big fan.
2. L.A. police gear operator L2 lumens flashlight
While he still loves Surefire flashlights, he discovered this more affordable flashlight option this year. He says he can't totally vouch for its long-term durability and "wouldn't take it into a war" (Well, who would?) but it works really well outside of war zone situations apparently.
3. surefire titan led keychain flashlight
This is one of his favorites because it's just a good, small flashlight that you can carry around for everyday use. He even carries it in his suit pocket when he is required to be dressed up.
Maybe I should get one to help me find my car keys that always find their way to the bottom of my purse.
For the fashion forward man.
5. outdoor edge swing blade outdoor edge knife
I bet P owns 456 knives, many of which he's had since childhood. He likes this knife but also recommends this Columbia river knife and tool m16 which is what he carries everyday.
Because, you know, everyone needs an everyday knife to go with their everyday flashlight.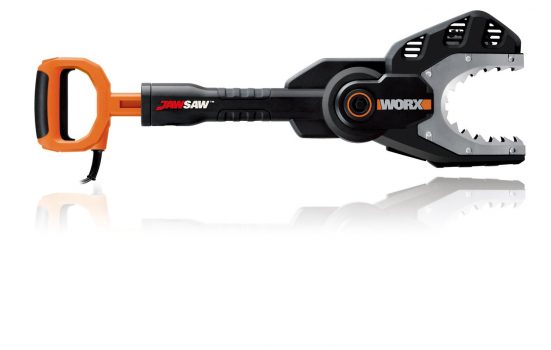 A friend told me about this and I nearly ordered one for P, but then I consulted Caroline and she gave it a big "NO" because she says he wouldn't use it. I'm taking her word for it, but this sure seems like a more exciting gift option than flannel pajama bottoms. Just looking at it makes me want to go cut some stuff up.
A backpack is always a good option for an outdoorsman because they require a lot of gear. You know, flashlights and snacks and whatnot.
6. princeton tec fuel headlamp
You don't even want to know how many headlamps we have at our house. I will tell you it's more than the number of heads who live here.
Also, Caroline went on a Young Life retreat a few weeks ago and P told her to pack a headlamp "just in case". After she got home, I was helping her unpack and asked if she'd taken a headlamp. She looked at me and said, "No way. You think I want to be the kid on the Young Life retreat wearing a headlamp?" In some ways, she is very much her mother's daughter.
Okay, I have to say this is the best knife sharpener ever. We've had ours for years and we use it to sharpen all our knives.
We love our Smartwool socks around here. They aren't cheap but they keep your feet warm and dry. Perfect for everyday use or hiking or hunting or shopping.
9. north face soft shell jacket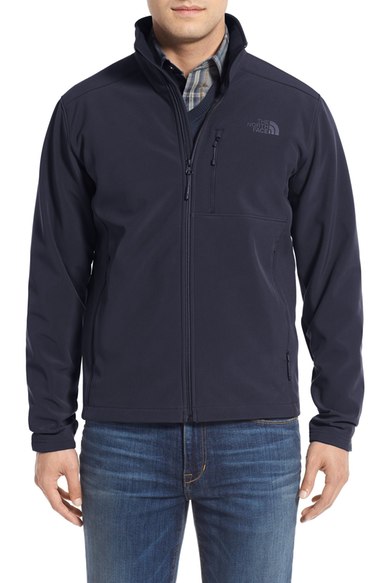 I bought P this jacket during the Nordstrom sale this year because he was in desperate need of a good jacket and this one is about all the jacket you need to get you through the harsh South Texas winters. He is super picky and loves this jacket.
10. GoPro camera
P doesn't have one of these. I actually bought him one for Father's Day and he told me he'd never use it (kind of like a jawsaw, I guess) so I took it back. But Gulley's husband has one and uses it all the time to record hunting trips, sporting events, fishing trips, etc. I always think it's really cool. Maybe I'll get myself one along with that saw and make videos of all the stuff I'm going to cut up.
11. fishing buff
Every now and then I'll post a pic of P from a fishing trip and someone will invariably ask if he's wearing a scarf. The answer to that question is always no.
This is what he wears. He wears them hunting, fishing, and pretty much any time he is outdoors because he has a lot of sun damage on his neck and this protects it, but doesn't make you feel hot because it's super lightweight, breathable material. They also make them in merino wool for cold weather.
12. klean kanteen insulated beverage bottle
I nearly called this a water bottle, but P corrected me and it's a BEVERAGE bottle. And I have to say that it is the best beverage bottle ever. It truly keeps hot things hot and cold things cold for a long time. I used to send Caroline to school with one last year and by the end of the day it still had ice cubes that hadn't melted.
Although my yeti rambler tumbler gives it a run for its money. I love my yeti and it keeps my coffee so hot that I have to take the lid off for it to cool down before I can drink it. It's my best friend at early morning soccer games.
13. digiscoping adaptor with monocular for smart phone
One of my friends sent this gift idea to me because she saw that her husband had ordered it for himself and thought it might be a good gift idea for P. And it totally would be if he hadn't already bought one for himself.
14. man crates
A reader emailed and told me about this site and it's pretty cool. They have all kinds of wooden crates filled with various man things depending on your guy's interests. Hunting, fishing, cooking, etc. It's a great concept and fun gift idea.
15. taotronics bluetooth headphones
This falls in the saw and GoPro category of things P would never use. But a lot of guys would think these are great for when they're working out or doing yard work or trying not to listen to you talk about how great it would be to redo your entire kitchen because they know it will lead to you looking for marinara sauce under the bunk bed in the playroom.