First, let's discuss that it's 2018. How on earth did that happen? I feel like it was just three years ago that we were all worried about the world going dark at the turn of the century and now here we are eighteen years later with all new things to worry about. I'm looking at you, Bomb Cyclone off the East Coast.
I feel like meteorologists have officially jumped the shark or maybe just watched too much professional wrestling when the forecast calls for a Bomb Cyclone.
Anyway, hi. How are you? I hope you had a lovely Christmas and a great first two days of 2018. I really planned to do a Christmas recap before the end of the year, but my Christmas tree is still up and the lights are still on our house and Christmas break doesn't end until tomorrow so that counts, right? And, honestly, we ended up getting this natural Noble tree this year that is so quirky and Charlie Brown-ish that I can't bring myself to take it down yet.
One of my New Year's goals that I haven't written down because that's too big of a commitment is to get back to writing here on a more regular basis than I did last year. That doesn't mean it will happen, but I do miss it and I'm finally past a few writing projects and deadlines that kept me super busy last year. Of course I am also kind of in denial that I technically do need to write an entire new book at some point during this calendar year but tomato, TO-MAH-TO. Any topical suggestions welcome.
So we had a great Christmas. I appreciate that having little kids around at Christmas time adds to the magic of the season, but I am a fan of the big kid Christmas. I like that it slows down the pace because there is no elf that has to be doing calisthenics by the coffee pot or reindeer food that has to be sprinkled in the front yard. I did perhaps get a little too relaxed about the whole thing though because Caroline had to gently remind me that maybe I had a present for her to open on Christmas Eve. She always gets new pajamas on Christmas Eve and this year was no exception but it completely slipped my mind. I blame all the sugar I consumed.
Caroline got out of school on the Wednesday before Christmas and we went down to the Riverwalk that night with Mimi and Bops and my sister, Amy, and her kids to look at the lights and eat dinner.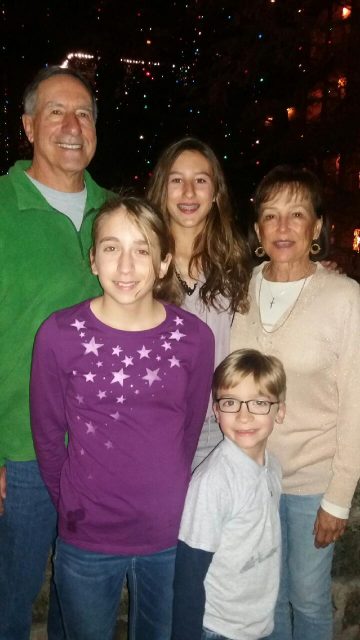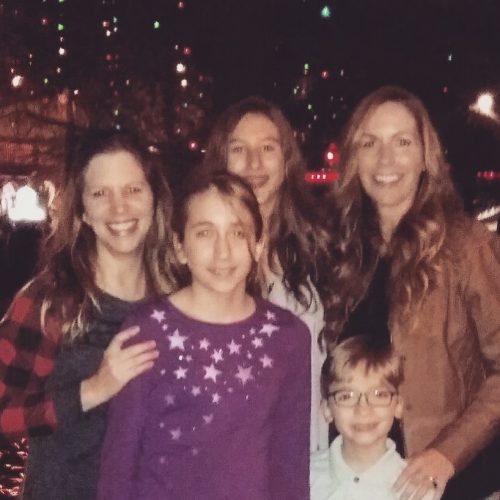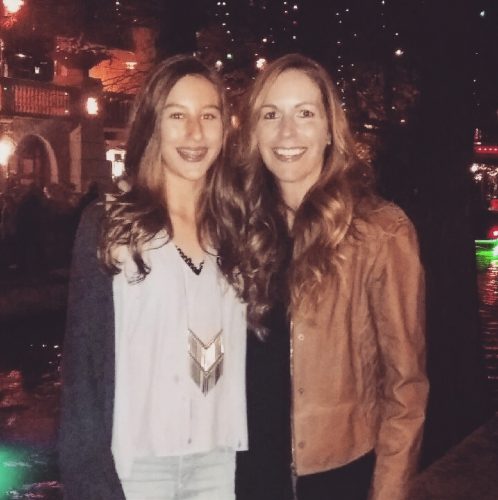 For the record, Caroline has on a slight heel in that last picture and I'm wearing flat boots, but we measured her yesterday and she is officially just a half inch shorter than me at this point which means she'll be taller than me by February at the rate she is growing.
On Friday, we had Caroline's soccer team over to decorate sugar cookies and eat pizza. It was a little cold outside but that didn't stop me from putting them all outside for the decorating portion of the evening because I didn't want a red and green sprinkle massacre happening all over my kitchen.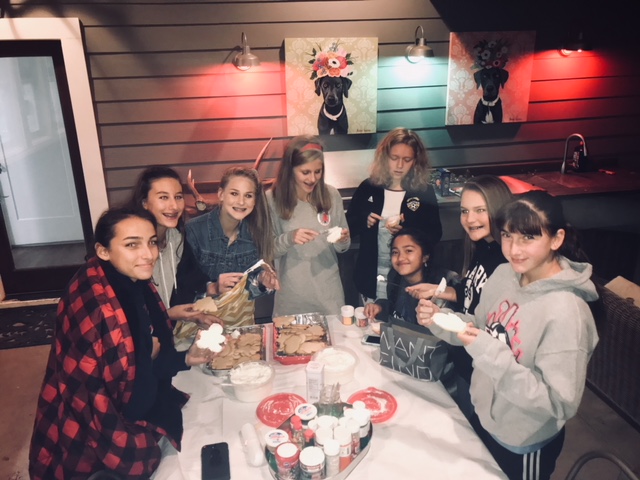 We spent Saturday making cinnamon rolls and toffee and Chex Mix and gumbo so basically ensuring that all the important food groups were covered and then, later that night, we all went out to dinner and then drove around to look at Christmas lights. This basically involves us judging everyone's effort or lack thereof.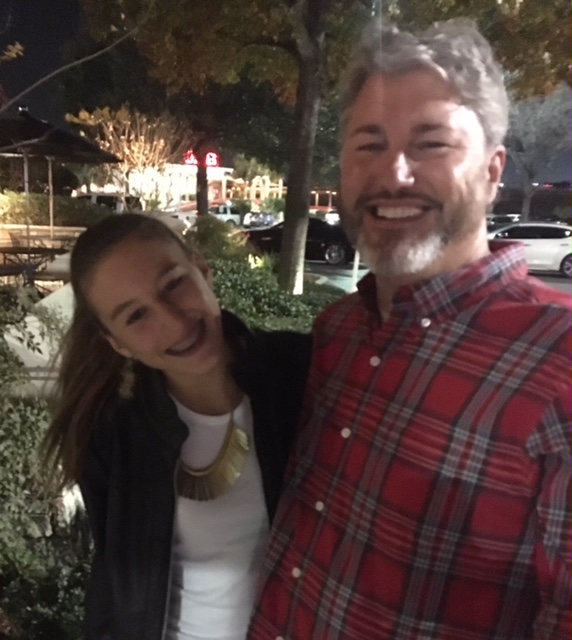 And this is where I need to confess that we actually hired someone to put up our outdoor lights this year. I've been dreaming of the day that Perry would give the okay to hire someone, as opposed to getting up on a ladder himself and this was the year. I called someone so fast that it would make your head spin and next year I plan to have lights on the house by mid-November like the baby Jesus intended.
Christmas Eve is always cinnamon roll delivery day for Perry and Caroline while I finish up wrapping a few more gifts and cooking. Then we headed to our Christmas Eve service at Community Worship and it was a perfect way to start off our Christmas celebration.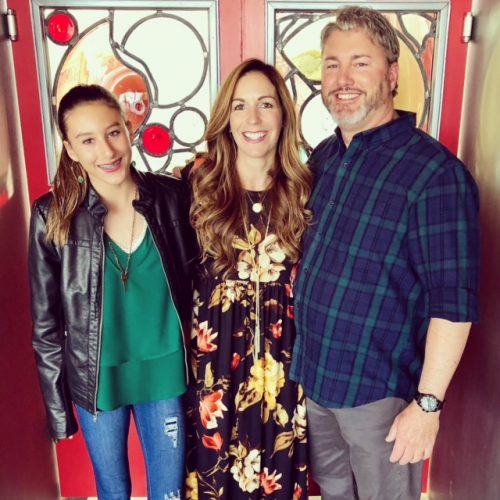 After church, we went to Bops and Mimi's house for tamales and to open gifts with my sister and her family.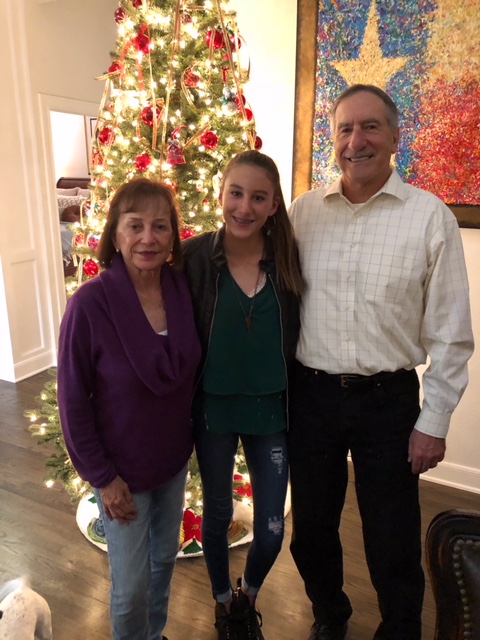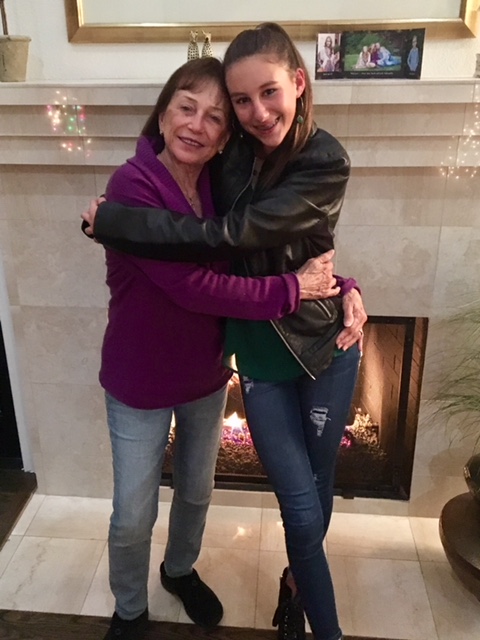 Then we came back home and that's when I nearly forgot to have Caroline open up her Christmas Eve pajamas. We all watched Polar Express and then Caroline and I stayed up even later watching Elf until I told her she had to go to bed so Santa could come.
This is a picture Perry took of our house at 10:00 a.m. Christmas morning.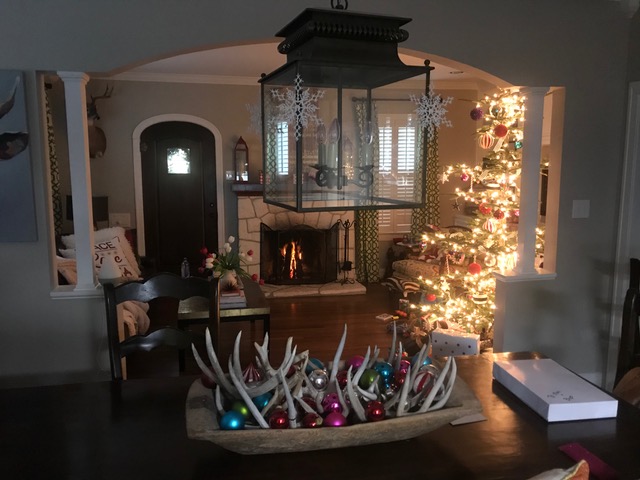 You will notice that it's dark and no one is awake yet. One of my friend's with younger kids had texted me at 6:00 a.m. that morning to wish me a Merry Christmas and to tell me she'd been up since 5:30 trying to get a Hatchanimal to come out of its egg. When I read her text at 11:00 a.m., I felt like having a teenager is the best Christmas gift of all.
Caroline eventually stumbled out of bed to see what Santa had brought and then we opened presents.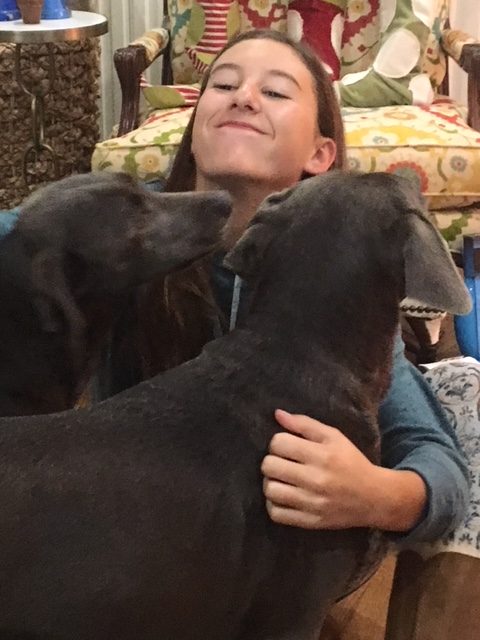 Santa didn't bring anything for Piper and Mabel because they have proven in year's past that they just end up fighting over whatever the other one has.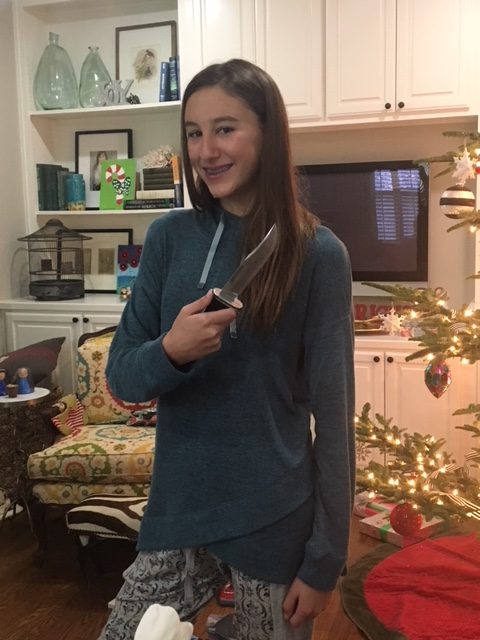 Perry bought her a new hunting knife that would make Crocodile Dundee jealous. He also apparently bought one for himself which means we employ the same Christmas shopping strategy…one for you, one for me.
Meanwhile, Piper wasn't impressed with anything except the fire in the fireplace.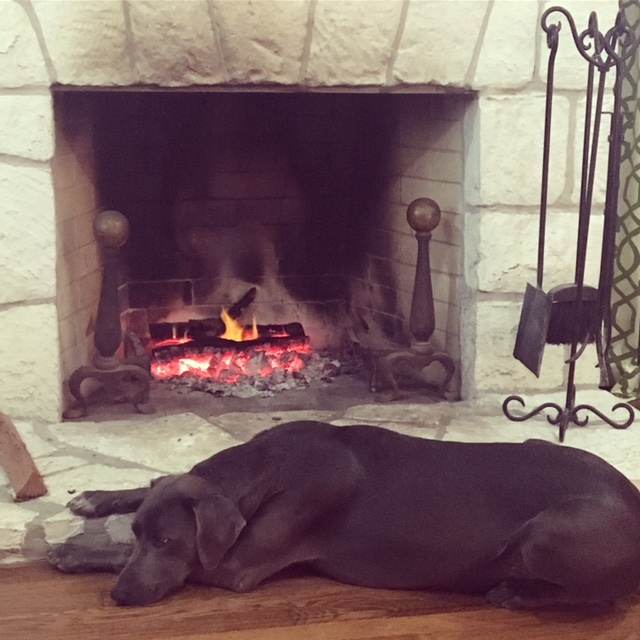 And since then we have spent a lot of time like this.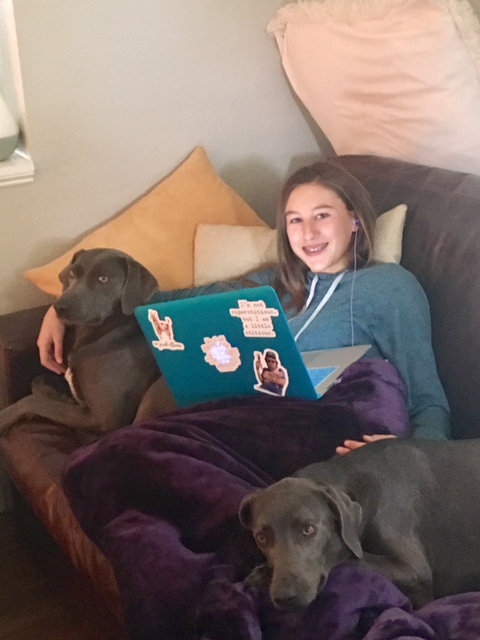 Along with a little bit of soccer because soccer never stops.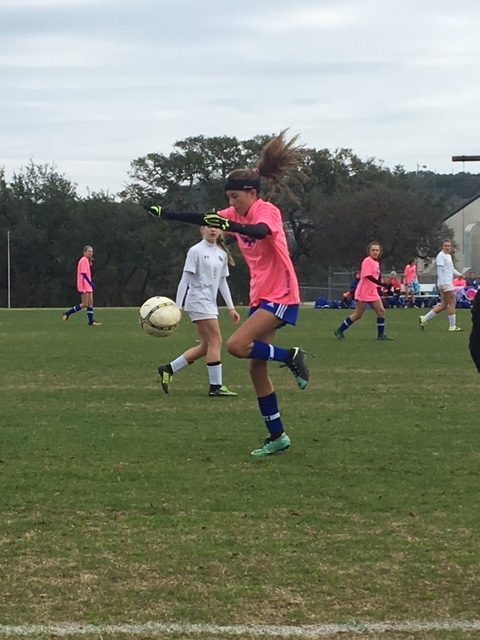 I have no idea what she was doing here, but I can only hope it was some version of this.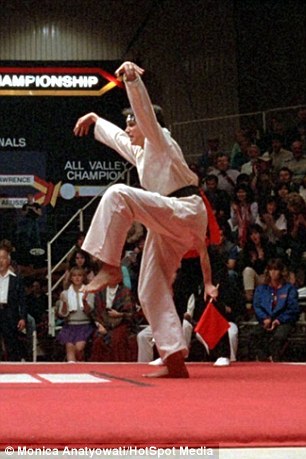 Because fear does not exist in this dojo. Or wax on, wax off. Or sweep the leg, Johnny. Or whatever.
Happy 2018 even though I'd still be writing 1997 on my check. Except that I don't even own checks anymore, which helps me to remember that we are almost two full decades into the 21st century.
Copyright secured by Digiprove © 2018