Before we get to anything else today, I feel the need to share that autographed copies of Church of the Small Things are on sale online at Barnes & Noble right now for $11.49. And not only are these copies signed, but they have bonus content that's exclusive to Barnes & Noble. If ever there was a time to stock up for future gifts or to just buy a copy for yourself, this is the time. You can find them here.
As for other things you can spend your money on, here are some cute things I found this week. After Christmas sales are THE BEST.
This has great reviews and is basically everything I like in a top. It's long enough to wear with leggings, it's plaid and it's soft. It's on sale for $89.95 plus an additional 40% off. It also comes in a turquoise color.
2. aleah dress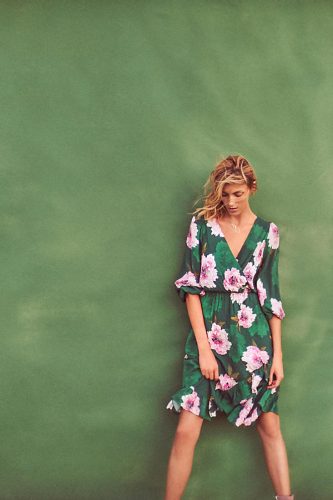 I came so close to buying this earlier in the fall, but I was just a little short-waisted to make it work. It is such a great dress though. You could dress it up with heels or booties or wear it with sandals or wedges when the Bomb Cyclone is over. It's on sale for $99.95 plus an additional 40% off. The colors and sizes left are limited, but I would say it runs true to size.
3. munro embroidered tunic dress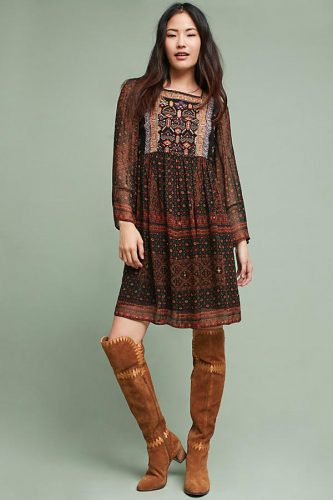 I would order this in a New York minute except for the fact that I already have too many dresses that look like this. I think it's so pretty and perfect with tall boots or booties if you aren't bootie adverse. It's on sale for $99.95 plus an additional 40% off.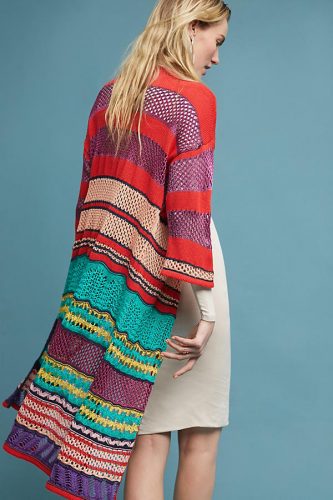 This is not on sale. But it's so pretty and I love it so much that I had to share it with you. I love the colors.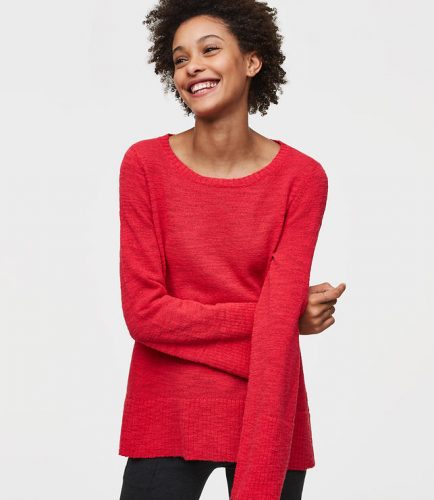 Loft has a ton of stuff on sale right now. This sweater is on sale for $39.95 plus an additional 60% off which makes it just $16. You'll be so glad you bought yourself a $16 red sweater when February gets here and you want to be festive for Valentine's Day. Or maybe you hate Valentine's Day. Either way, a good red sweater is a nice thing to have in your closet.
6. loft cable shoulder sweater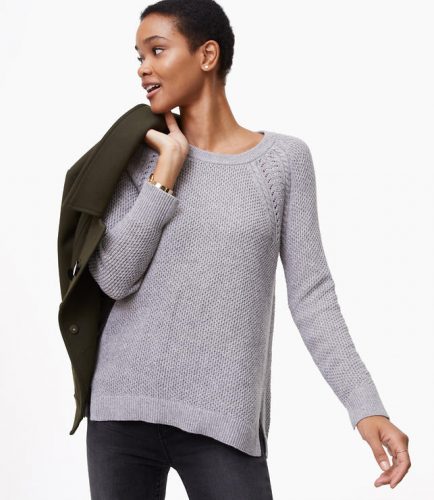 This is another great sweater on sale for $44.88 plus an additional 60% off which makes it $17.95.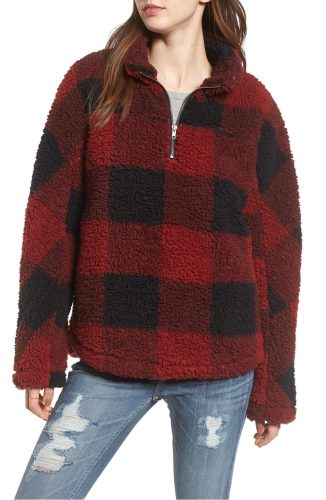 I really want to buy this just so I can reference having my wubby just like the kid in Mr. Mom. I love this buffalo check but it also comes in ivory. It's the softest thing ever and so warm.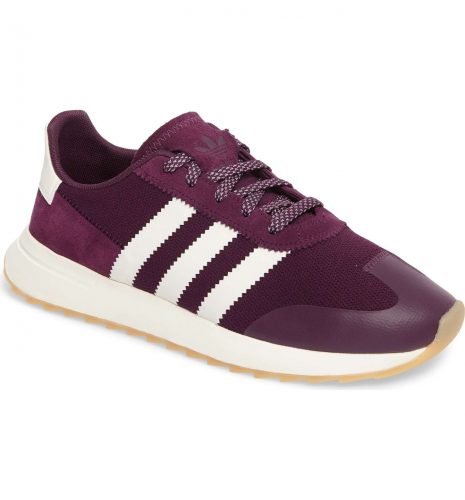 I'm in love with these sneakers. Caroline got a black and white pair for Christmas and I already have plans to steal them when I can. But they come in lots of color options including this dreamy maroon which feels perfect for Aggie baseball games this spring.
9. brushed stripe blanket wrap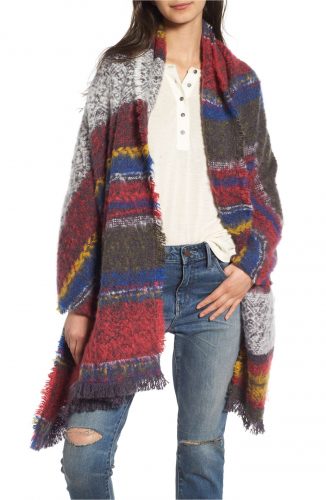 This is 40% off and $26.98. I love the bright colors and the fact that it's easy to throw on over a basic top and a pair of jeans.
10. free people embroidered peasant dress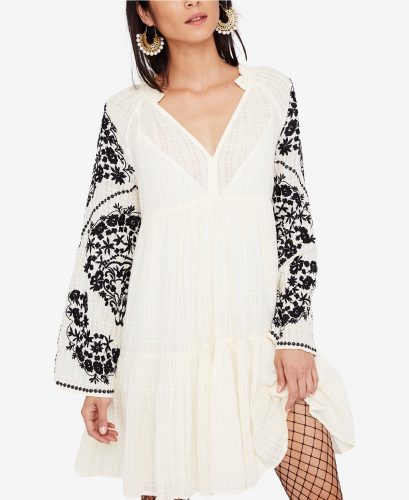 This is on sale for $69.99 along with several other great Free People pieces at Macy's right now. Macy's isn't one of my usual shopping stops but I noticed that they have some great after Christmas deals.
That's it for today.
Have a good Friday.