Until yesterday I really thought that living my best life in my mid-40s was determined by two things:
1. Am I showered, in my pajamas, and home for the night by 6:30 p.m.?
2. Are my reading glasses on the coffee table where I swear I left them?
But then I found out that someone, somewhere has an emotional support peacock.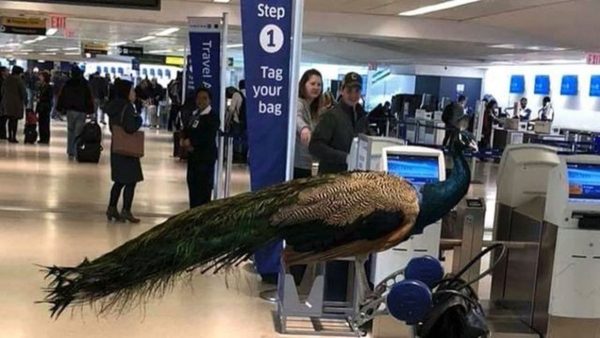 And so now I am obviously faced with the reality that my life isn't all it could be. I mean I have had thoughts of seeing about getting Mabel declared as an emotional support dog except in her case she is the one who needs A LOT of emotional support and I don't think that's how it works. But a peacock? I SALUTE YOU AND YOUR BIG AMBITIONS, MA'AM.
I think my biggest question is how many animals do you eliminate from your list before you arrive at a peacock? Did you try a chicken? A guinea fowl? Or do you move straight from a Shih Tzu to a peacock?
The other thing that has brought me great joy this week is this picture of Beyonce and her daughter, Blue Ivy, at the Grammy Awards.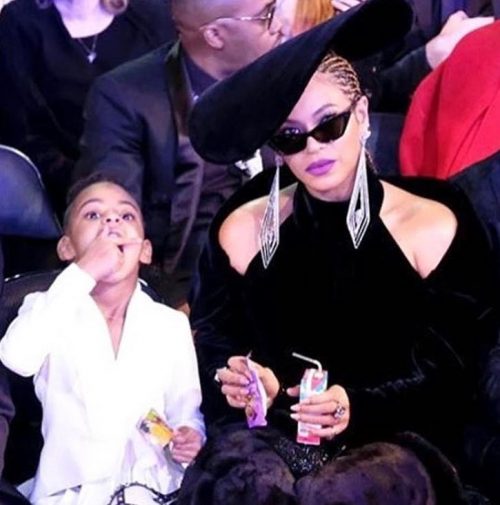 This has to be the best version of US Weekly's feature "Stars! They're Just Like Us!" I have ever seen. Because there is Beyonce. At the Grammy's. In a hat that probably costs more than my house. Holding what appears to be a bag of fruit snacks and a juice box. And I can't help but wonder, as a mom who once had a small child, if she meant to bring Blue Ivy to the Grammy's all along or if her babysitter got the flu.
The bottom line is I have a lot of questions about current events this week.
I also wanted to mention after talking about my dinner time struggles last week that I have decided my best cooking strategy is to make one really good meal per week and then two other meals that are quick and easy. (This essentially means tacos and spaghetti and meatballs) That's three home cooked meals a week, which should allow for at least one night of leftovers, two nights of eating out or picking something up or Perry grilling, and one night of what a blog reader once called a "Bust and Grab" which means everyone is on their own. I feel good about it. And, truthfully, I think it's what I've been doing all along but it feels better to act like I've come up with a new strategy.
Anyway, I'm telling you that because I wanted to share the recipe for these red wine short ribs from Kate at Framed Cooks that I made Monday night, along with brown butter mashed potatoes. I served it with a salad to offset all the butter. Was it healthy? No. But it was like a plate full of your grandmother's hugs.
I hope you're having a good week. I'm off to watch more Poldark because I've hit Season 2 and you weren't kidding when you said it gets a little depressing. I have to power through to Season 3.
Happy Wednesday.
Copyright secured by Digiprove © 2018