Hello.
It's me.
I've been wondering if after all these years you'd like to meet.
Someone should make that a song.
I figured I better dust off the ol' blog and write some sort of something before I forgot my password to get into it. Especially since forgetting passwords is my specialty. The other night I kept getting all these notices that someone was trying to log into my Twitter account and all I could think was "Good luck with that, sucker, because I can't even remember my password." I realize there are all manner of programs that can help with this, but then what would I do for fun?
Things have been busy around here as May tends to be. Lots of end of the year projects and tests and finding various athletic uniforms that need to be turned in and driving to soccer practice. (And, let's be honest, the true shout out goes to the teachers who are still holding down the fort after nine long months. You're the real MVPs of May.) The good news is that Caroline finally got cleared by her doctor to return to normal activity after almost six weeks of being out of commission and I swear I saw the clouds part and angels begin to sing. She has always been a kid who functions better when she can basically exhaust herself with physical activity and so it's good to see her back to her normal self.
Last weekend Caroline and I went to Dallas for the Pop Cast Live with Knox and Jamie and had the best time. We stayed with my friend Jamie (a different Jamie than Jamie Golden of the Pop Cast) which is always fun and then did the show. I honestly can't remember the last time I've laughed that hard. The whole thing was a delight and if you have the chance to go see them live, then you totally should do that. The junior high picture that Jamie shared of herself basically made my life complete.
Here's a picture of Caroline and me before we left Jamie's house that night for the show. I need you to know the only reason I'm taller than her is because I had on heels. She's about to be a sophomore in high school and I don't even understand what's happening.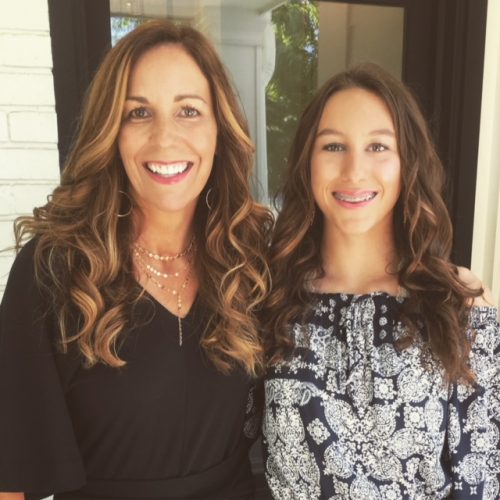 On Sunday morning we drove home and then spent the rest of the day doing nothing except unpacking and taking naps.
And that's really all that's been going on around here. However, I do have several things to share that you may want to know about.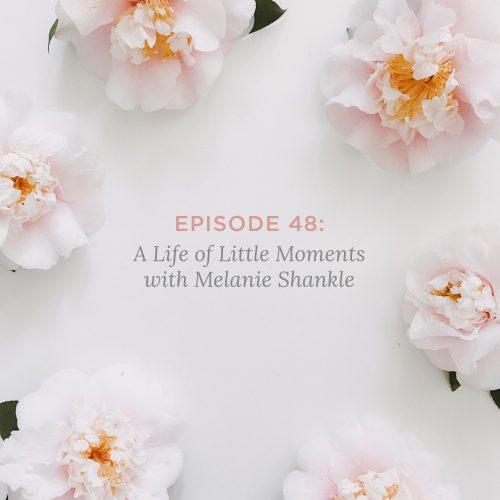 I was a guest this week on the Coffee and Crumbs podcast and had the best time talking to them about motherhood. We discussed how I got the name "Big Mama" for the blog, the things we lie about to our pediatricians and other things about motherhood that catch you by surprise. You can listen here.
Look what's back for a limited run!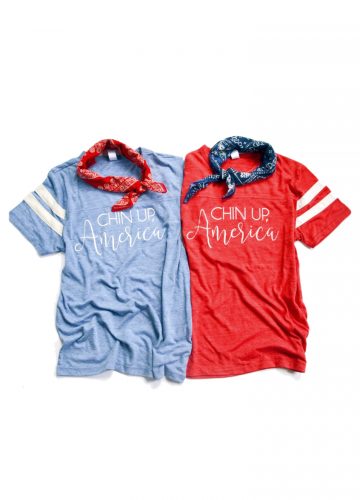 Mandy at Milk and Honey tees has brought back our Chin Up, America! t-shirts for a limited edition run due to high demand. They won't last long and this will probably be their last hurrah, so you may want to grab one before they're gone if it's something you want. You can find them here.
3. Everyday Holy Instagram Contest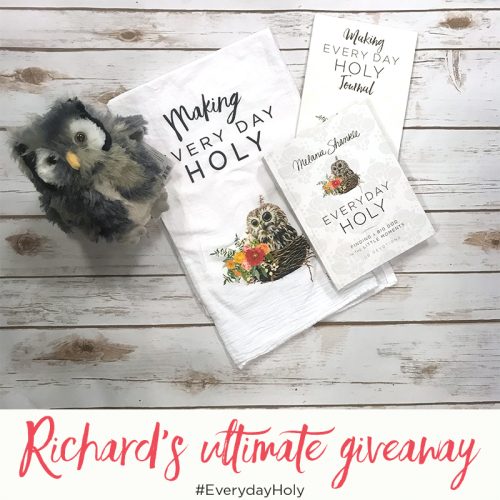 Richard the Owl has put together the most fun giveaway over on my Instagram account. We are giving away 45 gift boxes just like the one pictured above with a stuffed owl, Everyday Holy dishtowel, Everyday Holy Journal and an actual copy of the Everyday Holy 100 day devotional. It's just a little way to celebrate the one month anniversary of Everyday Holy being out in the world and to thank you for giving it such a great start.
The only catch is you can only enter on Instagram. You can find and follow my Instagram account here
.
4. Say Something Event
I was invited to speak at Say Something in Dallas a few weeks ago and they actually recorded video of my talk which doesn't happen very often so I thought I'd share it here in case you want to watch. It's all about how to give ourselves grace and finding our security in being who God made us to be.
Please note that God made me a person who can't help but talk with my hands. The only reason it's remotely in check is because I had to hold the microphone.
Hope you have a great Thursday!