So this weekend is Mother's Day weekend and to celebrate, I've teamed up with Milk and Honey Tees and the Millie Mae Collection for a fun giveaway. (You don't have to be a mom to enter. You just have to have had a mom which means we all qualify.) Here are the prizes: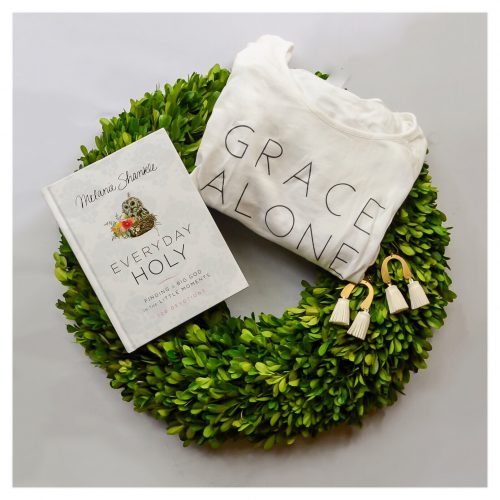 – A Milk and Honey "Grace Alone" tee
– A pair of Millie Mae "The Julia" tassel earrings
– A copy of my Everyday Holy devotional
Entering is easy! All you have to do is leave a comment here on the blog for a chance to win.
But what's even better is we are choosing THREE different winners to each win ALL THREE items. You can have more chances to win by following @milkandhoneytees on Instagram and leaving a comment there and by following @milliemaecollection on Instagram and leaving a comment there.
One winner will be chosen from my blog, one from Milk and Honey tees, and one from the Millie Mae Collection to comprise three total winners. The winners will be chosen by a random drawing.
Now for some cute things I found this week:
1. ruffle fit and flare midi dress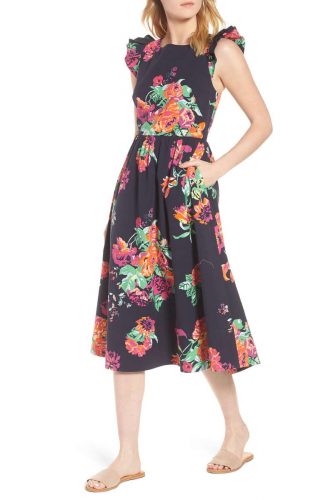 There is a darling new line at Nordstrom called 1901 and they have so many cute things. This dress is $129 and also comes in green, white, gold, black and light blue. It would be perfect for a summer wedding or graduation.
2. mixed floral tie flutter dress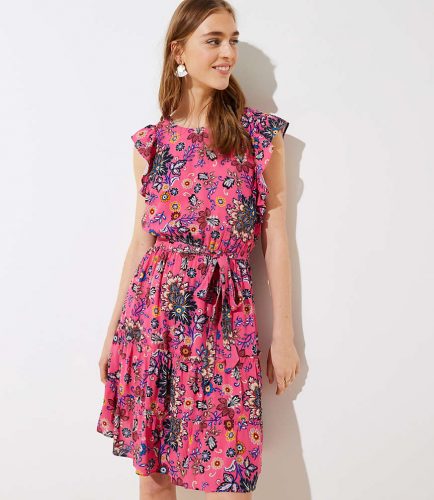 I never know how I'm going to feel about pink clothing, but this appears to be a winner. I love the shade of pink and the floral pattern. I also think it could be dressed up or down depending on your dress needs.
It's $89.50 but an extra 30% off plus an extra 10% off with the code LOVEMOM at checkout.
(Why not just 40% off? I don't understand, Loft.)
3. plaid cotton style wrap dress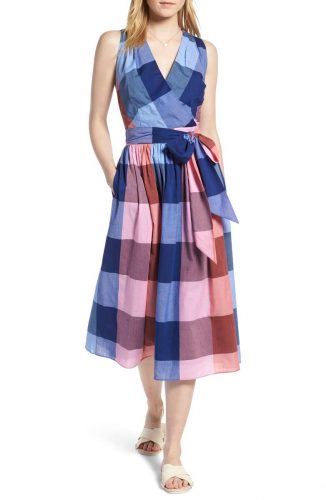 This is another dress by 1901 and I love it because it seems like something the ladies in the movie Hidden Figures would wear. It's so retro and I love it. It's $129.
4. steve madden kirsten layered platform sandal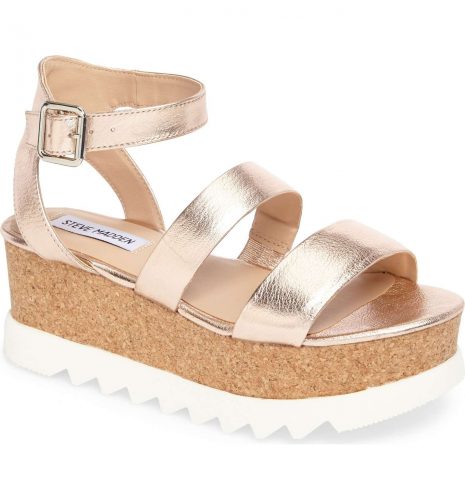 I keep meaning to buy these shoes and then I forget. And then I think about them again and can't decide between the gold or the natural tan color. They are $89 and I love that they are a heel without really being a heel. They're like a cross between a sneaker and a sandal, which I guess makes them a "snandel" or a "sandeaker".
5. loft cropped jeans in chalk pink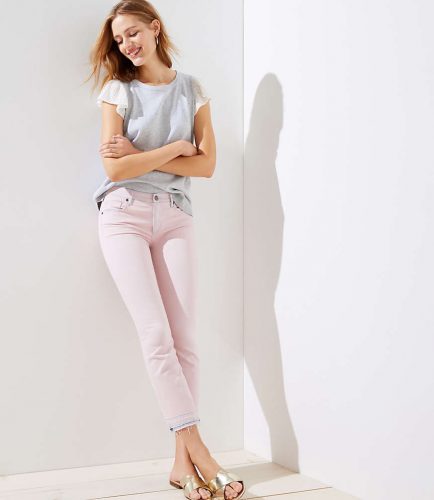 I love a pair of white jeans, but I also like to have other light colored jean options. This pink is perfect and I love the raw hem. They are $69.50 plus an extra 30% off and an extra 10% off with the code LOVEMOM at checkout.
6. loft striped flutter button shell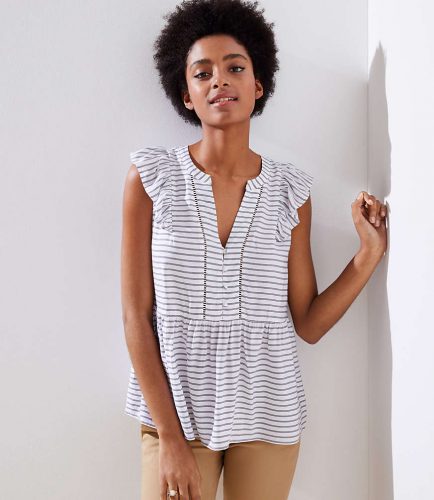 I think this is a darling top. It's $54.50 plus an extra 30% off and an extra 10% off with the code LOVE MOM at checkout.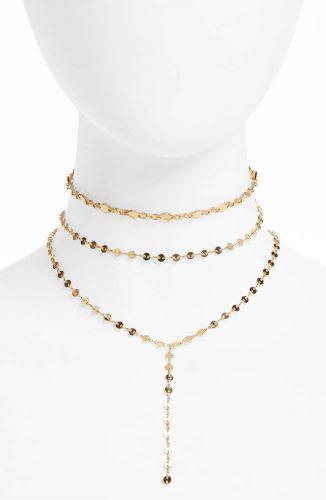 Several of you asked about the necklace I had on in the picture with Caroline yesterday that I wore to the Pop Cast. This is it. It's $48 and also comes in silver. It has extra notches in the back so it doesn't have to be worn as choker-like as it is featured here. I really love mine.
Also, the jumpsuit I wore that night is here for those who asked. It is so cute and so comfortable, but it's almost sold out.
8. hadley embroidered tunic dress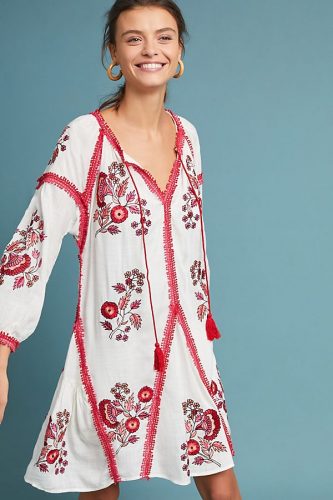 I am a sucker for an embroidered tunic anything and so this is no exception. The reviews also say it has a slip under it so it's not sheer. It's $99.95 plus 25% off.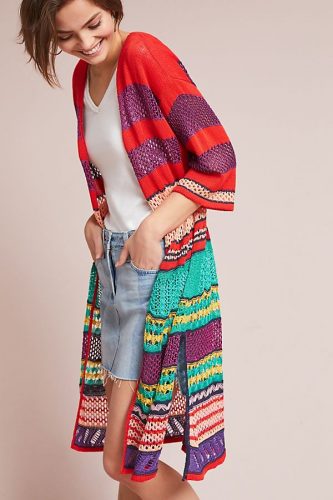 I have had my eye on this for a long time. I think it would look so great over all white this summer and then all black later on. Or maybe just over jeans and a white t-shirt. Whatever. I love stuff like this and love the colors. It's $99.95 plus 25% off.
10. steve madden cali espadrille platform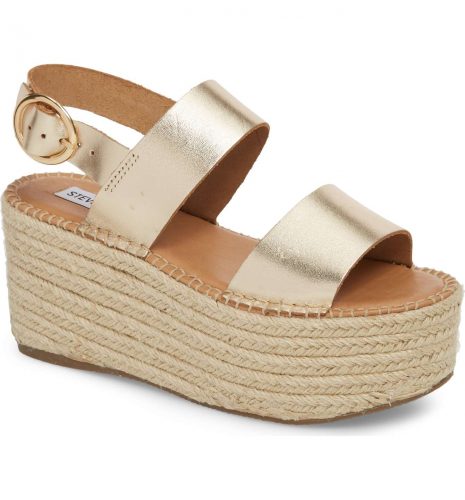 These sandals are the other pair I keep debating because I don't need these and the ones featured above. I love them both equally, but think these might not be as everyday friendly since they're a little taller and might cause a person to twist an ankle walking out of the grocery store. But maybe it would be worth it because you'd look so cute up until that point. I do love that they're a platform so it's all the height without a real heel.
They are $99.95 and also come in cognac or black.
That's it for today.
Have a good Friday and a happy Mother's Day!