Well.
It's still hotter than ever here, just in case you were wondering. At some point I'll quit talking about it but that day is not today. I just need you to know it was so hot that when Caroline and I stopped at Sonic today to get drinks while we were running errands that the ice in my unsweet peach tea melted before I finished drinking it. That's just wrong.
But that's not really what I'm here to talk about because it's Fashion Friday.
So I'm going to start by talking about my sister, Amy. She started a new business last fall called All Things New and she makes the most darling leather earrings. They come in all kinds of patterns and colors and are super lightweight.
Look how cute these are! I'm dying over the brown leather with the turquoise and the fourth of July choices. God bless America and cute earrings.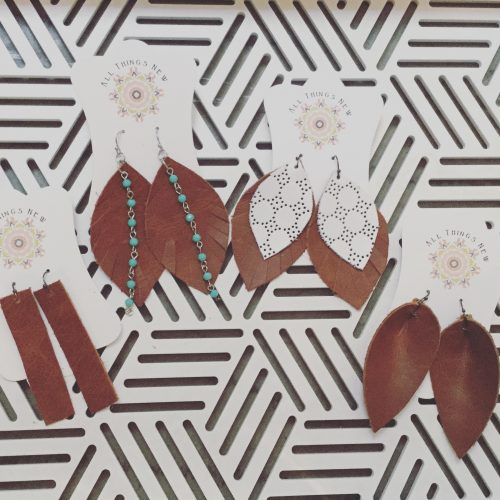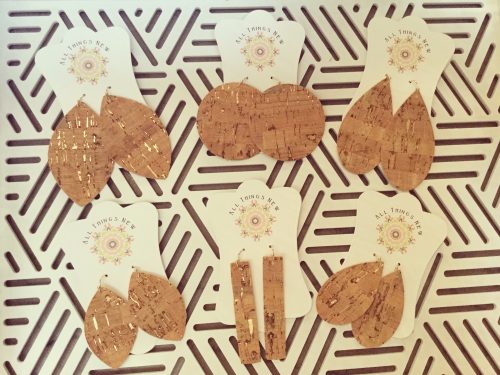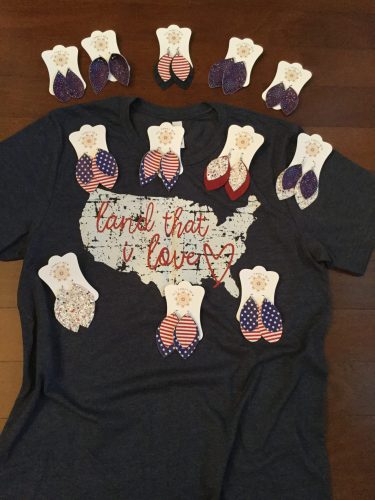 They are $12 a pair or 3 pairs for $10 each, plus shipping. You can see all her cute designs and order through direct message either @allthingsnew here on Instagram or here @allthingsnewcreations on Facebook. They are the perfect summer earrings because you'll forget you even have them on.
Here are some other cute things I found this week: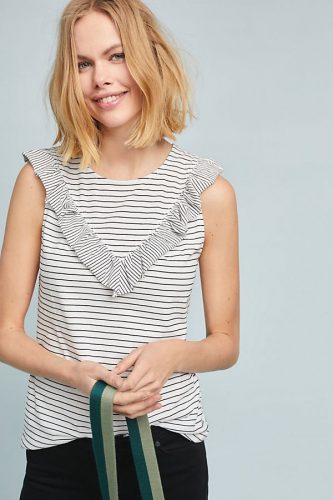 I love this little striped ruffled top. It's on sale for $39.95 plus an extra 25% off. It also comes in yellow. I think either would be so cute with shorts or a skirt.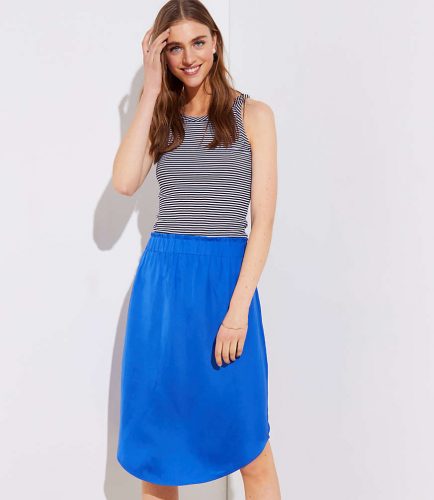 Speaking of skirts, that striped top above would look darling with this skirt. It comes in fern or sapphire. It's $39.99 but 50% off with the code FLASH at checkout. And it has all 5 star reviews. That blue is divine and so summery.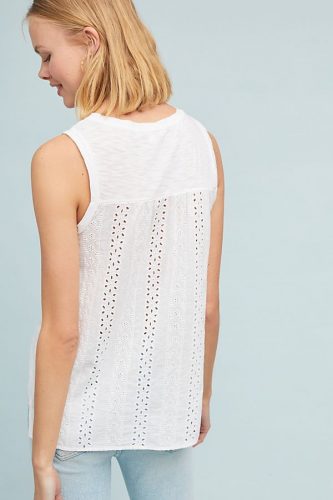 The front of this just looks like a normal tank, but look how cute the back of it is. It's on sale for $39.95 plus an extra 25% off. It comes in pink, white or turquoise. I love the length and that it's a little more extra than just a normal tank.
4. bp etched flat hoop earrings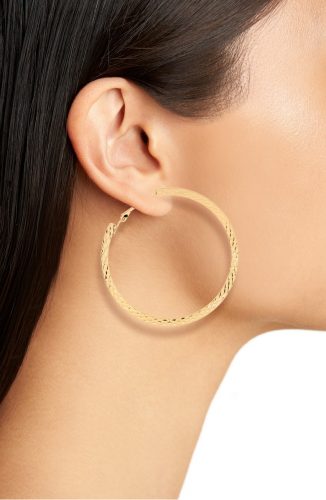 These are great hoops for those of us who like to wear earrings by the pool or at the beach, yet don't want to ruin a good pair. They are 50% and just $5.98.
I love my Vans. They are so comfortable and look great with everything, but my white pair have seen better days at this point. These are $64.95 and come in a bunch of colors and patterns, but I am loving this gray and white stripe because it's a neutral but different than what I've had.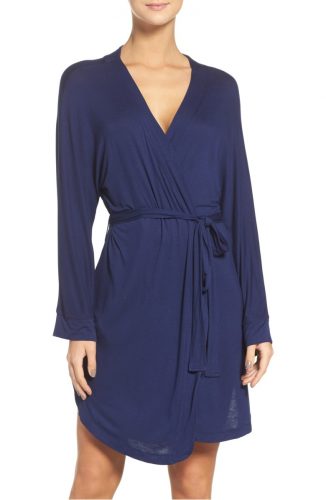 Here's my summer time dilemma. I have totally embraced the caftan for lounging around the house at night and cooking dinner, but I also need a robe option to throw on while I blow dry my hair or put on my makeup. I love this little short robe because it's super soft and lightweight. It's $38 or 2 for $60 and comes in several color options.
It also comes in plus sizes here.
I also love this in bloom robe. It's a little pricier but perfect if you're looking for something with a little more pizazz. It's a gorgeous color.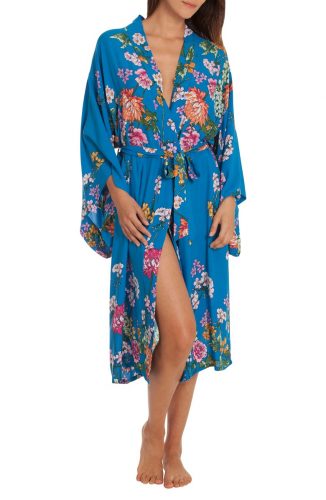 7. gap boyfriend popover linen tunic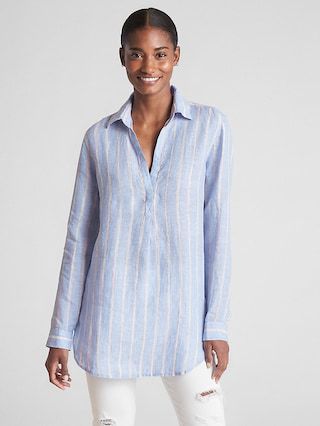 These linen tunics from Gap are great because they are classic and can be thrown on over a swimsuit or worn with shorts or with white skinny jeans. They also come in tall sizes if you want it a little longer.
8. lou and grey drawstring romper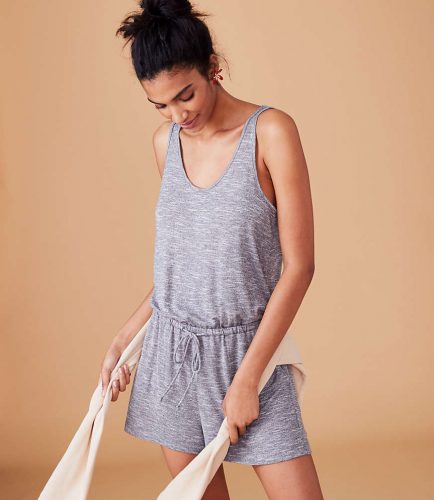 I have a romper that's similar to this and I adore it. In fact, I love it so much that I kind of want to buy this one as a back up and I probably will at some point. It's so hot right now and this is perfect when I'm just doing stuff around the house during the day. And, who am I kidding, I'd totally wear it to the grocery store. It's $59.50 but I bet it goes on sale at some point.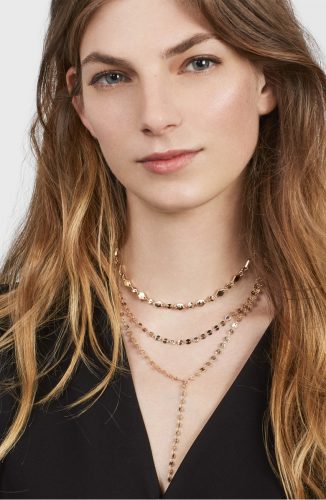 This has been my necklace of the summer so far. It's $48 and also comes in silver. It looks so great with just about anything.
And there's also this longer bauble bar layered chain y-necklace that is another great option. It also comes in silver.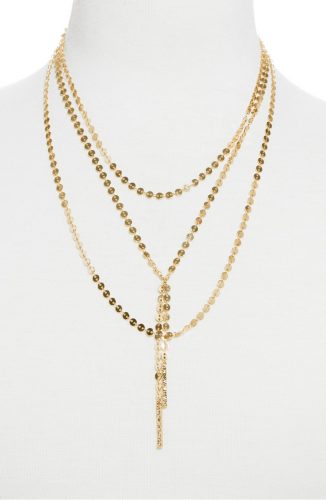 10. grecerelle casual loose pocket maxi dress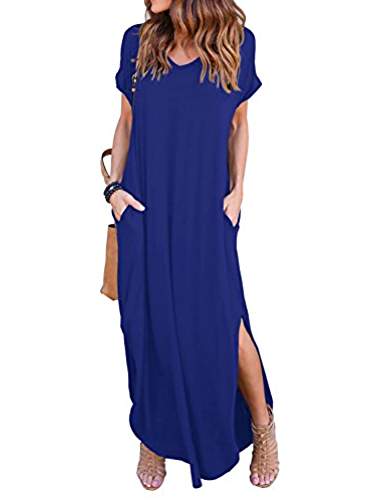 I bought a navy maxi dress similar to this one about a month ago and wear it constantly. Then I found this one on Amazon whilst I was looking at caftans. It's just $23.80 and comes in a ton of color options. I ordered the dark gray and LOVE it. For size reference, I bought a small and am normally a size 4 but it's still roomy. I also like to tie the front part up in a loose knot. It looks great with everything from a pair of flip-flops to my wedge heels.
That's it for today.
Have a good Friday.