Well, this week has involved both my birthday, our twenty-first wedding anniversary, multiple soccer practices and gearing up for a soccer tournament this weekend. So we've been a little busy. And so this will be brief.
Here are some cute things I found this week:
1. reagan embroidered shift dress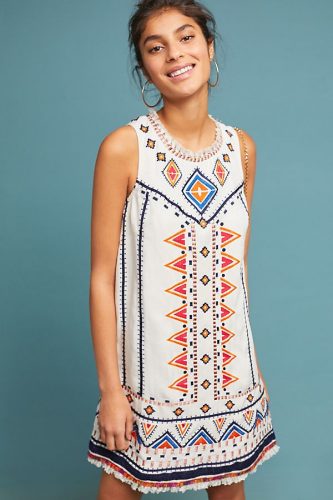 This darling dress is on sale for $129.95 plus there's an extra 25% off all sale at Anthropologie right now.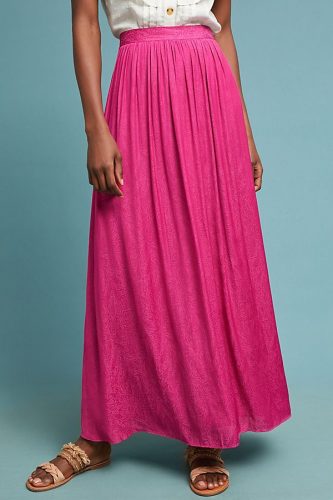 I adore a maxi skirt because it can be dressed up or down. This would look equally great with a tank and a jacket or just a simple t-shirt. It's on sale for $69.95 plus an extra 25% off.
3. sundry brushed fleece cocoon cardigan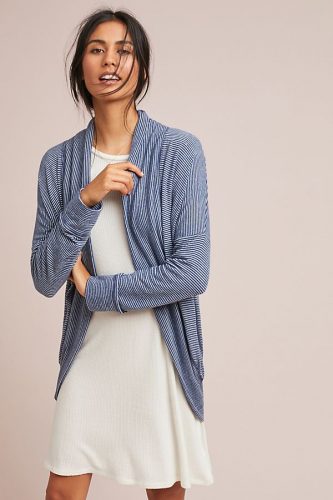 This is the kind of thing I will live in once the weather cools off. It's on sale for $69.95 plus an extra 25% off.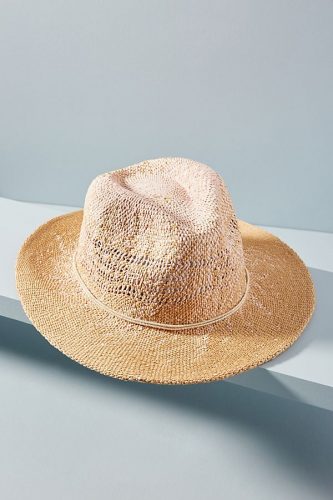 I love a good straw hat and this one is perfection. It's on sale for $49.95 plus an extra 25% off.
5. alexander + david loose fit spaghetti strap jumpsuit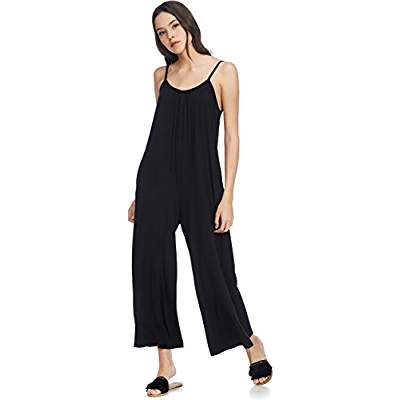 Okay, so this jumpsuit. My friend Katy had it on in an Instagram story a couple of weeks ago and I immediately messaged her and asked, "What is this MAGIC garment you are wearing?" She sent me the link on Amazon and, best of all, it's just $28.95. True confession? I've worn it twice already this week.
I've worn it with a strapless bra, but it would look just as good with a t-shirt or a tank under it and it is so soft and comfortable. I ordered the small and it has plenty of room. I'd say anywhere from a size 2 to an 8 could wear the small.
6. blank nyc moto jacket with removable hood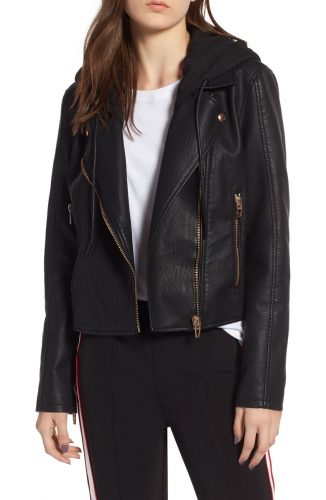 I bought this jacket when it was on sale during the Nordstrom Anniversary sale and I can already tell it's going to be one of my favorite things this winter. It's full price now but just $98 which is still a great price for a jacket. It's soft and feels great on and I love the removable hood.
It also comes in a green color and a camel color. It is divine.
7. loft striped open hooded cardigan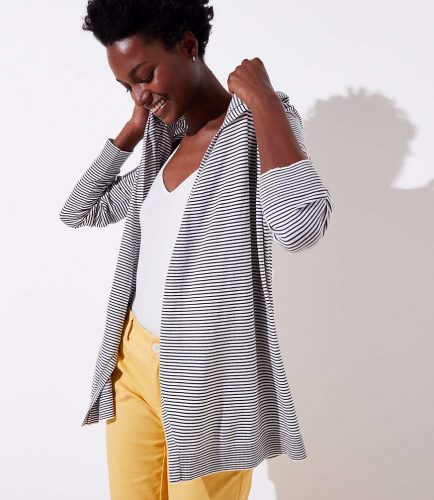 So I'm clearly looking for a striped cardigan. This one is $69.50 but 40% off with the code SUMMERFOREVER at checkout. I can totally see me wearing this with everything from athleisure to jeans and a t-shirt.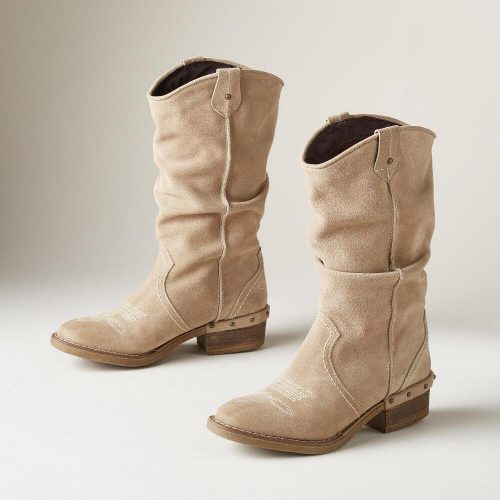 I saw these boots in the Sundance catalog and fell hopelessly in love. I adore that they have a western vibe but aren't full blown cowboy boots. And the suede is gorgeous. They are $198 and also come in black, burgundy and gray, but I would consider these boots an investment in my future.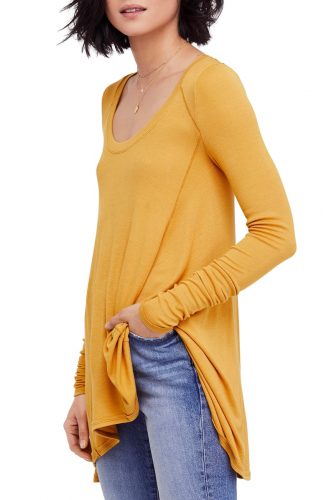 This tee is $48 and comes in a ton of color options. I love it because it's a great length and is perfect by itself or layered under a jacket or sweater.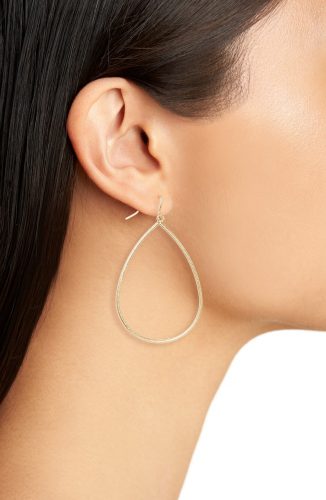 I love the simple shape of these earrings and they are just $29.
That's it for today.
Have a good Friday.