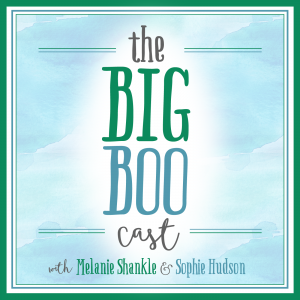 This one is all about our trip to Chicago, my thoughts on Hamilton (I LOVED IT!) and a whole lot about college football. In other words, it's totally on brand for us.
You can click here to listen. Or here. You can even listen right here on the blog.
And if you're on the Facebook, well, we are, too.
We'd love for you to subscribe on iTunes, and we'd be honored if you'd leave us a review.
Here's where you can get more info on the stuff / products / places we mention:
– An update on the Chicago Hotel Workers strike
– Hamilton (Melanie is now a fan!)
– When Melanie found out that A&M pulled within two points at the end of the Clemson game
Sponsors:
– Prep Dish (promo code BIGBOO for 2 weeks free)
– Poshmark (get the app and use the promo code BIGBOO for $5 off your first order)
– Simple Contacts (promo code BIGBOO20 for $20 off your first order)
– care/of (promo code BIGBOO for 25% off your first order)
Copyright secured by Digiprove © 2018