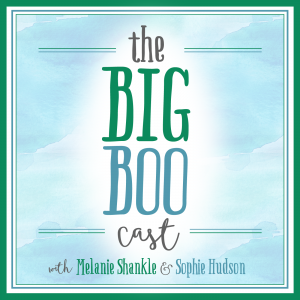 Well, this is our first podcast in a couple of weeks so we clearly had a lot to catch up on. We start with the official beginning of the end for our respective college football dreams for this season and end with discussion of a sweatshirt that may or may not be for men.
You can click here to listen. Or here. You can even listen right here on the blog.
And if you're on the Facebook, well, we are, too.
We'd love for you to subscribe on iTunes, and we'd be honored if you'd leave us a review.
– How to Tackle a Quarterback 2018
– The evolution of roughing the passer
– My Oxford Year by Julia Whelan (this is not a book about a covenant relationship – just FYI)
– This Must Be the Place by Maggie O'Farrell
– Universal Thread Lanae scrunch boots
– Abercrombie textured open front cardigan
– George Men's Short Sleeve Elongated Slub Hoodie
Sponsors:
– Prep Dish (promo code BIGBOO for 2 weeks free)
– Poshmark (get the app and use the promo code BIGBOO for $5 off your first order)
– Simple Contacts (promo code BIGBOO20 for $20 off your first order)
– FabFitFun (promo code BIGBOO for $10 off your first subscription box – and the fall box really is FAB)