Well, I don't know about you but I'm glad it's Friday. This week has lasted approximately 52 days. The good news is we had a little bit of a cool front come through on Wednesday which has made me feel like the time is near when I may actually have a reason to wear a sweater and boots. And that fills my heart with just a little bit of joy.
Before anything else today, I wanted to show you these darling earrings my sister has been making for fall.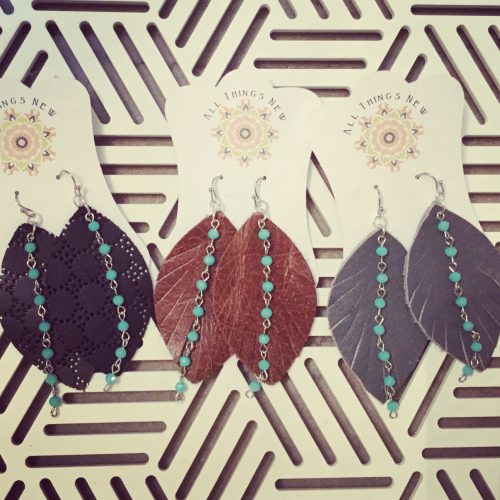 I have the brown leather version and they have quickly become my go-to earrings right now. You can order them through her Etsy store, All Things New. They are $12 a pair plus shipping or 3 pairs for $30. She has a bunch of other cute options and is happy to make custom orders as well if you want something in a specific color or pattern.
Here are some cute things I found this week:
1. free people tiered zip up hoodie
I have this in maroon. I bought it years ago at the Free People in New York and I still throw it on all the time when the weather cools off. It's $59.97 and it also comes in gray. Keep in mind that Free People things tend to run large so you may want to order a size down.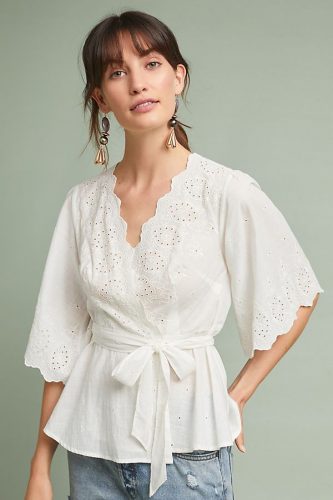 I think this white blouse is so pretty and it's on sale for $59.95.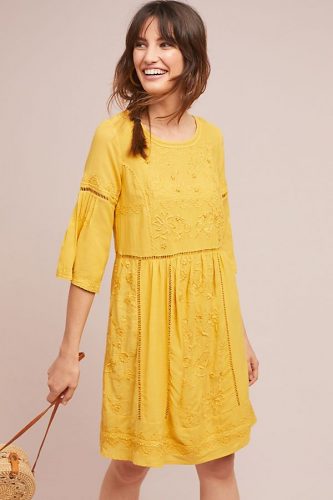 I've featured this before but now it's on sale for $99.95. I just love this gold color for fall.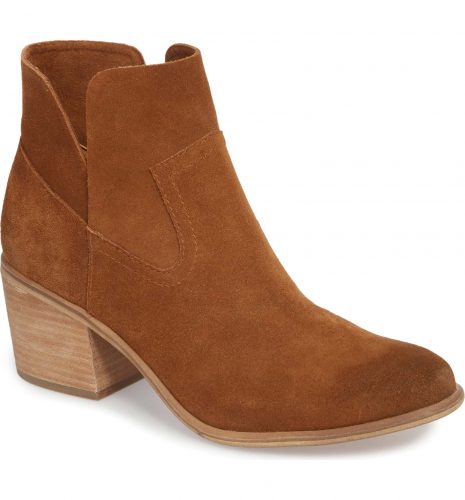 I bought these booties back during the Nordstrom sale this summer. I actually bought them for Caroline and she didn't like them and they happened to be my size and they are even prettier in person. I don't always love booties, but I really like these. The top part is soft enough that you can wear it up or turn it down for a cuffed look.
They are on sale for $89.90.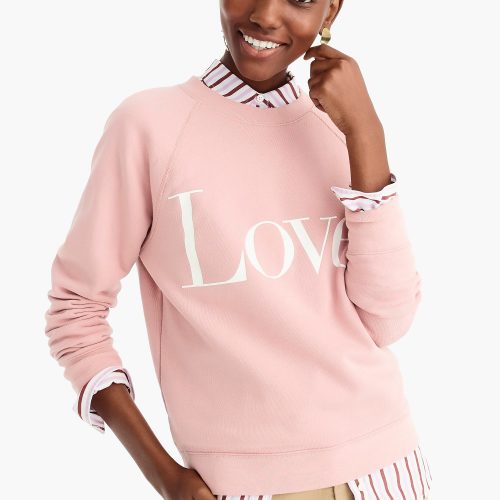 This sweatshirt spoke to me. I love the color and, well, the love. It's $49.50.
6. free people joshua tree jacket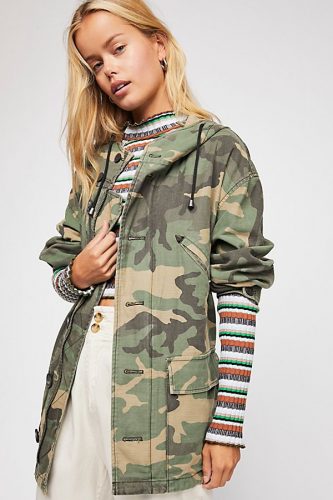 This is such a great jacket and it's on sale for $99.95 It also comes in olive or tan.
7. striped shawl pocket open cardigan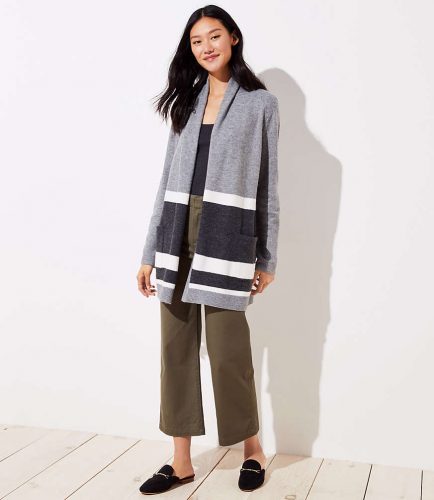 I love this open cardigan from Loft. It would be great dressed down with jeans or perfect for the office with black pants. It's $64.50.
8. loft wrap around flounce flare dress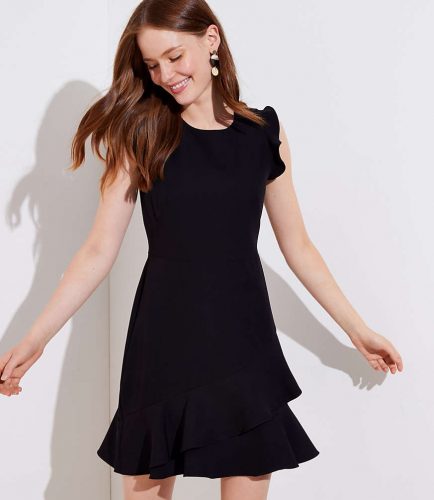 I've been debating on buying this dress for a while now because a little black dress is just a closet staple. And now I'm glad I waited because Loft has all their dresses on sale for $49.50.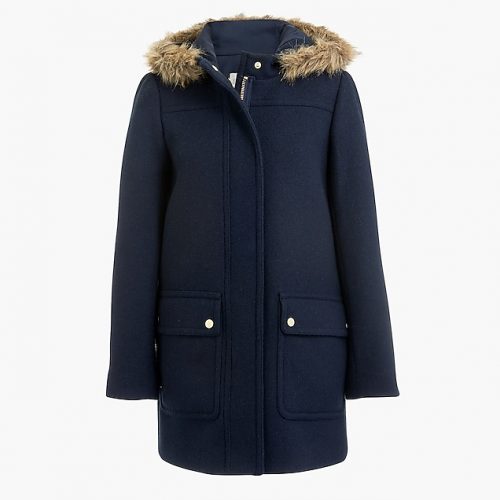 This is such a gorgeous coat and they sell out fast every single year. It's normally $198 but is currently 30% off with the code FALLFUN at checkout It comes in navy and camel and it's even prettier in person. It's a classic that you will wear forever.
10. lou & grey signaturesoft hoodie dress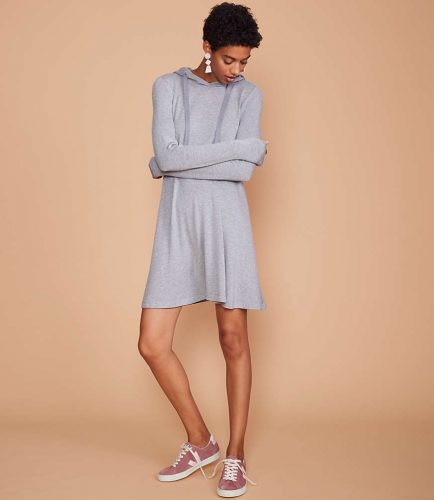 Did I mention that Loft has all their dresses on sale for $49.50? I love this casual hoodie dress because it's so comfortable, yet you look like you tried.
I also like this lou & grey striped shift dress if you're in the market for a good stripe dress.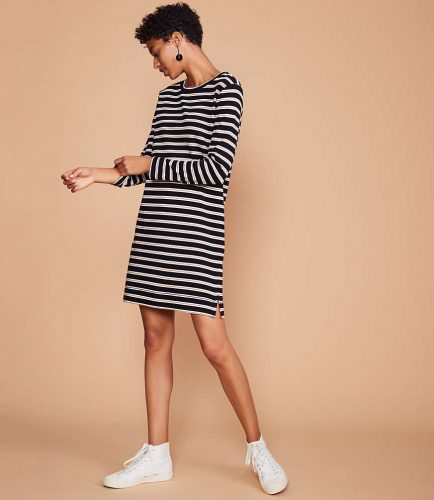 That's it for today.
Have a good Friday.