That's right.
The Aggies have a big game this Saturday. 2:30 on CBS. We'll be playing Alabama. Maybe you've heard of them. They have a pretty good little football team.
But I'm still in the throes of football optimism after seeing how close we played Clemson and I believe we can win. Or maybe I believe that we can keep it within two touchdowns. Either way.
I'm adding this video for all my fellow Aggies.
BEAT THE EVERLIVIN, EVERLOVIN, COMPOUND, COMPLEX, FIGHTIN TEXAS AGGIE WE FINALLY HAVE A COACH WHO WILL SWEAR ON NATIONAL TV BECAUSE OF A BLOWN CALL HELL OUTTA alabama pic.twitter.com/SRrXmBQevu

— Bobby Gould (@bobbygould5) September 16, 2018
Here are some cute things I found this week: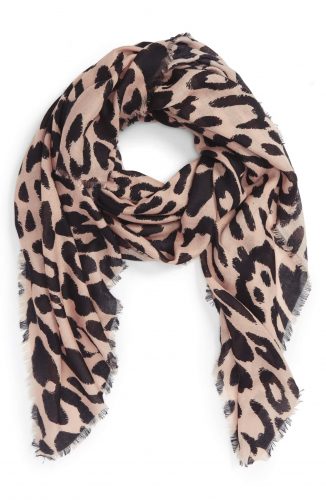 Leopard is the print of the season. It's everywhere. And maybe you want to take baby steps as you add it into your wardrobe. It's just $19 and would add a little pop to a lot of outfits.
2. bp dolman sleeve ribbed top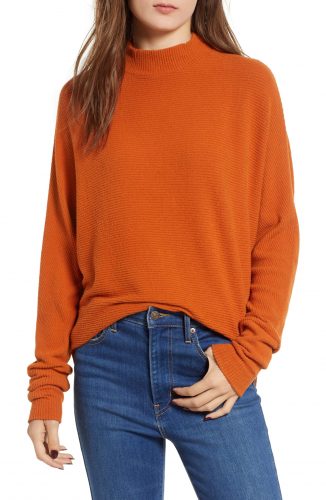 I really like this top. It's $39. It also comes in navy or gray.
3. madewell kent striped cardigan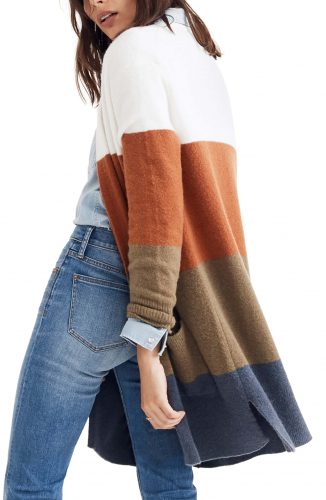 This was on sale earlier in the week, but I think it's back up to regular price. It's $98 but a really great piece to add to your closet if you need a good cardigan.
4. universal thread lanae scrunch boots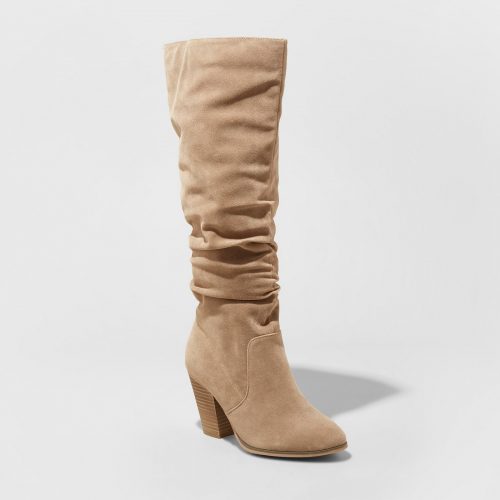 I know I featured these last week, but I got my pair in and I love them. They look great on and are a steal for $39.99. They come in black, cognac, and taupe and appear to be selling out fast online.
5. loft colorblock sweater vest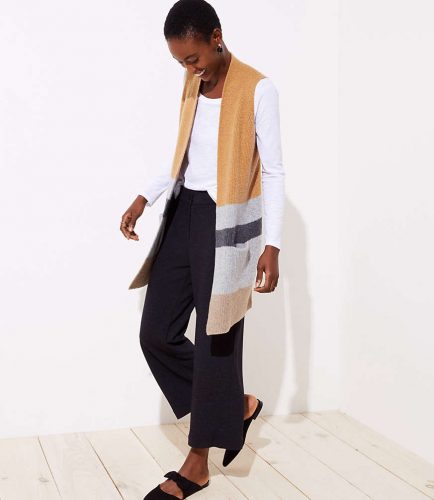 I love this sweater vest. It's $69.50 but Loft has an additional 40% off with the code NEWNOW at checkout.
It would look great over this lush henley.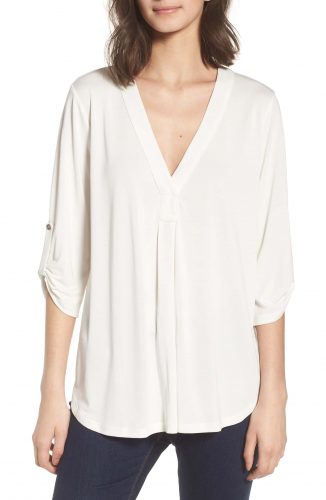 This top is so versatile, comes in a lot of color options and is $39.
6. camo-print high rise leggings
These are at Target and just $14. That makes them a great option if you want to add a little camo to your wardrobe but don't want to make a big financial commitment.
7. free people holiday plaid buttondown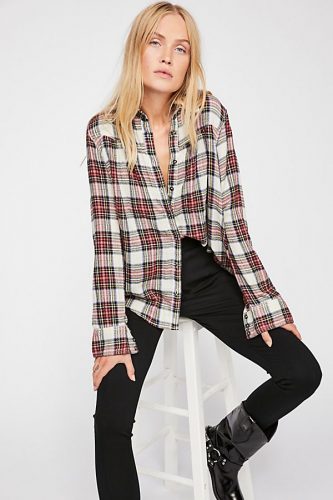 This is a great plaid top. It's normally $108 but currently 50% off with the discount automatically applied at checkout. It also comes in a pink plaid. I kind of want it in both colors.
8. free people penny pull on flare jeans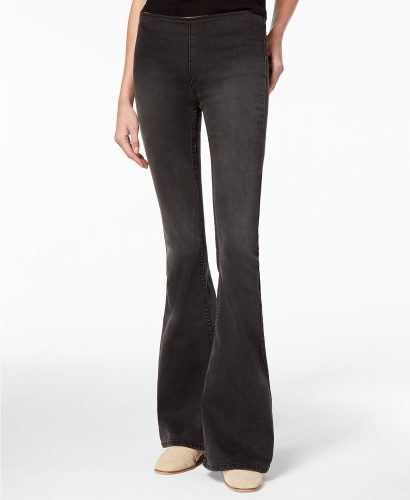 These are the most comfortable jeans because they pull on like leggings and are so soft and stretchy. They are a great flare jean option if your closet is in need. Just know that they run really long so you'll need to wear them with heels (I do and I'm 5'6″.) or you can get them hemmed. Or you could always just cut off the hem and wear them with a raw edge. They're on sale for $57.99. They also come in blue denim and ivory
9. zella live in high waist leggings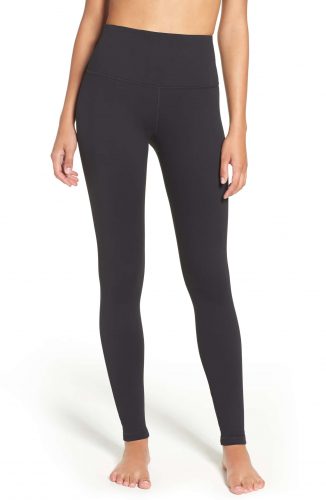 Now that the weather is threatening to cool off (PLEASE LET IT BE), I wanted to remind you that these are the best leggings. They are super soft, wash and dry like a dream, and can be dressed up or down depending on your outfit needs.
10. free people funnel of love pullover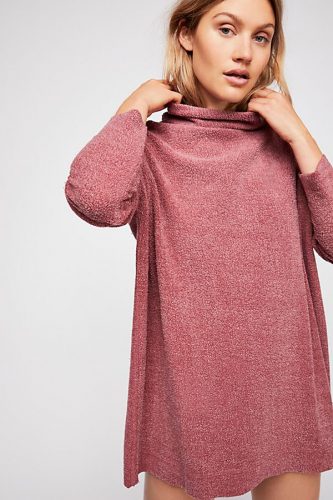 Well, I am in love with this. It feels like it will be part of my uniform as I work on my next book and get in full on hermit mode which requires clothes that feel like pajamas. It's normally $78 but currently 50% off with discount taken at checkout. It runs large so I'd order a size down. It comes in charcoal gray, ivory, rose, and an olive color.
That's it for today.
Have a good Friday and BTHO 'Bama.