Well, we are limping to the finish line this week after a week of Nyquil and all manner of immunity boosting supplements. And so I'm thankful for a three day weekend to have some time to recover and also wash everything in the house down with bleach in the hopes that P and I don't get sick now.
Anyway, here are some cute things I found this week:
1. all things new suede and turquoise wrap bracelets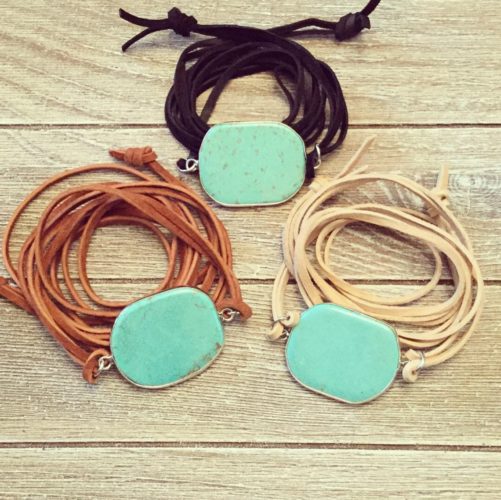 My sister has added these darling turquoise wrap bracelets to her shop and I adore them. In fact, I saw them on Facebook before I realized they were hers and decided I had to have one. I guess this confirms that DNA is a real thing. They are $16.
And she's also started making these acrylic and leather earrings which are so cute. Acrylic earrings are a big trend right now and I love that they are lightweight. These are also $16.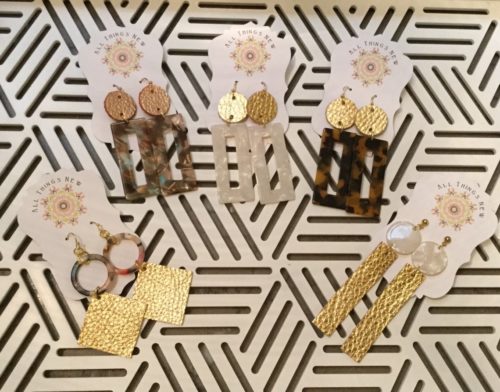 Finally, I wanted to show you this stick bead necklace for $25. She also has a red version, but you know I love the turquoise the best because I believe it's a neutral and goes with almost everything.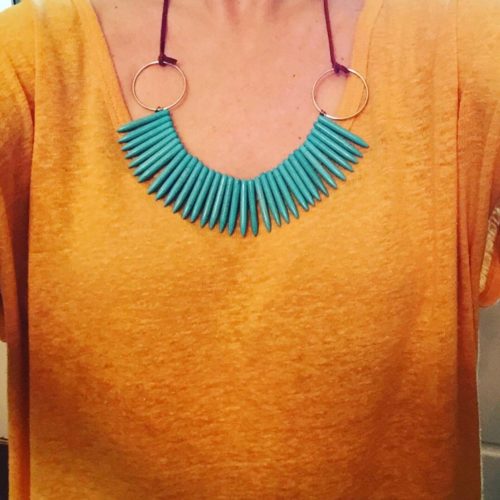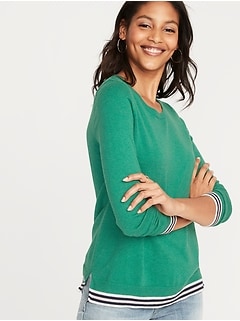 I ran in Old Navy yesterday because I was looking for a gray v-neck t-shirt to replace one that I have apparently lost. I didn't find a good gray v-neck, but I looked around and found a ton of cute stuff for spring. Alas, I was in a hurry so didn't have time to fully investigate.
This crewneck sweater is darling. It's lightweight and perfect for Spring and I love the striped detail on the cuffs. It's 20% off taken at checkout and comes in several other color options.
3. old navy wide strap camera bag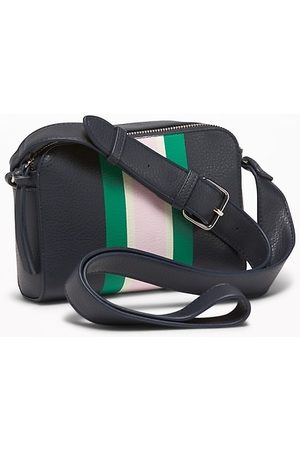 Old Navy has these cute crossbody bags on sale for $24 plus 20% off taken at checkout. They also come in red or camel and they are a perfect size.
4. ae military button up shirt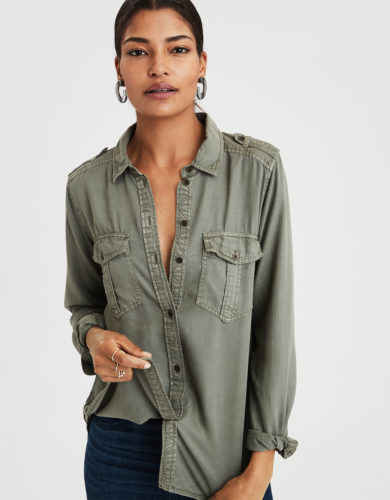 I've been wanting a shirt in this olive color for a while now and was waiting for this one to go on sale. It's just a good versatile basic that you can wear on it's on or open over a t-shirt or tank. It's on sale for $33.71 plus free shipping.
5. old navy relaxed slub knit tunic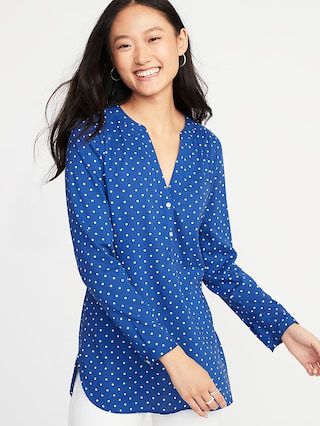 I really like this tunic and it will be so cute with white shorts or jeans. It's $26.99 plus 20% off taken at checkout. It also comes in yellow.
6. dr. scholl's slay all day sneaker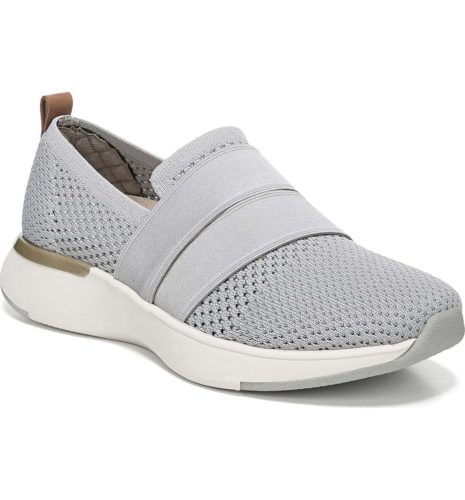 Here's a question. If you are a Dr. Scholl shoe, can you really get away with being called "Slay all day"? I appreciate the attempt to relate to the youths, but I'm not sure this is going to persuade them that Dr. Scholls are the new Adidas All-Stars. But they look a lot like these APL Techloom Bliss shoes that I really like, but less expensive.
These are $89.95. They also come in black and Dr. Scholl knows how to make a comfortable shoe.
7. I would know one shoulder maxi dress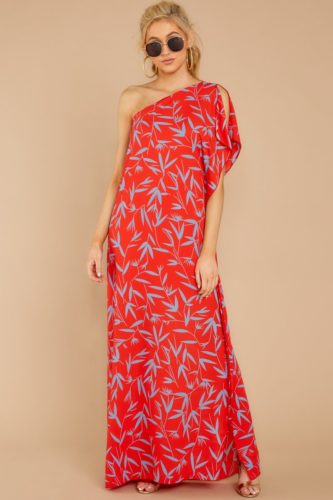 I don't have anywhere to wear this right now, but I wish I had a tropical vacation planned because I would for sure order this. It's $52.
8. treasure & bond sannibel platform wedge sandal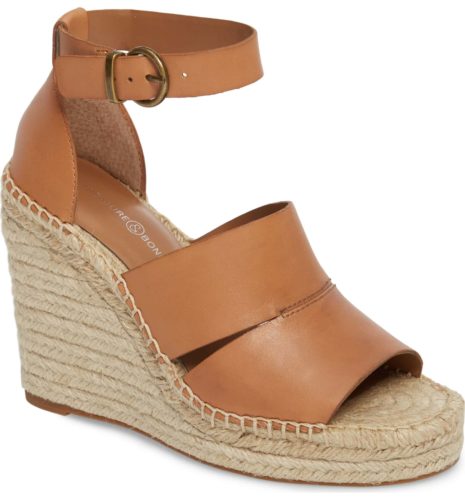 These wedges were everywhere last summer and I never bought a pair. However, I will this summer because everyone raves about how comfortable they are and that is what I am currently looking for in a shoe. Plus, they are really cute. They are $79.95 and also come in black, gray, mustard or white.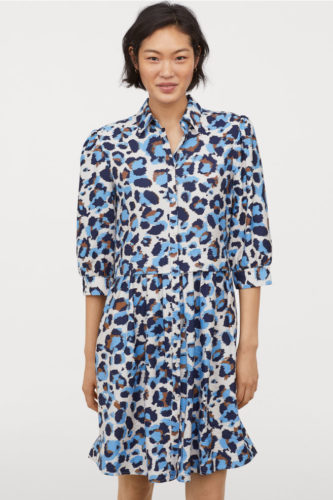 I saw this cute dress on H&M and had to share. H&M was offering 14% and free shipping with the code LOVE but I'm not sure if it still applies after Valentine's Day. This is $34.99.
I also love this h&m dress with a tie collar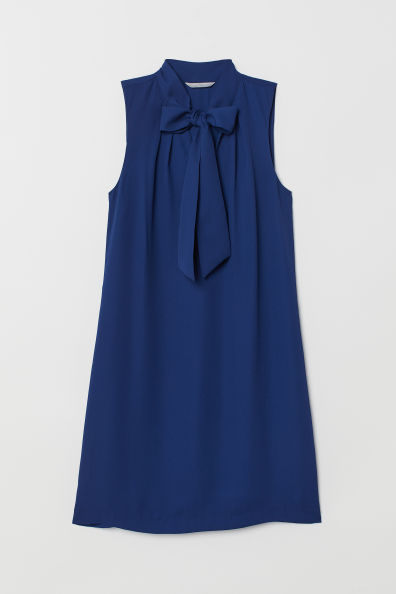 It's just $24.99 and also comes in black or red. It would be perfect dressed up or down. And I was worried about the length so I even did a metric system conversion for you and learned that 90.5 centimeters converts to 35.6 inches so you can figure out if that's an above the knee length you feel okay about.
10. ae smocked neck peasant top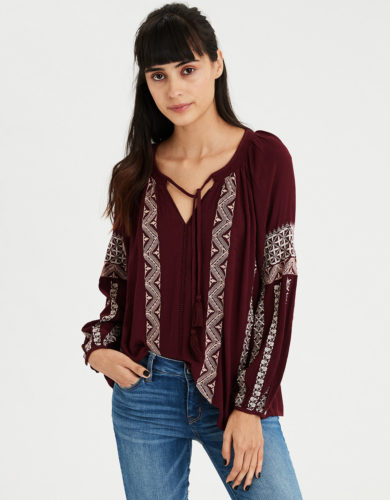 This top has such great reviews and I'm always in the market for another maroon top option. I think this would be great with jeans now and shorts later. It's on sale for $33.74 plus free shipping.and also comes in teal.
That's it for today.
Have a good Friday.
Copyright secured by Digiprove © 2019