On Monday, I felt so optimistic about this week because it was only going to be a four day week due to the President's Day holiday. That was such an optimistic and sweet time.
Then I flew to Dallas on Tuesday and went through having my flight home cancelled on Wednesday. And then Thursday looked at Wednesday and said, "Hold my beer" because P called me while I was at the airport returning the rental car I'd used to drive home from Dallas to tell me that the electric company was at our house to turn off our electricity because I had forgotten to pay our bill.
Yep.
And so after an hour of being on the phone with the CPS energy, I finally got it all cleared up and it would appear that while I thought I had paid our bill online the last two months, I forgot to hit the "submit" button. This is one of those times where I had to explain to P that "I have other gifts". As of right now, I'm not sure what they are. However, it's clear they are not focused in the arena of financial management and/or computer skills.
Anyway, the upside is I used our period of being electricity-free to clean up the closet in the playroom because you would be shocked at the things that you can't do in 2019 with no electricity.
And, on that note, here are some cute things I found this week:
1. let's brunch top in tulum dreams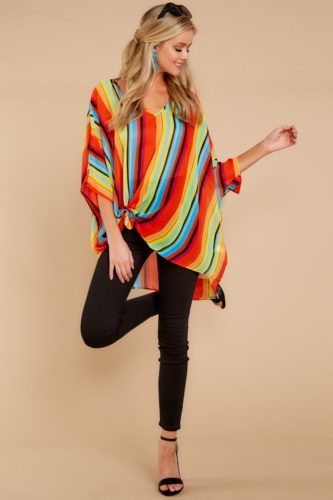 I love this bright top for spring and summer, especially with white jeans. It's semi-sheer so you will need a cami or tank under it. It's $44.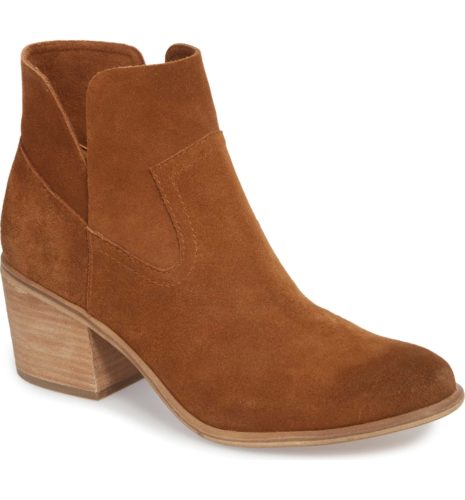 I bought these booties last summer during the Nordstrom sale and I've loved them. They are super versatile because that part around your ankle is a little floppy and you can wear it up or turned down. Plus, they are really comfortable.
They are on sale for $49.90 and come in a couple of different color options.
3. everleigh roll-tab sleeve tunic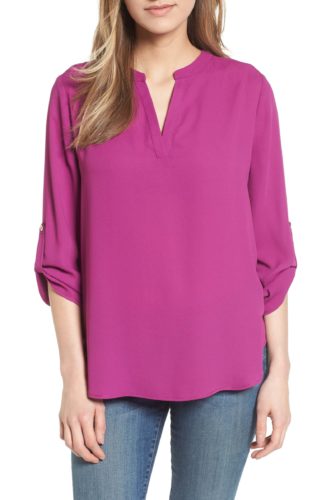 I love these roll-tab sleeve tunics because they are a great basic to wear alone and dress up with jewelry and accessories, but they also work well as a layering piece under cardigans or jackets.
They are no 50% off and on sale for $26. Not all colors are available, but this magenta is great for spring and summer.
4. bp cozy cable knit turtleneck sweater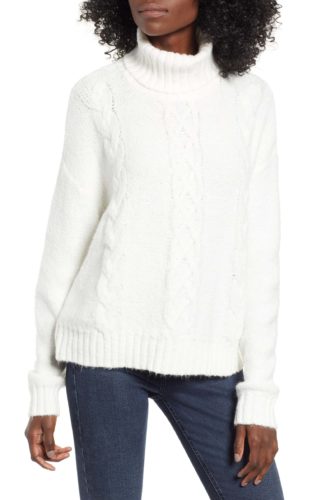 I love a white sweater for this transitional time of year. You can do an all white look with white jeans and taupe or cognac accessories. Or you could wear it with black or blue jeans for a look that's warm but just a little lighter. It's on sale for 40% off and $29.40.
It also comes in charcoal gray or mint.
5. free people penny flare jeans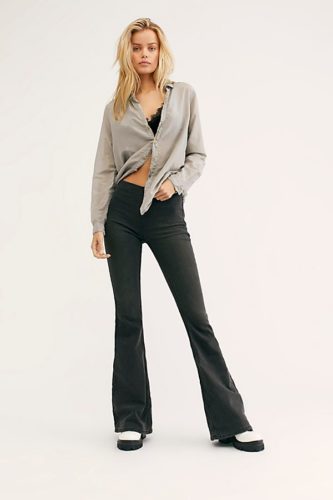 I wore these jeans on Wednesday when I spoke. And then I wore them to the airport when I found out my flight was cancelled. Then I wore them on the rental car shuttle at DFW that essentially drove us halfway back to San Antonio. And, finally, I wore them as I drove the five hours home in a Kia Soul. Here's what I can tell you, they were comfortable the whole time. They essentially feel like wearing leggings. And I cannot overstate how flattering a flare leg jean is on essentially everyone.
They are $78 and come in short, regular or long inseam length (Short Inseam: 32 in Regular Inseam: 34 in Long Inseam: 37 in) For reference, I'm 5'6″ and have the regular inseam that I wear with 3 1/2 inch heels. They run true to size and the elastic waist is a gift.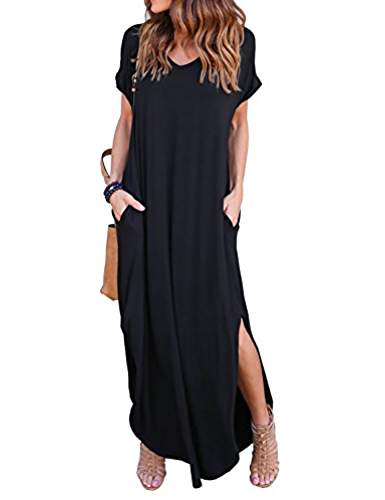 I ended up with three of these dresses last summer because when you find a good summer clothing option for $23.80, you embrace it. I wear mine tied up in the front. And I love them once the weather warms up because they are so comfortable, wash well, and you can wear them with a denim jacket and booties now and then just sandals later.
7. niashot women's short sleeve v-neck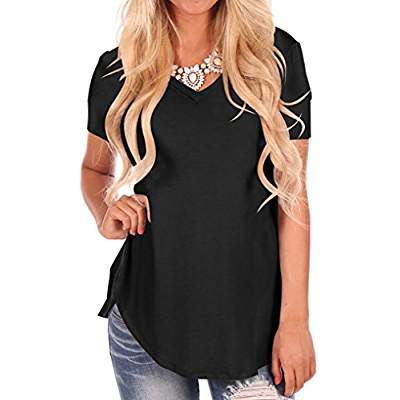 I ordered this last week because I needed a simple white t-shirt to wear with leggings. This one is a great length and, while it's a little sheer I think it can still be worn by itself under a jacket or sweater. I ordered a medium and it's long enough for me to wear with leggings. But I think I could've done a large, too, if I wanted it be a little more flowy. It's $14.99, super soft and comes in a ton of color options.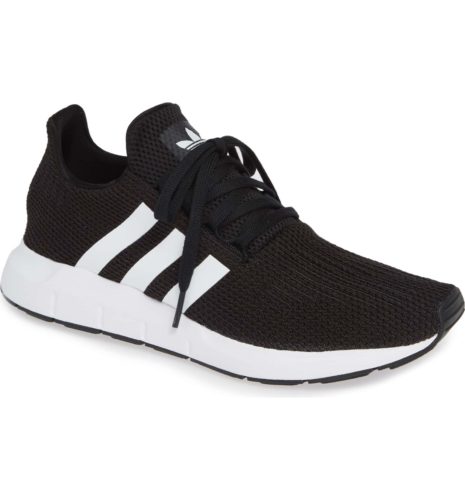 I love these Adidas for just running around with my athleisure. They are $85 and also come in all white and a charcoal gray.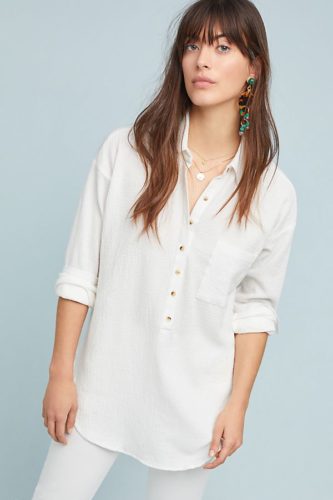 It's hard to beat a good white tunic for spring and summer. You can wear it over leggings or skinny jeans or half-tucked in shorts later in the season. This one is normally $88 but currently 20% off and $70.40. It's a plus that it's textured because that means you don't have to worry about ironing it all the time.
10. the merly jacket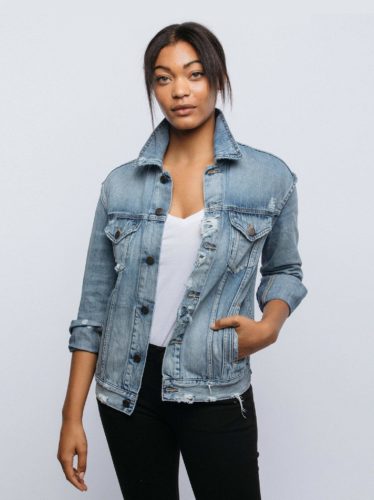 I cannot overstate how much I love this denim jacket. I realize I keep talking about it but it's the best denim jacket I've ever owned and I bet I wear it 4-5 times a week. It's pricey at $148 but you can 20% off your first order if you sign up for emails.
That's it for today.
Have a good Friday.
Copyright secured by Digiprove © 2019