Well, I'm not going to lie. When I realized we were already to Thursday, I was both elated and freaked out because I'd forgotten to make notes about things to share this week. However, I quickly used my last few remaining brain cells to recall some things I wanted to share with you and here they are in numerical format.
1. mind blowing easy kale salad
There's a restaurant here in San Antonio that makes a really good kale salad. It's good enough that I will actually go there and order it just because I like it and not because I'm trying to be healthy. And I've wanted to make a version of it at home because, you know, kale is a super food. I mean, it's not as popular as it was a year ago thanks to the advent of the cauliflower pizza crust that people want to tell you is the same as a regular pizza crust, but it's still on the healthy eating desirable list.
All that to say, this kale salad is delicious. The dressing really makes it because it's the perfect amount of lemon flavor and then the dried cranberries (I used those instead of raisins because I am raisin adverse) add just a little bit of sweetness. I've also learned that the trick to making kale better is to make sure you take the leaf part off the stem part. The stems are chewy weeds of Satan.
2. Jesus, Mary and Joe Jonas article by Jonathan Parks-Ramage
I read this article about Reality church in Los Angeles earlier this week and it has really stuck with me. At a time when it seems like the church is doing a lot of things wrong, this made me appreciate the people who are really walking out what it means to love Jesus and share that with your community.
3. Sacred Pace by Terry Looper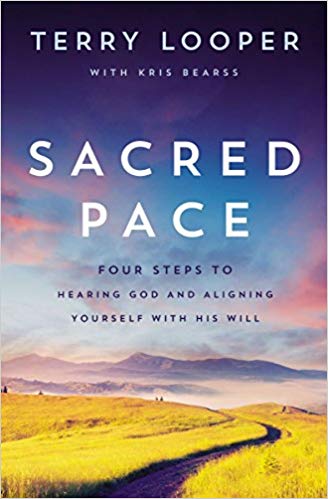 I met Terry Looper briefly a few weeks ago when we were both waiting to do a T.V. interview. He was so kind and we talked about writing books. He told me his first book was coming out in a few weeks and the general synopsis was how God changed the way he lived his life and led him to start a business at age 40 where there were no sales goals and no one worked more than forty hours a week. Oh, and he also gives half of what he makes back to the church and other ministries. I googled him when I got home and found out the company he started based on those principles is now a multi-billion dollar business. So it looks like that worked out for him.
Anyway, I had his publisher send me a copy of the book and it's really made me think about how I make decisions. This would be a great book for wherever you are in life and I like that it's super practical, straight forward and honest.
Here's the Amazon description:
"At just thirty-six years old, Terry Looper was a successful Christian businessman who thought he had it all—until managing all he had led to a devastating burnout. Wealthy beyond his wildest dreams but miserable beyond belief, Terry experienced a radical transformation when he discovered how to align himself with God's will in the years following his crash and burn.
Sacred Pace is a four-step process that helps Christians in all walks of life learn how to
-slow down their decision-making under the guidance of the Holy Spirit,
-sift through their surface desires and sinful patterns in order to receive clear, peace-filled answers from the Lord,
-gain the confident assurance that God's answers are His way of fulfilling the true desires he has placed in their hearts, and
-grow closer to the One who loves them most and knows them best."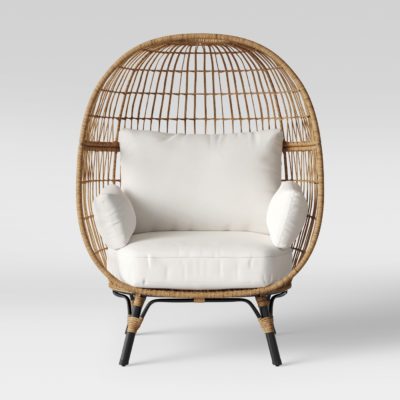 This chair is at Target and I fall in love with it every time I find myself in their outdoor furniture department. It's $399.99 in case you are in the market for a patio egg chair.
5. Jen Reed at The Sister Studio
Maybe it's because I need the mental break while I'm trying to finish my next book, but I am following more fashion bloggers than ever on Instagram. I can't even remember how I found Jen Reed's instagram, but she is my current favorite because her style is simple, affordable and practical. Plus, she's just funny and doesn't take herself seriously which are qualities I enjoy in a person. Her Sister Studio instagram is a great one to follow if you're in need of some fashion inspiration.
Happy Thursday!