I'm putting this up a little early since tomorrow is Good Friday.
Here are some cute things I found this week.
1. ae tomgirl denim bermuda shorts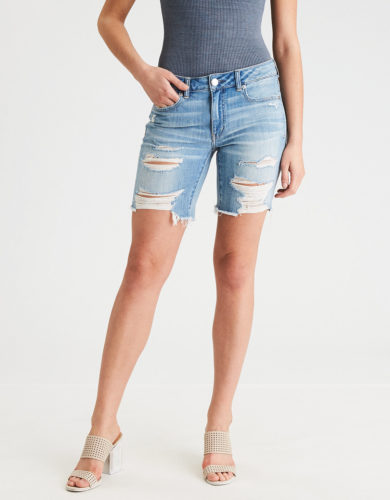 I bought these online last week and was a little skeptical about how I'd feel about the longer length. Here's the verdict: They feel like butter and I've already ordered a second pair because I know I will live in them this summer. They totally remind me of a pair of Levis I had like this in college that I literally wore until they fell apart. The bermuda length making a comeback is a gift to my late 40's self.
Best of all, they are on sale for $22.49. And for sizing reference, I got them in a 6 because I wanted them to fit loose.
Also, in full disclosure, when Caroline saw me in them this week she said, "Mom, those shorts are a NO." And I told her I didn't care what she thought. Then I met one of my most stylish friends for coffee and she immediately ordered a pair for herself and I felt vindicated.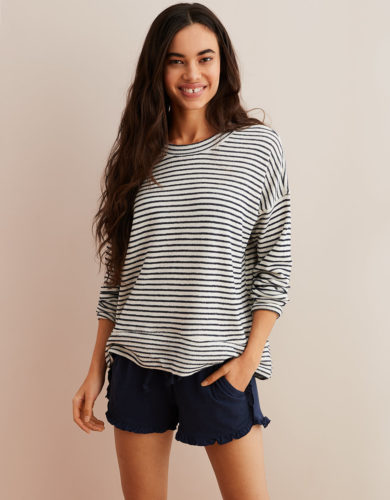 I ordered this beach fleece when I ordered the shorts and I adore it. It's like a light terry cloth type material and the perfect spring and summer weight. It's on sale for $26.97 and it also comes in white, rust, peach, neon green, olive green, and a white and red stripe.
I got mine in a medium because I wanted it a little oversized and I love that it's shorter in the front than it is in the back.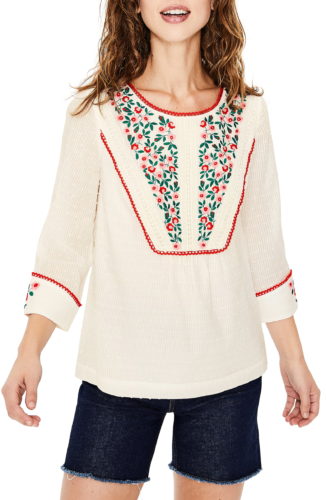 This is a Boden top and I think it's just beautiful. It's $98.
And I also love this boden bea linen embroidered dress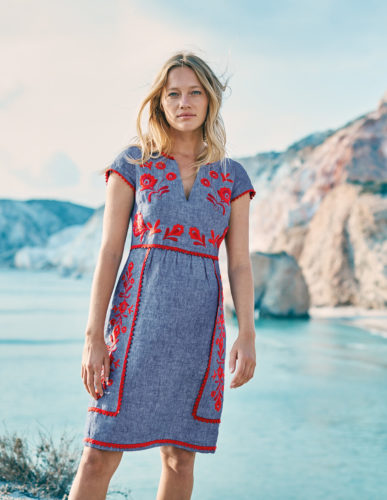 It comes in several different colorways, but this chambray with red is so stunning. It's $130.
4. madewell medium transport tote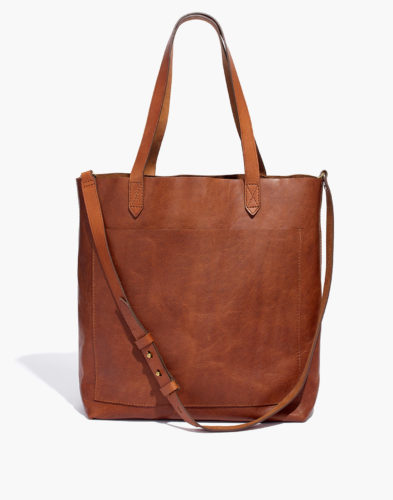 This is such a great daily tote or handbag and it's on sale for $145 plus an extra 30% off with the code SPRINGFLING at checkout. It also comes in black, linen and wisteria.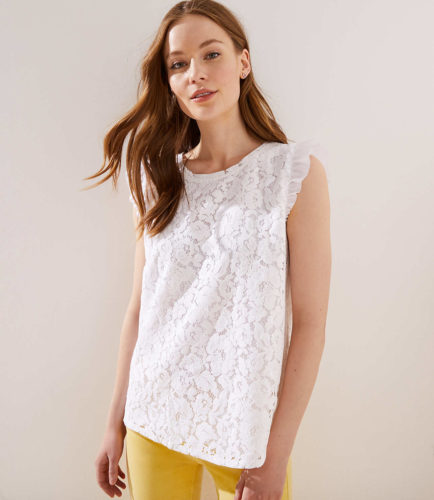 This is even prettier in person than it is online and can be dressed up for the office or dressed down with a pair of shorts. It's $59.50 but Loft has everything an extra 40% off with the code FRIENDS at checkout.
6. stars above floral pajama pants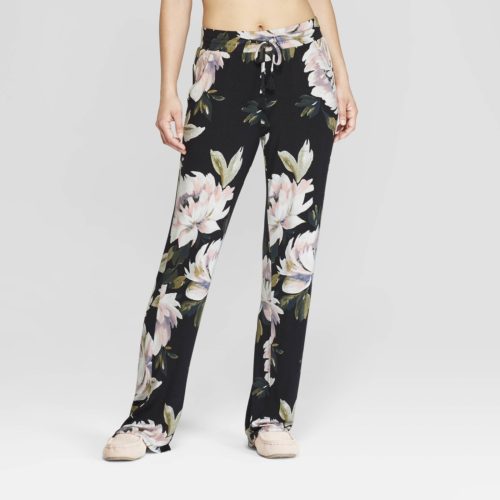 These pajama pants are so soft and, as much as I love my Gap pajama leggings, I need a lightweight summer pj pant option. These come in several colors and are $17.99.
7. loft chevron double v sleeveless swing dress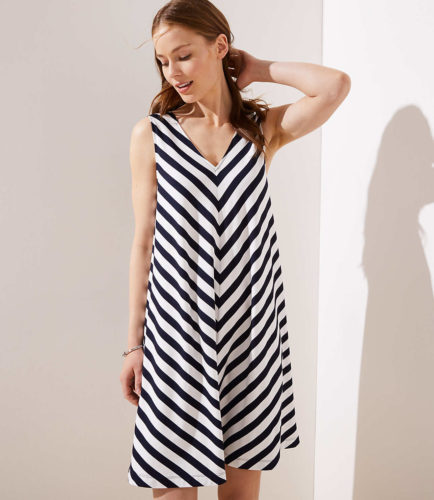 This dress is so cute and could be worn with sneakers or a pair of wedge sandals. It's $69.50 but 40% off with the code FRIENDS at checkout. The reviews do say you may want to size down.
8. ann taylor lattice knit wrap dress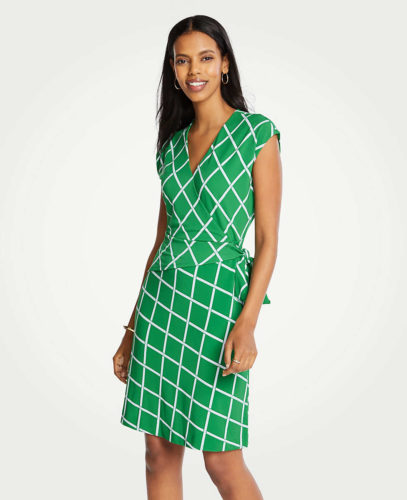 It's too late to order this for Easter, but I just love this green. It's $129 but is 50% off plus an extra 10% off taken at checkout.
9. free people georgia bubble hem top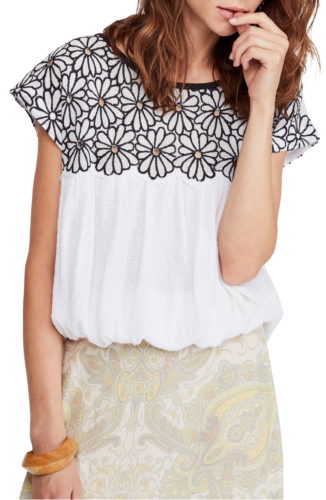 I stumbled upon this top on the Nordstrom website and love it. If you have been looking for a top to wear with a higher waistline that doesn't require being tucked in, this is the top. It's normally $98 but on sale for $58.80.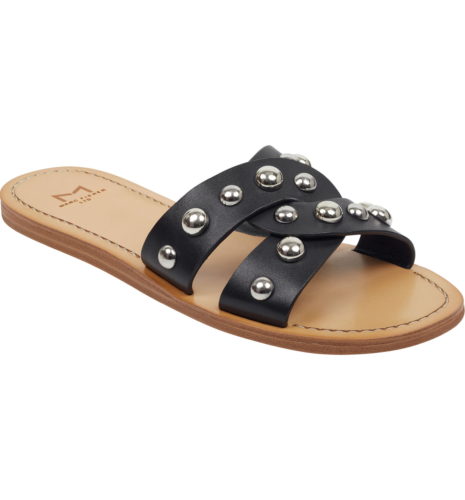 I adore these sandals with the stud details. They are $109.95 and come in a bunch of color options.
I also like these genesia studded slide sandal.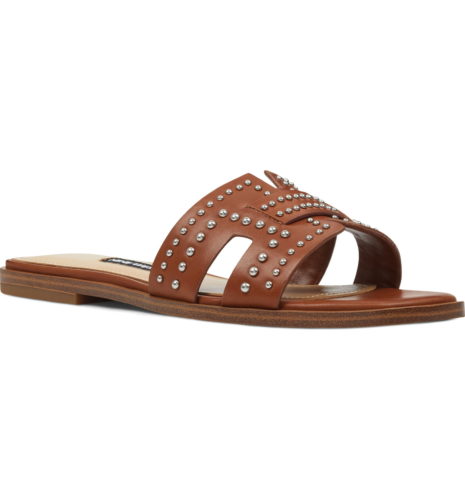 They are a little more affordable at $89.95.
And these emmalyn slide sandals are $79.95.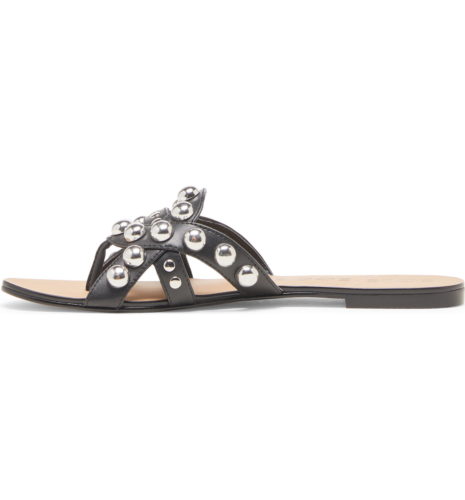 And for a totally different sandal note, these nicola canvas bow slide sandals are so cute. I have a pair similar to these that I bought last summer and I wear them all the time.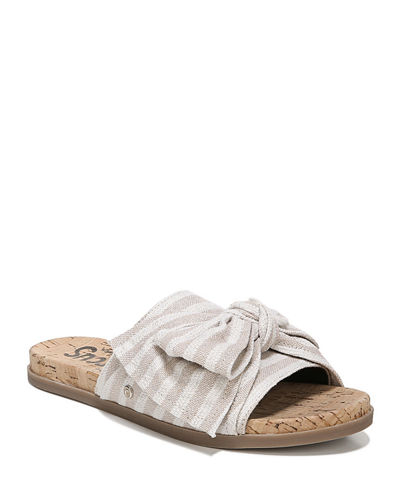 They are on sale for $29.95.
I hope you have a wonderful Easter with your friends and family!
I'll leave you with this video that I watched earlier this week.