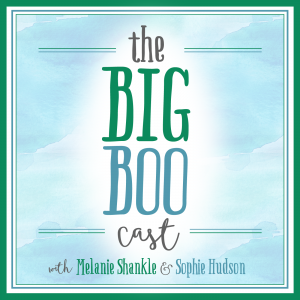 On this episode we discuss a retail store discovery that Sophie made that – NO LIE – has the potential to change your life. I can't remember the last time I was so excited about something.
We also talk about the Enneagram personality types and our respective families dynamics along with having to retrain our feet to walk in summer sandals.
Basically, this is exactly what you've come to expect from our podcast.
You can click here to listen. Or here. You can even listen right here on the blog.
And if you're on the Facebook, well, we are, too.
We'd love for you to subscribe on iTunes, and we'd be honored if you'd leave us a review.
Show Notes:
– Smells Like a Citrus Grove spray cleaner
– Target Restock (A WONDER, it is – ONE OF THE BEST THINGS EVER)
– Suzanne Stabile on Instagram
– Hum Glow Sweet Glow vitamins
– Jamie Golden's March Favorites
– it Superhero mascara (Sophie's new fave)
– American Eagle Bermuda shorts
– Laura Ashley Collection at Urban Outfitters
– Ben Platt & Sara Bareilles sing "Bad Idea" (start around 14:15) – https://itunes.apple.com/us/episode/ben-platt-sara-bareilles/1451899011
– Nate Bargatze – The Tennessee Kid – https://www.netflix.com/watch/81002880?trackId=13752289&tctx=0%2C0%2C8e1ef668b034fd619ca24cc34331966794bb171c%3Ad3fa6b4428a2e2a02d410f89c17b7c7d33b726ab%2C%2C
– Leaving Neverland – so difficult to watch but so beautifully done
Sponsors:
– FabFitFun (promo code BIGBOO for 20% off your first subscription box)
– Simple Contacts (promo code BIGBOO20 for $20 off your first order)
Copyright secured by Digiprove © 2019