It's true.
On Wednesday afternoon I was recording a podcast with Sophie and realized that my computer was no longer connecting to the internet. Oddly enough, it kept working for Skype but anytime I tried to get on Safari or Chrome, it completely quit working. And, while normally I would love blame AT&T for this issue, everyone else in our home had internet that worked completely fine. Plus, our TV was working.
I did my best to fix the issue, by which I mean that I shut my computer down and restarted it about twenty-three times. Shockingly, this didn't work.
So I finally texted my friend Debbi who often knows how to deal with technological problems and she told me I needed to call the Apple 1-800 number.
Listen. Nothing makes me question all my life choices and the scope of eternity like being confronted with having to call a 1-800 number to get something fixed.
However, I called Apple about two hours ago and Abdul could not have been nicer and more patient as he walked me through all the steps we needed to complete to get my Macbook back up and running on the internet as God intended. As it turns out, I had inadvertently downloaded something that installed Malware on my computer and caused the internet to quit working properly. Abdul helped me install Malware prevention software and even went through my computer and told me to delete all these random things I had somehow managed to acquire over the years. He said I should be more careful in the future. Abdul, that's the story of my life.
Anyway, thankfully my computer was fixed in time for Fashion Friday because that would have been the real tragedy.
1. around the corner light leopard print top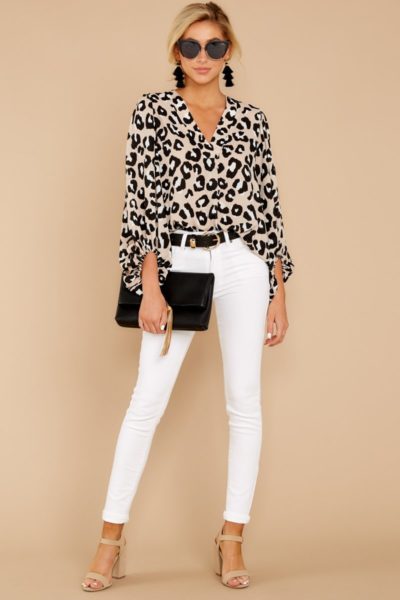 I really love this top and the light leopard is super cute for a summer animal print option, yet could transition well into fall. It's $54 and it also comes in several color options if you're not a leopard print fan.
Red Dress Boutique offers free shipping for orders over $50.
2. ladies luncheon white lace maxi dress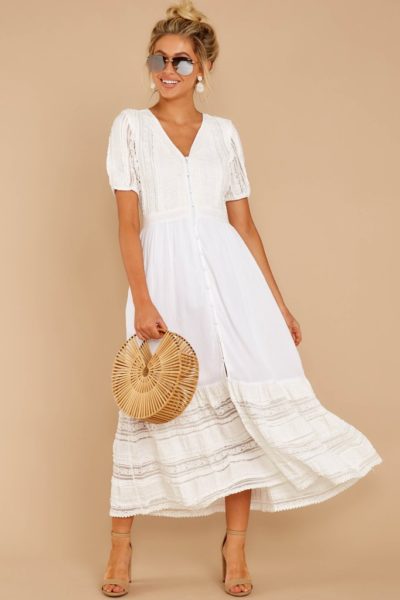 I love a white flowy dress and this one is so pretty. It's $62 free shipping when your order is $50 or more And you can get 10% off when you sign up for their VIP club.
3. loft striped tie waist flare dress
How cute would this be for the 4th of July? And you could even throw a denim jacket on top if you live somewhere that doesn't feel like the surface of the sun in July.
It's $69.50 but Loft has 40% off with the code NEWNOW at checkout until Monday.
4. loft eyelet sleeveless flutter shell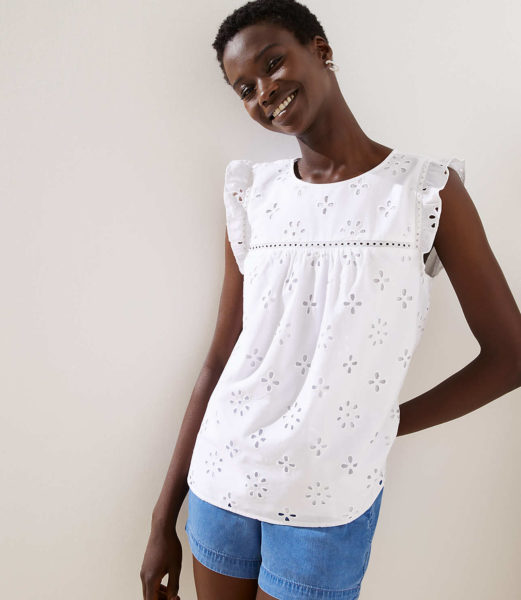 I have a top that's similar to this and I wore it with cut off denim shorts this week and loved the whole look. This one is $54.50 but 40% off with code NEWNOW until Monday.

This is an Amazon find but I think it has real potential. I love the wide legs and it has great reviews. There is also an option that's a little looser fit with short sleeves if that's more your style. It's $22.99.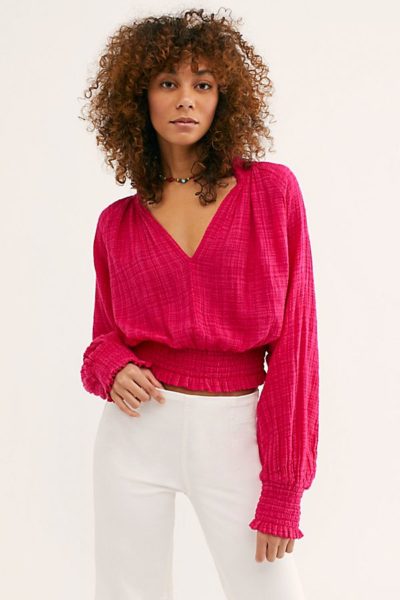 This top has been calling my name. And it has great reviews. I love the smocked sleeves and the smocking at the bottom because it's the figure flattering shape of a shirt that hits at the waist without having to tuck anything in. It's perfect with jeans now that a higher waist is in style.
It's $88 and it comes in several color options.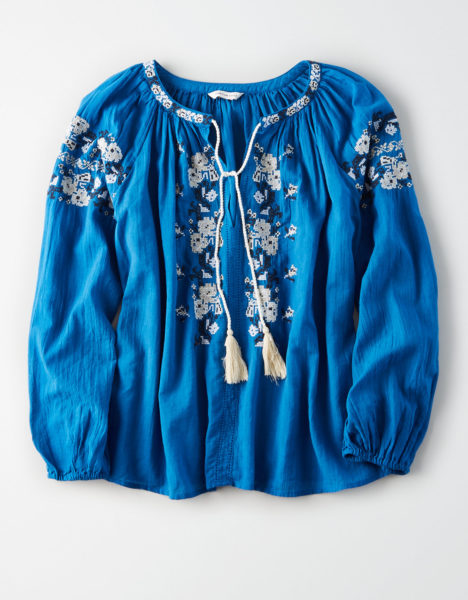 This blue and white peasant top is so pretty and I love blue and white in the summer. It's $49.95 but all tops at American Eagle are buy one, get one 50% off right now.
These ae white denim midi shorts would look great with it.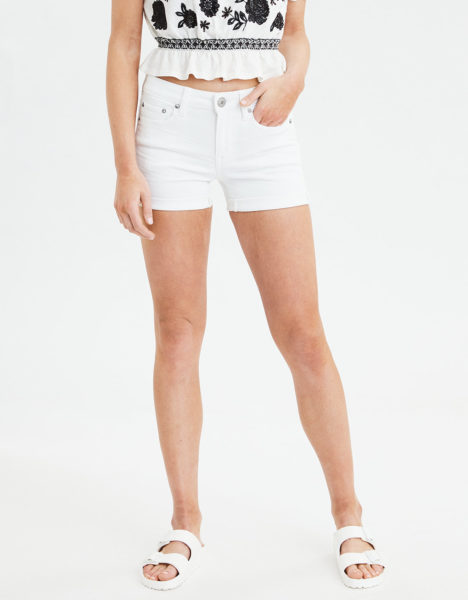 They are on sale for $24.99 and have a 4 inch inseam but 6 inches unrolled. The thing I like about these shorts is they have plenty of stretch because I always need more stretch in my life.
8. ae striped button down shirt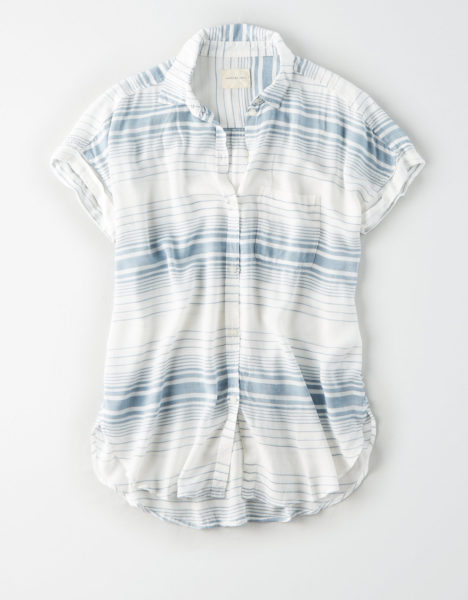 This is another cute AE top and could part of your 50% off. It's $39.95 and comes in several stripe color options.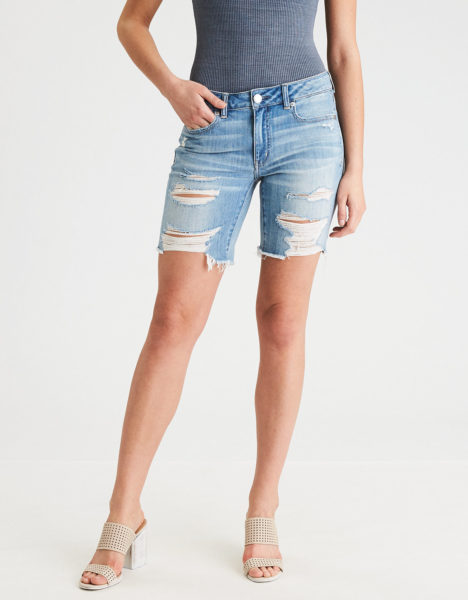 These are my favorite summer shorts. I wear them just about every other day because they are so soft and I love the longer length and the fact that they don't fit tight. They are on sale right now for just $14.99.
10. lulunina split front maxi dress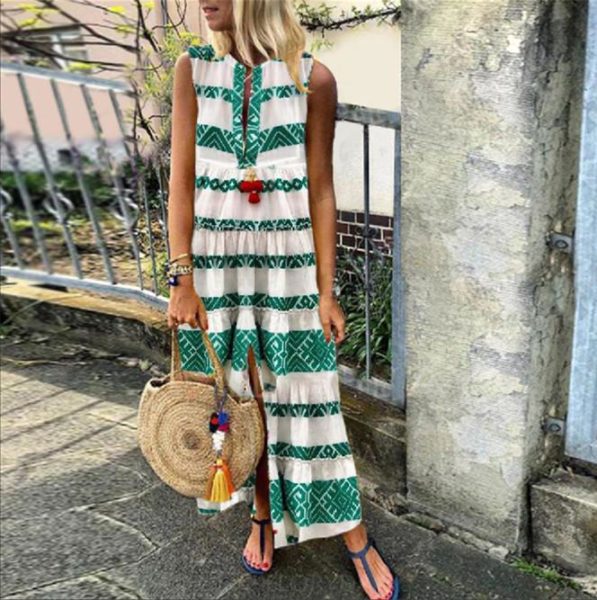 I know not one thing about the site that is selling this dress. I just know that it popped up on my Instagram feed because Instagram knows me better than my closest friends and family and I fell in love with it. If anyone has any more information on this site or this dress, it would be greatly appreciated because they actually have a bunch of cute things.
It's on sale for $37.99.
11. j.crew antique gold hoop earrings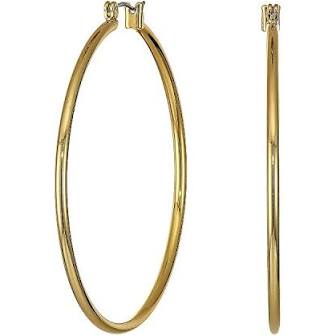 This is just a bonus section because I saw the J.Crew is offering 50% off on a lot of things right now. These hoop earrings are normally $19.50 but 50% off with code GETAWAY at checkout and the perfect gold earrings to wear everyday.
I also love this j.crew layered coin necklace to wear everyday because it's the layered look with no effort and I'm a fan of no effort.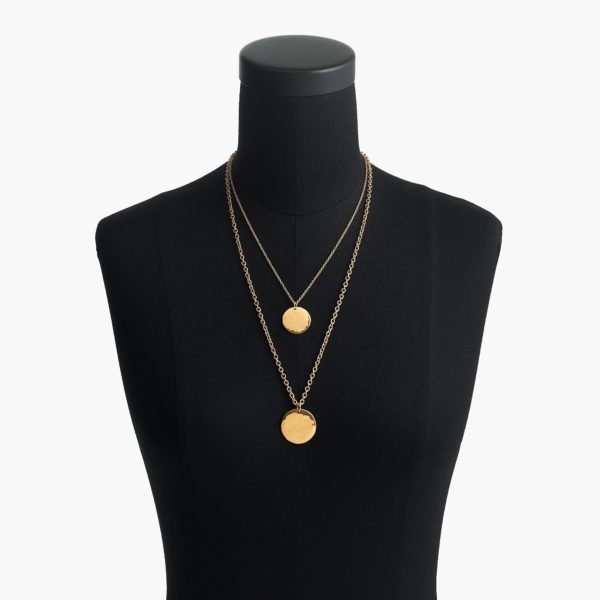 It's $39.50 but 50% off with the code GETAWAY.
And, finally, I love this j.crew boy fit shirt in ratti kaleidoscope floral.This pattern and these colors are everything. I always think I like a simple look and then I see a pattern like this and think I WANT TO DECORATE MY WHOLE HOUSE IN THAT. So maybe not as simple as I think.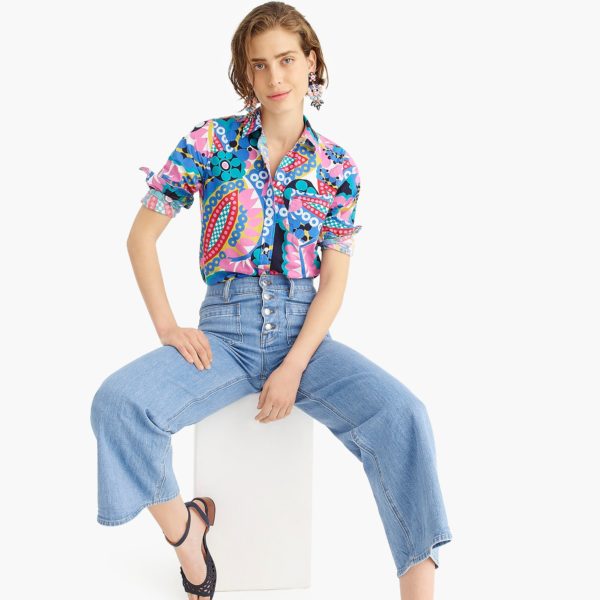 It's $98 but 50% off with the code GETAWAY at checkout.
That's it for today.
Have a good Friday.
I'd wish you a Happy Father's Day but I'm guessing my dad is probably the only dad reading this right now so Happy Father's Day to him.
Copyright secured by Digiprove © 2019