Well I'm going to blame the heat and my lack of attention to all details during the summer time for the fact that I thought I posted our latest podcast and was apparently wrong because it's nowhere to be found. But if you're a podcast fan, you can find the latest episode here on our Facebook page or here on Sophie's blog.
This is also the week we launched our new Patreon option where you can get two bonus episodes of the podcast every month for just $5.00. If you've been wondering "How can I hear more about nothing of real importance?" then this is for you. You can sign up for that here if you are interested.
Also, I've shared before that my sister, Amy, makes darling earrings and she's offering 20% off her college football collection through Saturday, August 3 with no code needed at checkout.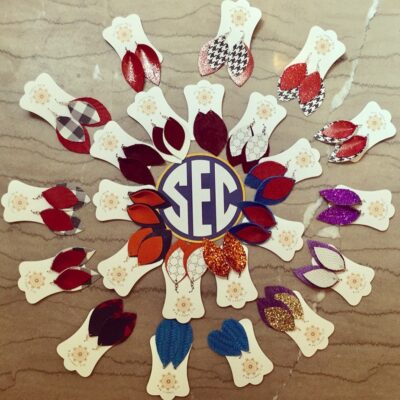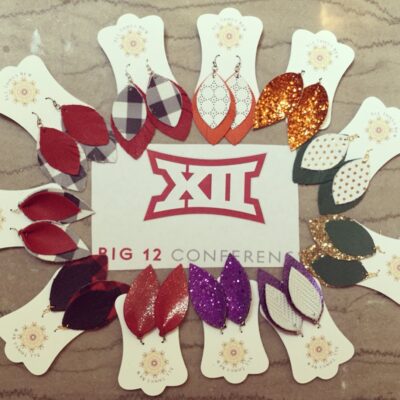 You can find her college collection here if you are in the market for some cute earrings to get ready for football season. Otherwise known as the best time of the year.
And, finally, here are some cute things I found this week. In full disclosure, this is a really hard time to find clothes because it's so hot to think about fall and too hot to think about caring whether or not you look cute for the rest of the summer.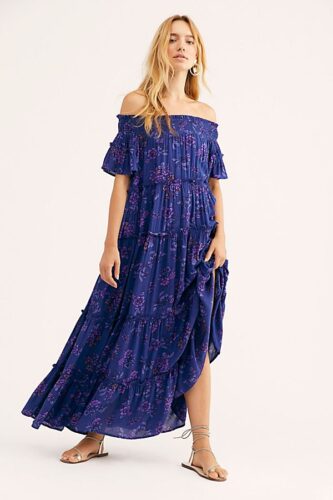 I think this is gorgeous and would transition perfectly into fall in this indigo colorway. It's $108.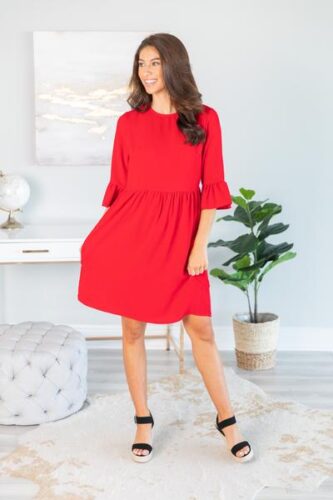 I've always thought this site has the cutest things and then I forget to feature them. But that changes today. This is a great dress and just $48.
3. part of the plan royal blue ruffle sleeve dress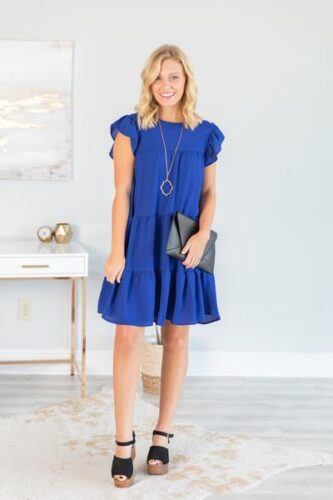 I bought a dress in this royal blue color and it's become one of my favorites. This one is really similar to the one I got from Old Navy and it's $49.
4. rayne top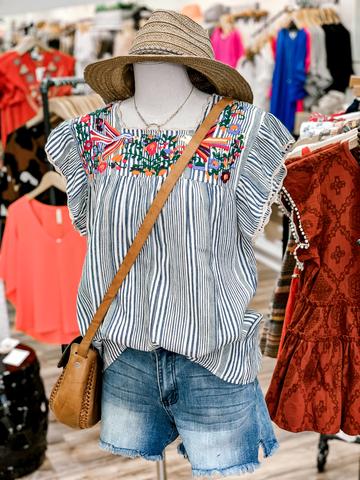 Well I'm in love with this shirt. It's stripes, it's embroidery, it's perfect. And it's $52. It's another piece that you can wear now and into the fall.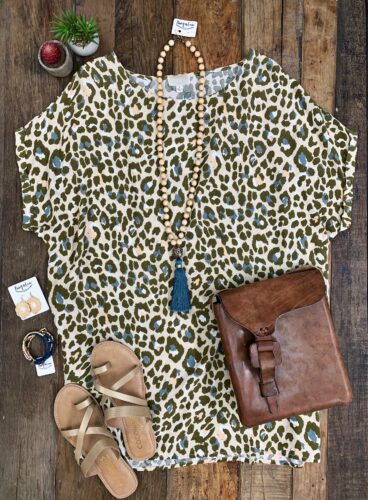 I'm here to tell you that leopard print in all it's variations is a trend that's not going away. I really like this tunic length top. It would look great with white jeans now and blue jeans with booties later. It's $39.
6. CRZ yoga high waist leggings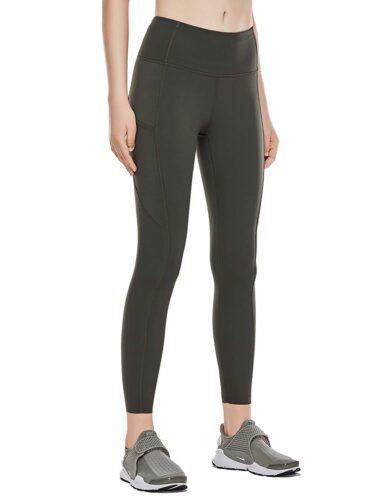 I've been hearing rave reviews about these leggings. And they're just $28 and come in a ton of color options.
7. asos long pleated smock top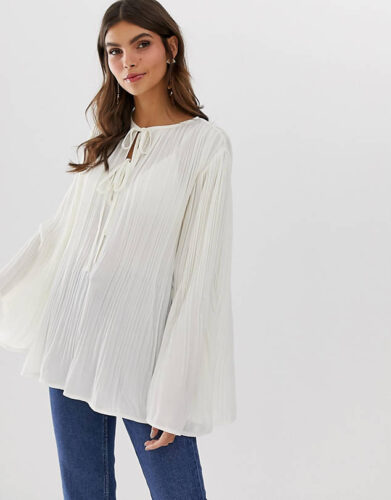 This gorgeous top is on sale for $20 but an extra 15% off with the code ASOSSALEGRAB at checkout. I plan to wear it with my flare jeans and wedge heels.
8. highland tee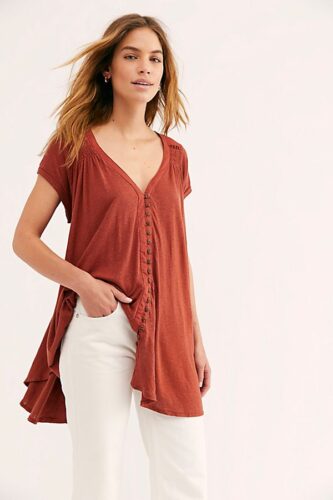 I was in Free People yesterday and saw this tee and loved it. It's a great length that could be worn with leggings. The buttons are functional so you could wear it open over a tank. It's $68 and comes in a ton of color options
And actually I just saw that it's on sale here at Macy's for just $40.80 right now.
9. universal thread collared shirt dress
I was in Target yesterday because it's my second home. And I can't tell you how great this dress is if you're a person who likes an easy, comfortable dress WITH POCKETS to throw on. It's super soft and longer than it appears in this picture. It hit me right above the knee and I'm 5'6″. I also normally wear a 4 and the small fit perfectly. It would be great with sandals now and with booties or tall boots for the fall.
It's $27.99 and also comes in a gold color and a burgundy color.
10. colsie wide leg pajama pants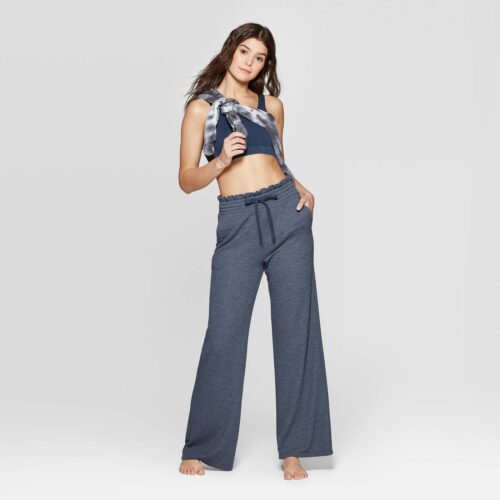 I tried these on and they are so comfortable. I love a wide-leg pajama bottom because I feel like they look a little more lounge-wear than straight up pajama. These are super soft and $19.99. I tried on the small and it was a perfect fit with enough room to make them comfortable.
And this colsie striped lounge sweatshirt is perfect with them or even just worn with jeans or leggings. It's a terry sweatshirt so super soft and lightweight.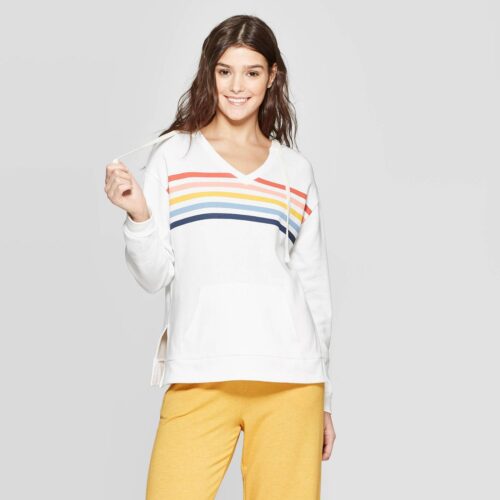 It's $19.99.
That's it for today.
Have a good Friday.
Copyright secured by Digiprove © 2019