The time in my life when I will get tired of Les Miles talking about Columbus Day?
NEVER.
I hope you all enjoy the long weekend. I have big plans to watch two soccer games that I hope we will win. And I also plan to watch the Aggies play Alabama. I hope we win that one as well, but I'm less optimistic about it. But any team can beat any team on any given Saturday. That's why they play.
Anyway, here are some cute things I found this week:
1. universal thread plaid long sleeve shirt dress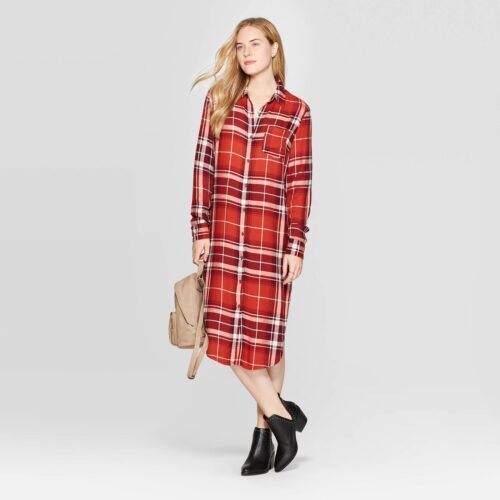 If you haven't walked through the clothing section at Target lately, then you are missing out. I feel like they are killing it this fall with all the cute things.
I especially loved this long plaid shirt dress. It would be cute buttoned up and worn with booties or you could wear it open like a duster over jeans and a t-shirt.
It's $27.99. It also comes in a navy plaid that, honestly, looks more like a black plaid to me in person but the website is calling it navy.
2. old navy sweater knit mock neck tunic sweatshirt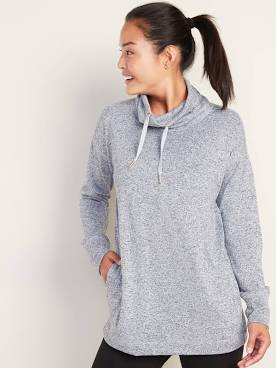 I ran in Old Navy this week specifically to see this sweatshirt in person. It is unbelievably soft and the perfect length to wear with leggings.
It's $39.99 but I think it's currently 30%. And if it's not today, then it will be soon. It also comes in gray, black, olive, brown and lilac.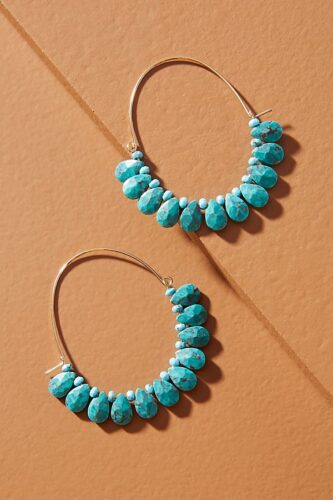 I love a turquoise accessory and these earrings are no exception. They are $29.95 plus an extra 40% off because everything on sale at Anthropologie is an additional 40% off right now.
4. old navy loose fit french terry crew neck tunic
This is another great Old Navy sweatshirt. It's the perfect weight, soft and long enough to wear with leggings
It's $27.00. It also comes in maroon, olive, lilac and black.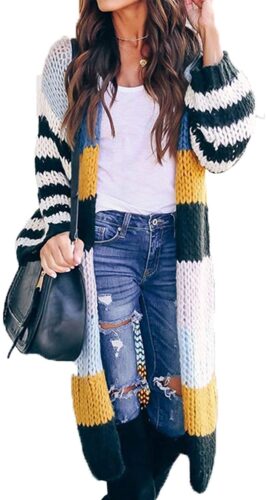 This popped up on the bottom of my Amazon page because apparently Amazon is my new best friend and knows me so well.
It's $27.99 and it also comes in several other colorways. I think it's absolute sweater perfection.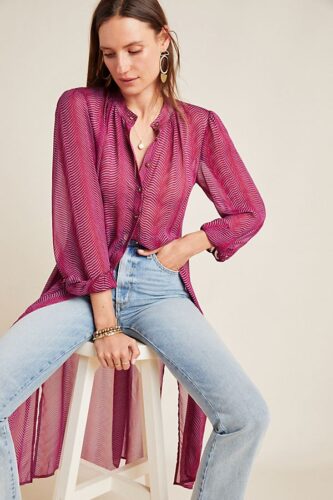 I tried this on in Anthropologie a couple of weeks ago and LOVED it, but I had a feeling it would go on sale. And now that day is here. The colors are much more vibrant in person and you can tie it in the front and wear it long in the back. It is sheer but would look great layered over a tank or cami.
It's on sale for $89.95 with an additional 40% off right now.
7. loft luxe knit cowl neck sweater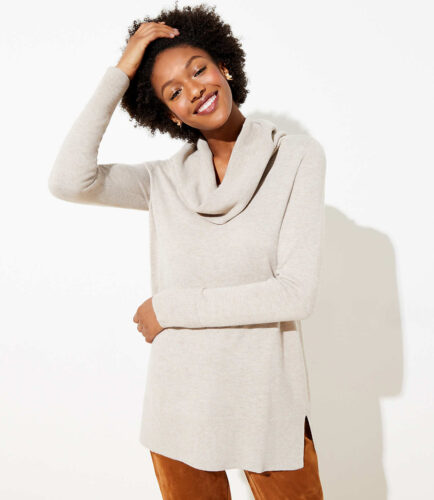 I bought a cowl neck sweater that is similar to this one last winter and it was a staple in my wardrobe because I could throw it on with leggings or dress it up with jeans and boots.
This one is on sale for $30. It also comes in charcoal, gold, olive and thistle which appears to be magenta-ish.
8. early morning camel and navy striped cardigan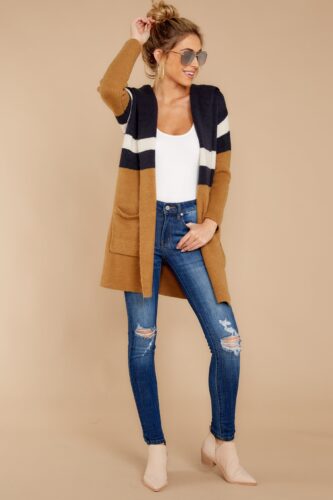 So this darling cardigan is $54 and I love it. Let me explain why in a short story.
A couple of weeks ago when I was in Anthropologie, I tried on this valerie colorblocked wool sweater coat and loved it. It's such a great coat. However, it's $198. So I left it in the store because it's hard to spend money on a coat when it's still 100 degrees in October.
All that to say, this cardigan is a similar look for substantially less dollars and that's a win.
9. loft plaid long knit modern blazer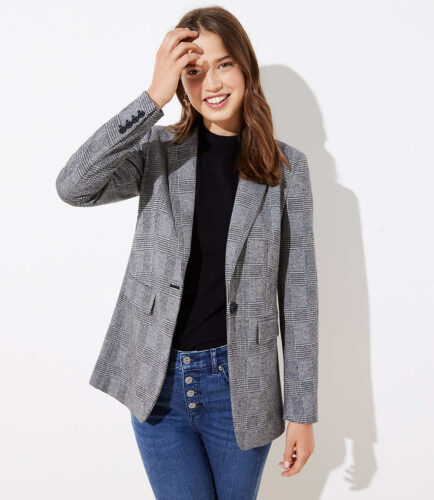 Blazers a big trend for fall and winter even though they have technically always been a classic wardrobe staple. I have always loved a blazer and even had one with suede elbow patches when I was in college just like I was a stately English gentleman except I was a nineteen year old with a giant perm.
This one is $140 but currently 40% off with the code FALLFEST at checkout.
10. old navy mid-rise super skinny jeans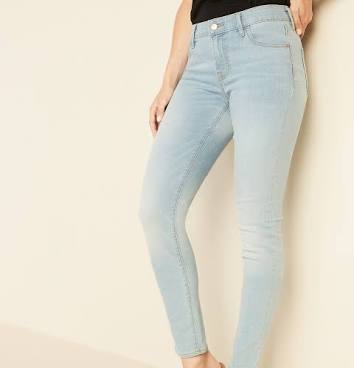 I have been wanting a pair of really light washed skinny jeans but knew I didn't want to spend a lot of money on them. This is what I do when I want to try something. I buy an inexpensive starter version to determine if it's something I want to spend more money on at some point.
So when I saw these in Old Navy on sale for $15, I figured they were worth a try. And they are so soft and comfortable and feel much better than a $15 pair of jeans would suggest. The moral of the story is sometimes the less expensive version is good enough.
That's it for today.
Have a good Friday.
Copyright secured by Digiprove © 2019