Happy Friday! I thought this would feel like a short week because we didn't have school on Monday but it turns out that it still felt long because I'm in the midst of all manner of book release festivities and what not and I'm so happy it's finally the weekend.
And let's use that to make the transition for me to remind you that you only have until Monday to pre-order On the Bright Side and get all the pre-order incentives.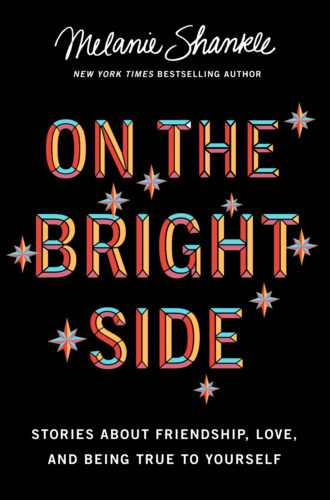 You can find out more about On the Bright Side here and pre-order to get a download of a talk I gave in New Hampshire in December about what life looks like when things don't go as you planned, a discussion guide that you could use as part of a small group or on your own, and a 20% discount from Milk and Honey tees. And you also get the first three chapters immediately when you pre-order.
The other book coming out Tuesday is my very first children's picture book and it's called Piper and Mabel.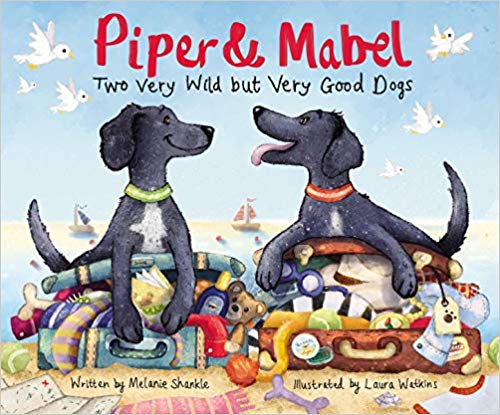 It includes some original haikus by Mabel and you can find out more about pre-order incentives, including coloring pages and an activity kit for Piper and Mabel here.
Thanks so much for all the love and encouragement. I hope you will love the new books.
Now for some cute things I found this week:
1. shine on peepers reading glasses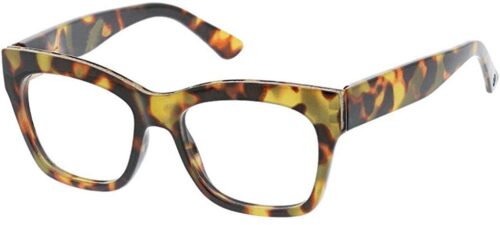 I posted a story on Instagram and I was wearing these reading glasses because I occasionally like to look like Harry Carey and also be able to see. They are $24.45 and come in several great color options.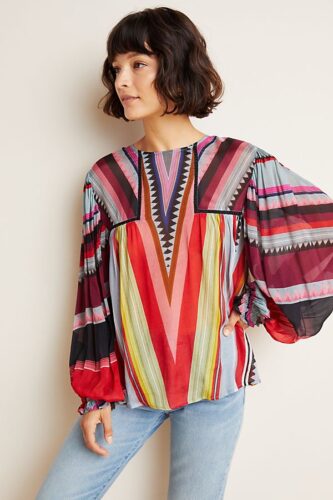 I love this blouse in all its many variations and color patterns. This is a new one for spring and it's normally $128 but they have 25% off tops at Anthropologie for a limited time so it's $96.
3. steve madden rubie silver glitter sneakers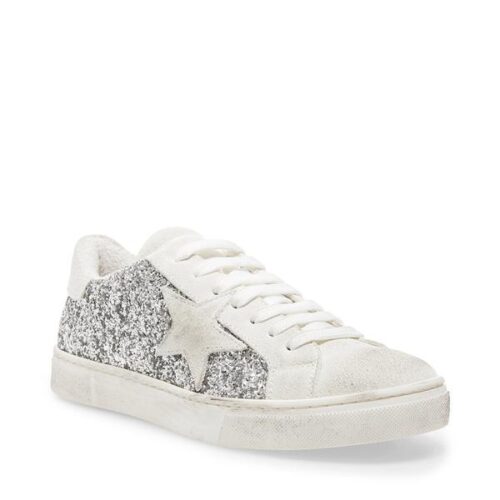 Steve Madden messaged me on Instagram last week and offered to send me some shoes for spring. I chose these and got them on Monday. I cannot stress how darling they are and so comfortable. They are $102.95 which I realize is a little pricey but look at the glitter!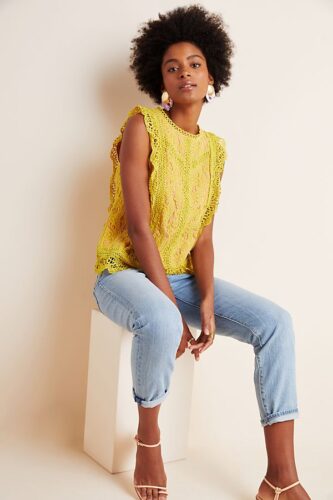 I love this top. It's so pretty and would look great with everything from cut off shorts to being dressed up with a skirt or pants. It's $98 but Anthropologie has 25% off tops for a limited time so it's on sale for $73.50.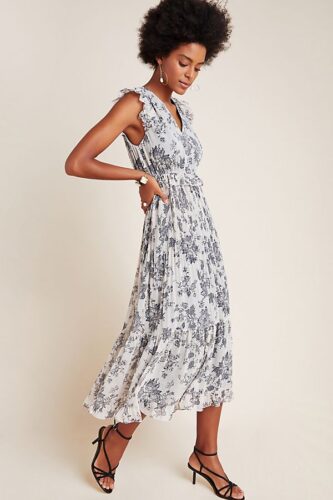 I think this dress is so pretty if you have some occasions coming up this spring or summer. It's $148.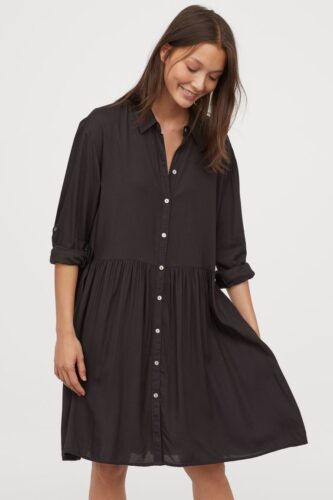 This is just a great basic dress that you could wear with boots or booties now and then sandals or sneakers later. It's $34.99.
It also comes in olive green and dark yellow
7. embroidered tiered maxi dress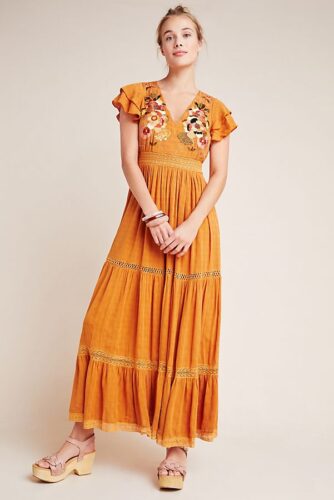 I'll be patiently waiting for this dress to go on sale. I love it so much. It's $168.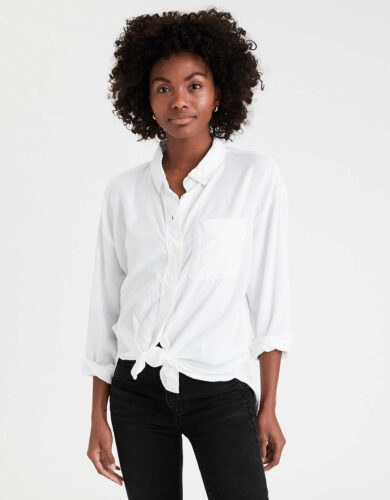 I have a hard time resisting a simple white oxford shirt. You can wear it with shorts or tied up with a long, pretty skirt. It's $44.95.
It also comes in light blue and black.
9. ae long sleeve babydoll top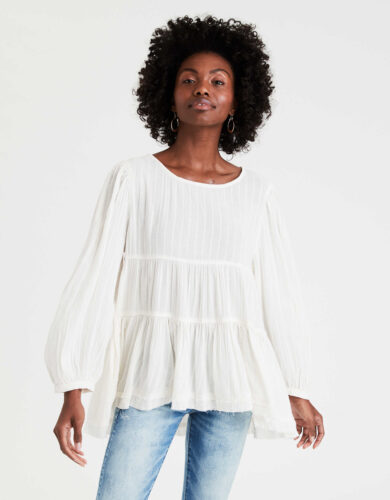 This is a great basic but with a little length. But you could also do a front tuck if you want. It's $44.95.
It also comes in black, blush and olive.
10. aerie sunday soft quarter zip sweatshirt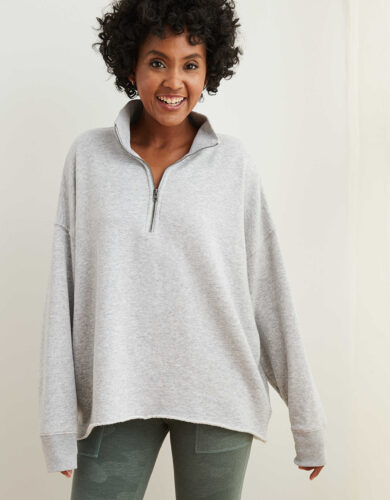 This is the softest, easiest sweatshirt to throw on over workout wear or just to wear with leggings or sweats or even shorts. It's on sale for $37.46 and comes in several color options and a faded camo.
That's it for today.
Have a good Friday.
Copyright secured by Digiprove © 2020