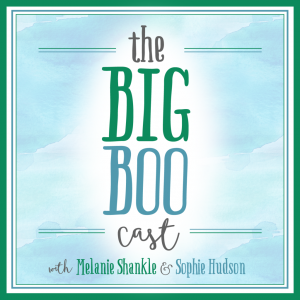 In this episode I'll go ahead and admit my energy level felt a little low. I'm about a week out from releasing a new book and I think that makes me distracted. However, we still managed to cover a lot of important topics, including chicken, what we are watching and reading, and beauty products.
You can click here to listen. Or here. You can even listen right here on the blog.
And if you're on the Facebook, well, we are, too.
We'd love for you to subscribe on iTunes, and we'd be honored if you'd leave us a review.
Show Notes:
– The A&M maroon striped uniform
– A&M Baseball Hype Video (Mel's people are a little after the one-minute mark)
– To All the Boys: P.S. I Still Love You
– The Dearly Beloved by Cara Wall
– Maybe You Should Talk to Someone by Lori Gottlieb
– Ken Burns' Country Music
Best Fiends – we are still obsessed
– On the Bright Side – Melanie's new book that is out next week!
– The Consuela bag that has Sophie smitten
Sponsors:
– Clearly Filtered (promo code BIGBOO for 20% off your order)
– Thrive Causemetics (promo code BIGBOO for 15% off your first order)
– Scentbird (promo code BIGBOO for 30% off your first month)
Copyright secured by Digiprove © 2020