Well.
I don't really have anything to say today except for here are some cute clothes I found this week. We'll call that the bright side.
1. aerie summer desert sweatshirt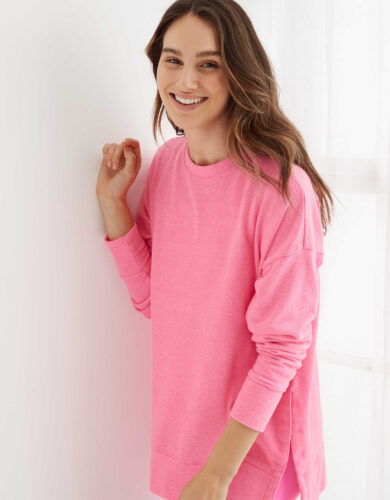 I bought this sweatshirt in white and green last summer and I wear them all the time. They are super lightweight and the perfect layer when you're inside and the A/C is blasting which is how I prefer my A/C.
It comes in a ton of colors and is on sale for $31.46.
2. chunky stretchy stack bracelets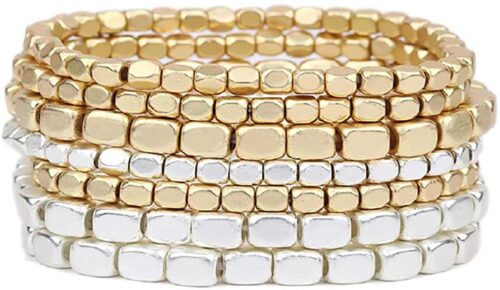 I have a version of these bracelets that I have been wearing all the time (or at least all the time on the days I actually have somewhere to go). They are $27.89 for the set and look great all by themselves, but I love adding them in with my allie+bess bracelets that you can find here. This is my stack after church last Sunday.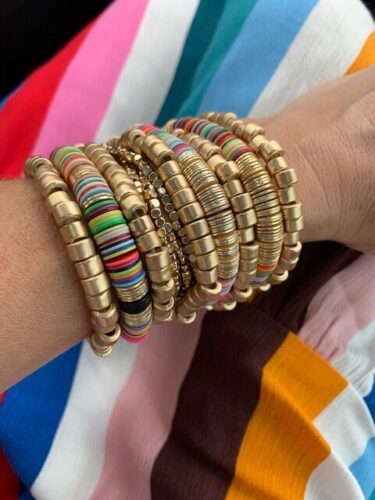 3. universal thread leather ankle strap sandals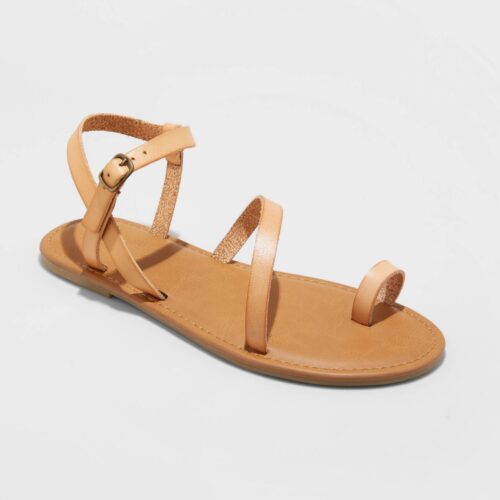 I've been looking for a simple nude, flat sandal because they are so versatile and these are a great deal for just $19.99.
4. aerie cheetah lace cover up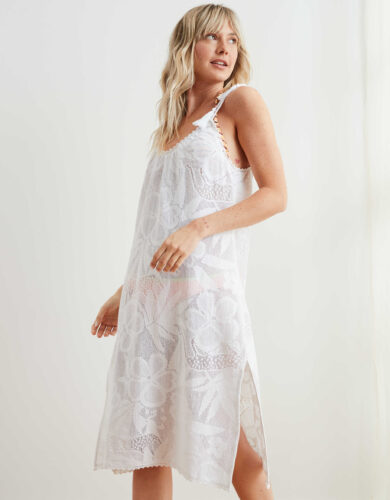 If you're looking for a cute coverup, this one is on sale for $29.96.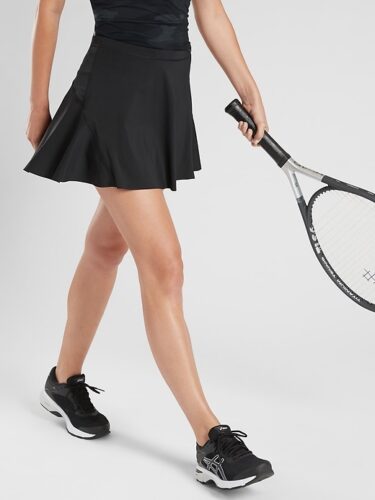 I have never really been an athletic skirt person because I've never been a tennis person, but I keep hearing rave reviews about this one. It has built in shorts underneath with a pocket and I just think it's a cute option instead of athletic shorts.
It's $69 and it comes in several color options and also a 15.5 length if you wanted something a little longer. This one is 13.5.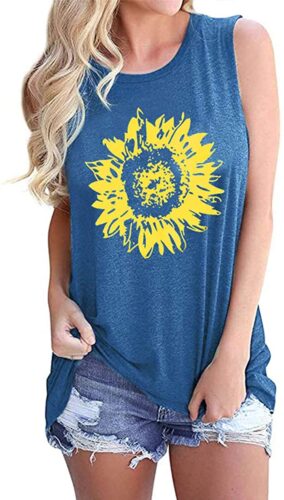 I've added a couple of graphic tank tops to my wardrobe because I've spent so much time walking the neighborhood and/or going to work out. They look equally cute with cut off shorts or a skirt, but I can also wear them to work out with my workout leggings. This one is $17.99.
I also love this have a willie nice day tank because, well, Willie Nelson.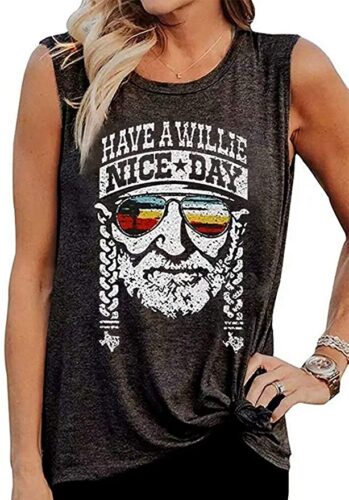 It's $17.99
And if you need something festive for 4th of July, then there's this have a willie nice day American flag tank.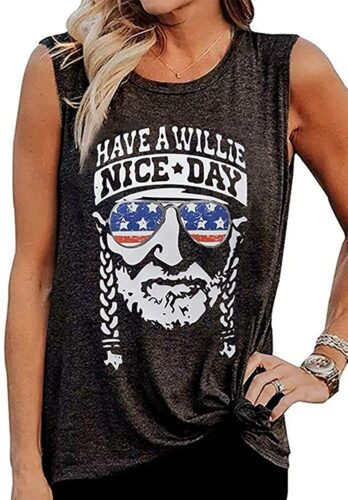 It's $16.99.
7. prettygarden plaid sleeveless dress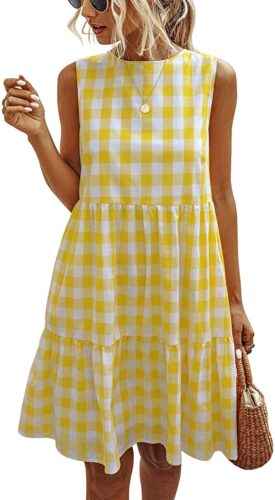 I think this is such a pretty, feminine dress for summer. It's $23.89 and it also comes in other color options.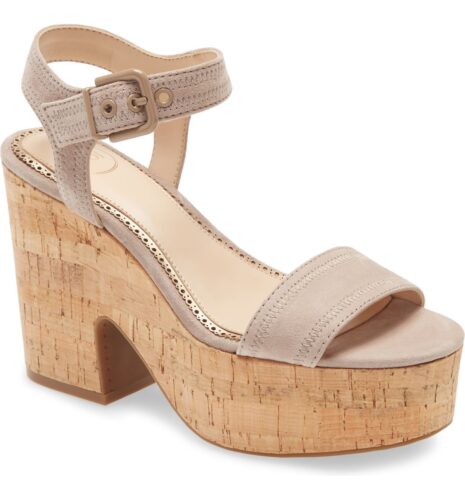 I love a platform sandal because they have such a 70s vibe and are so comfortable to wear.
These are 60% off and on sale for $39.98. They have great reviews and also come in burnt orange for all my Longhorn sisters out there. If we actually get to have a football season this year, then I think these shoes are your reward.
9. xhiliration sleeveless lace detail tiered dress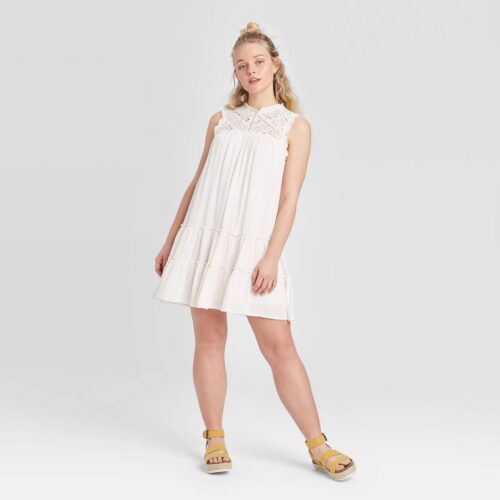 I saw this at Target and it's so pretty in person. It's on sale for $19.99. It's lined so it's not see through and the length is 36 inches so it won't be too short if you're on the taller side.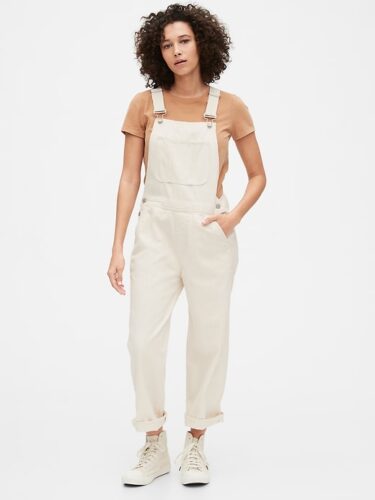 I have denim overalls that I have loved wearing during the quarantine and now I've got my eye on this white pair for summer. I think they are so cute and just an easy thing to wear around and still feel somewhat put together, like a jaunty, fashionable farmer.
That's it for today.
Have a good Friday.
Copyright secured by Digiprove © 2020