I just got home from our high school's first football game of the season. The air was cool, the band marched on the field, the cheerleaders cheered and the football players played.
Then the sun set and the moon came up. And it was red.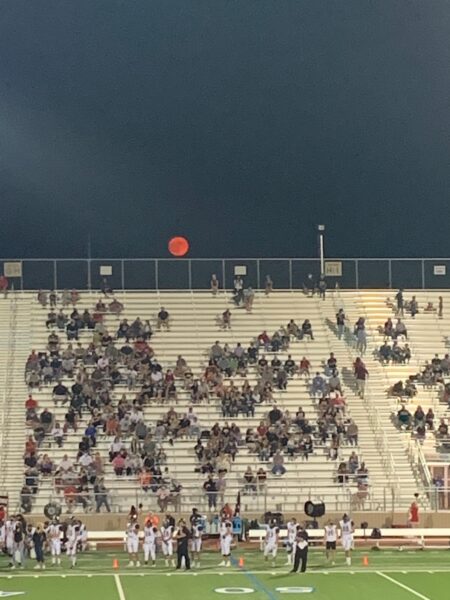 Normally, I would just think "Wow, cool moon!" But because it's 2020, I kind of wondered if it was perhaps a bad omen.
Then I remembered the Aggies play the Crimson Tide this Saturday and realized, yes, that's probably a bad sign of things to come.
On the bright side, here are some cute things I found this week: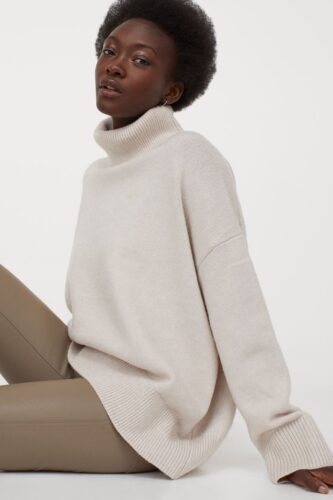 I love sweaters from H&M. They are always soft and not itchy. And this one is just $34.99.
It also comes in gray.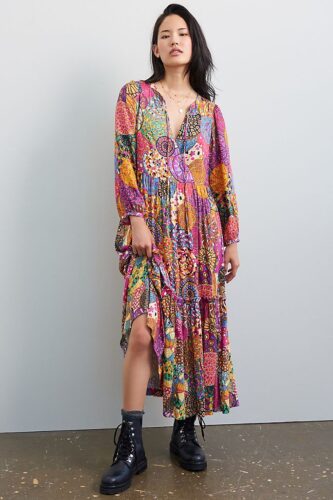 This dress is pricey at $188 but it's one I'll keep an eye on for when it goes on sale. I love all the colors.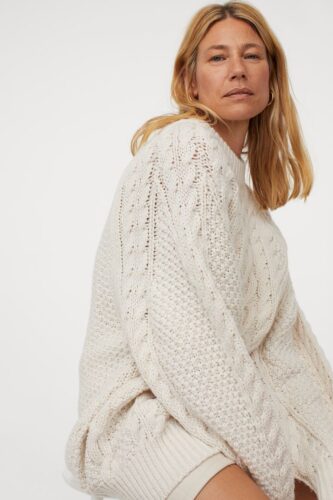 This is another great H&M sweater. I love an ivory cable-knit sweater and I almost bought this one before I remembered I already have at least three in my closet because I buy a new one every year because I forget what I already own.
This one is $39.99 and would be perfect with leggings and boots.
I do own this sweater. It's a great lightweight sweater that I can wear right now and looks great worn out or you can do a half-tuck into jeans.
It's $24.99 and it comes in several colors and plus sizes.
5. j.crew western chambray shirt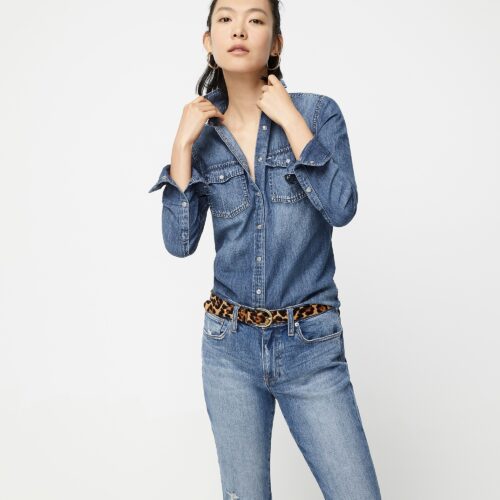 I think a denim shirt is a great basic and everyone should have one in their closet. You can wear all denim, you can wear denim with camo or another print, you can wear this shirt open over a tank or t-shirt or you can wear it buttoned-up. You can tuck it in, wear it out or tie it in a knot.
This one from J.Crew is my personal favorite. It's the perfect washed look, super soft and very flattering on.
It's on sale along with a lot of other things with the code 5DAYS at checkout. It also comes in petite and tall sizes.
6. sole society eavan faux shearling bootie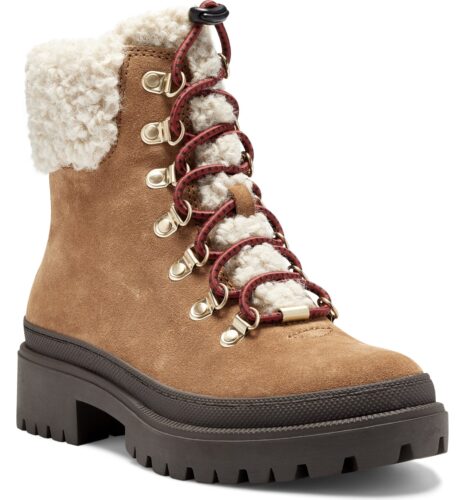 I bought some boots very similar to these last winter and I love them. They would look so cute with the cream cable-knit sweater up above and some leggings or skinny jeans.
They are $119.95 and also come in other colors.
7. topshop animal print chiffon top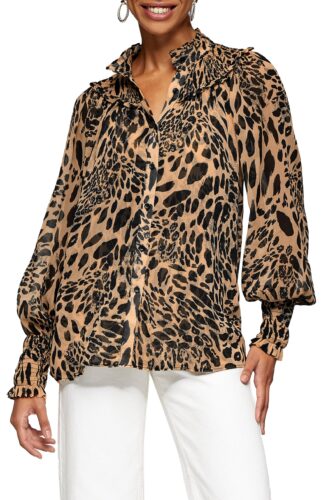 I really love the print and the detail of this top. It would be good for the office or a night out paired with jeans and black booties.
It's $68.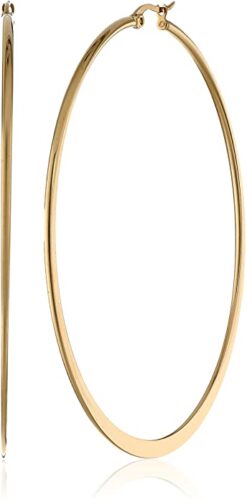 These gold hoops are about the best $10 you could spend on a pair of earrings. I love that they have the clasp so you don't have to mess with earring backs and they are just a great shape and color for everyday wear.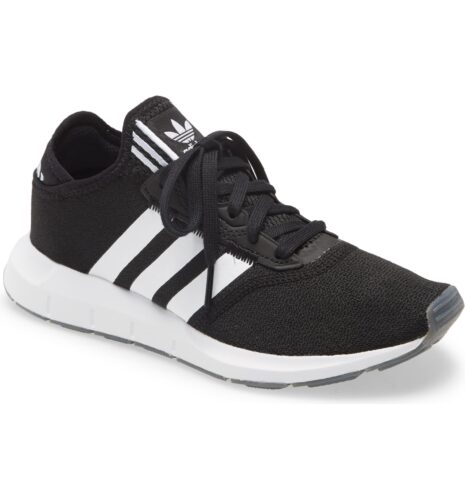 These are still some of my favorite sneakers for when I'm wearing athleisure. They are $85, super comfortable and come in several color options.
10. make your mind up stripe cardigan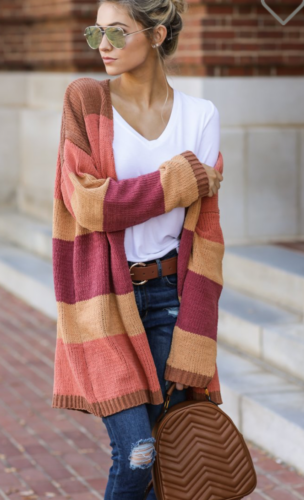 This is the cutest striped cardigan. It's $55.
That's it for today.
Have a good Friday.
And BTHO 'Bama.