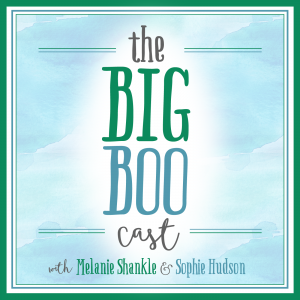 This week we discuss some thoughts on 2020 and you'll see that we recorded this before the election so we had no idea the curveball that would throw our way. It continues to be the gift that keeps giving. Like a bad fruitcake.
Sophie also shares her five favorite things which leads to a discussion about how much we love Somebody Feed Phil.
You can click here to listen. Or here. You can even listen right here on the blog.
And if you're on the Facebook, well, we are, too.
We'd love for you to subscribe on iTunes, and we'd be honored if you'd leave us a review.
Show Notes:
– New Morning Mercies by Paul David Tripp
– Everyday Holy by Melanie Shankle
– Our beloved leather totes from Rural Route 3
– Stars Above Wide Leg Cozy Lounge Pants
– Dolce Vita Huey Suede Chelsea Boots
– Everspring Mandarin Ginger Dishwashing Liquid and Foaming Hand Soap
– Everspring Lemon & Mint Liquid Detergent
– Orolay Thickened Down Jacket
– Somebody Feed Phil season 4 (IT IS A BALM)
Sponsors:
– Hydrant (use promo code BIGBOO for 25% off your first order)
– Magic Spoon (use promo code BIGBOO for free shipping)
– KiwiCo (use promo code BIGBOO for 50% off your first month)
– Thuma (use this link for free shipping on The Bed)
Copyright secured by Digiprove © 2020