Listen. If I had just known to spend more time (or any time) on Reddit.com, I could be a Game Stop millionaire right now. Instead I was on Instagram looking at people's kitchen remodels and buying new drawer organizers that some influencer made me think I needed.
Live and learn.
On the upside, I finally have a general, low-level understanding of the stock market and what it means to buy and short sell stock. This could have really benefited me when I watched Season 3 of Yellowstone.
Anyway, here are some cute things I found this week:
1. treasure & bond crewneck pullover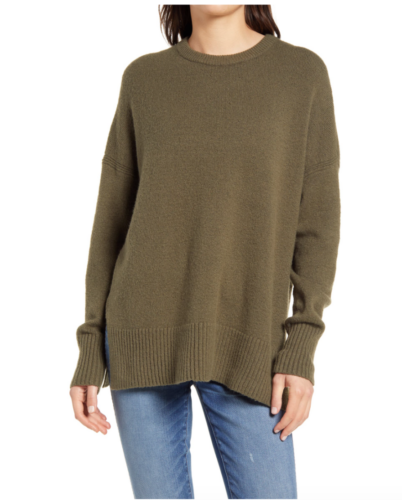 This sweater is currently 50% off and on sale for $34.50-$41.00 depending on the color you choose.
It comes in a bunch of color options and is perfectly oversized and soft.
2. tie dye french terry boyfriend hoodie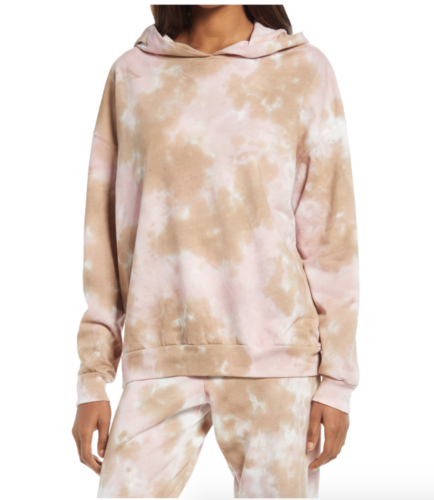 I realize we have perhaps done the whole tie-dyed sweatshirt trend to death, but I really like the colors in this one for spring. It's just so pretty.
It's $45 and it also comes in an ivory/gray combo. I think there are matching pants if you want those, but that feels like a bridge too far for me.
3. madewell striped ballard sweater coat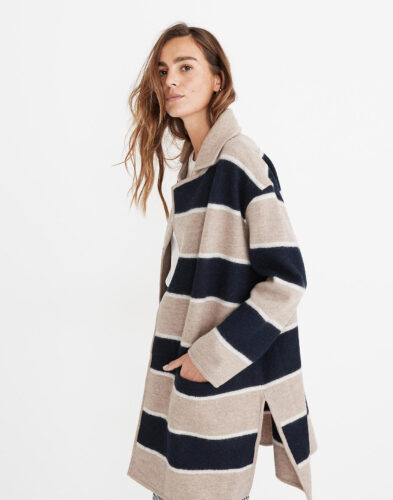 I think this sweater coat is so cute and I'm a sucker for a good stripe.
It's on sale for $129.99 plus an extra 20% off with code WOWIE.
4. flannel oversized ex-boyfriend shirt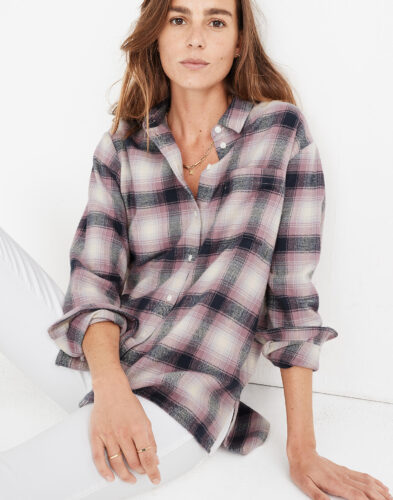 This flannel has the best colors to transition into spring.
It's on sale for $59.99 plus an extra 20% off with code WOWIE.
5. belmore floral sleeve pullover sweater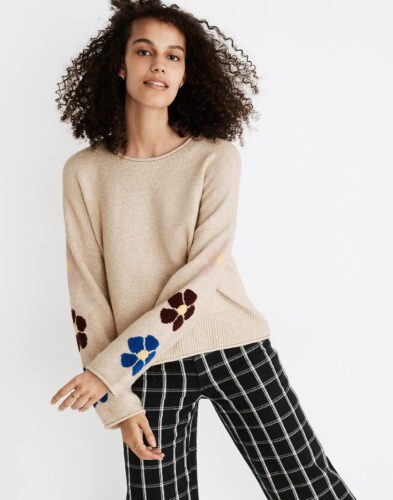 I love these little flowers on the sleeve. It's just a cute detail on an otherwise basic sweater.
It's on sale for $79.99 plus an extra 20% off with code WOWIE.
I had a pair of earrings almost just like these and then we went out to eat Mexican food last Saturday night and somehow I only made it home with one earring on. I blame myself for probably ripping off my mask and thus, accidentally ripping out my earring, as I walked out the restaurant. In my defense, I needed to breathe better after eating a plate of cheese enchiladas.
Anyway, they were my favorite pair of every day earrings so I ordered these as a replacement. They are $13.95 and comes in different sizes. I chose the 30 mm.
7. hunter original short gloss rain boots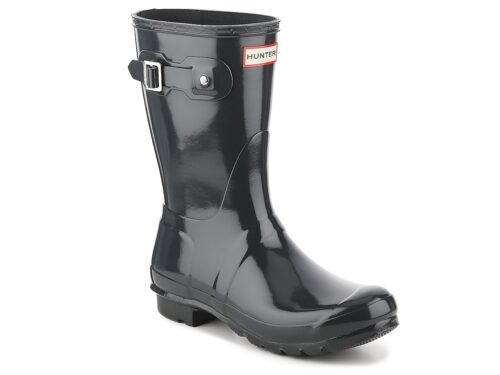 I love this shorter version of Hunter rain boots and they are on sale for $99 plus 25% off.
DSW has an additional 25% off all boots until January 31 with code SOBOOTIFUL at checkout so you may want to look at all the various boot options because they have a plethora of boots and booties.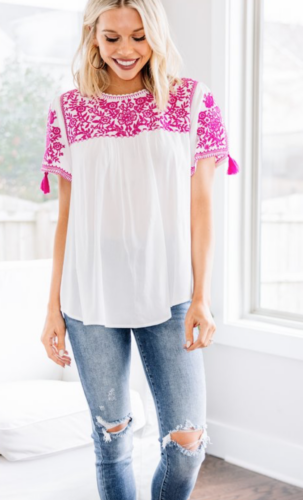 I can't resist an embroidered top for spring and summer and love the magenta and white. This is $44.
9. oversized half-zip french terry pullover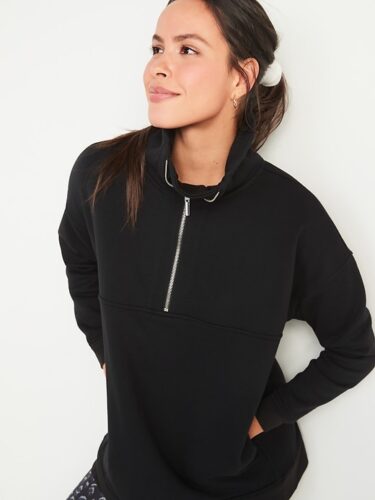 This is a great pullover and it's on sale for $25. I love french terry because it's a great light weight to throw on after working out or when you're just running around.
This comes in several color options.
10. love one another sweatshirt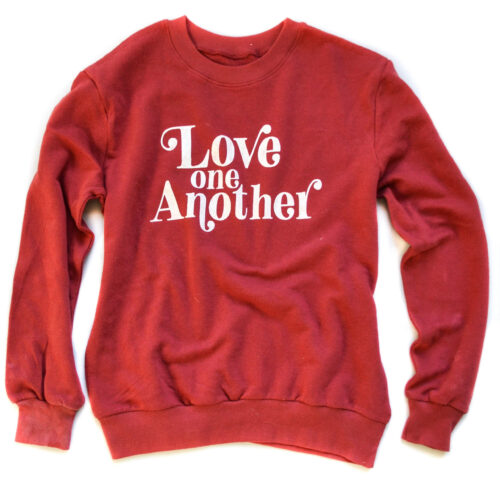 I feel like this is the sweatshirt Wall Street needs right now. Maybe we all need it. It's $48 and perfect for Valentine's Day or every day.
That's it for today.
Have a good Friday.
And if you have any good stock tips, please let me know.
Copyright secured by Digiprove © 2021