Y'all.
I had no idea.
Last Friday I knew that the forecast was calling for freezing temps and wintry precipitation but those things have turned out to be ALL LIES at previous junctures in my life so I kind of went into it with a whole "I'll believe it when I see it" attitude.
And let me tell you, I now believe.
It has truly been a once in a lifetime weather event. We've had temperatures lower than any I remember in my lifetime as a Texas and, not one, but TWO SNOW DAYS in one week. When Perry woke up me up Thursday morning to let me know it was snowing, I jumped out of bed because I didn't want to miss it. Little did I know it would actually snow the whole entire day non-stop.
But on a serious note, it's been a hard week for my beloved Texas. There are many ways to help and places to donate if you feel so inclined. My friend Erin Moon has a great highlight on her Instagram here that has a lot of different ways you can help those in need.
Anyway, here are some cute things I found this week. My fashion advice at this juncture should be taken with a large grain of salt considering I've spent most of this week alternating between pajama pants, old fleeces and two pairs of leggings.
1. delphine ruffled eyelet top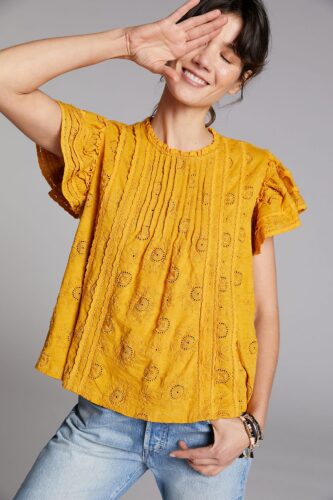 Anthropologie has a bunch of their spring tops on sale right now. I love this one in particular. It's so pretty without being overly frilly.
It's normally $98 but on sale for $78.40 for a limited time and also comes in white.
2. zesica turtleneck batwing sleeve sweater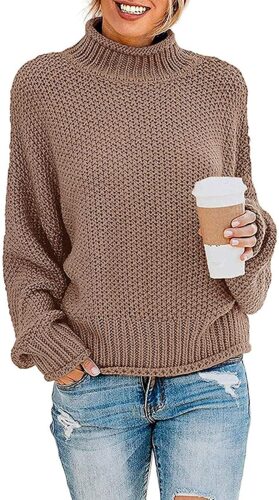 This Amazon sweater is truly great. It's super soft and so easy to just throw on with jeans or sweatpants or leggings.
It's $29.99 and it comes in a bunch of different colors.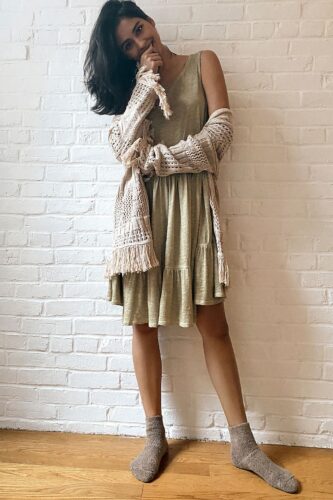 This seems like it good be a dress for summer that's a sweatpant equivalent. It's $88 and comes in several color options.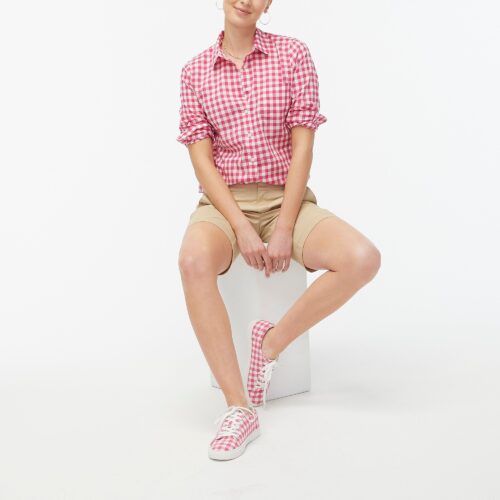 I love a gingham button up for the spring and summer. They are perfect with everything from shorts to jeans to a cute skirt.
This one is on sale for $34.50. It also comes in navy.
5. free people take a spin tunic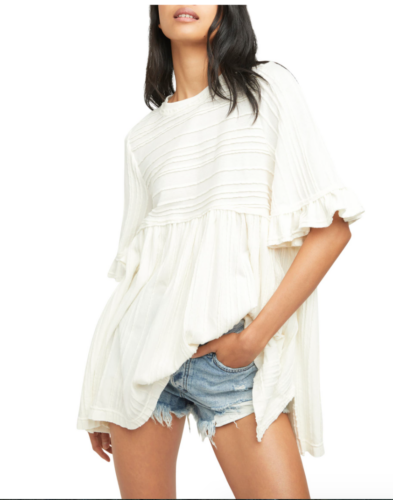 I cannot resist a Free People tunic and this one is really good. It's $108 and it also comes in a maroon color that I feel like I might need for Aggie sporting events in my future.
6. nanette lepore pleated sleeveless dress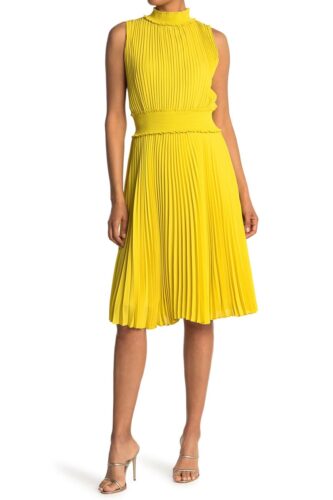 Nordstrom Rack has some really great dresses on sale right now and this one caught my eye. I feel like it has real potential.
It's on sale for $44.97 and it also comes in navy.
7. free people cyprus ave overalls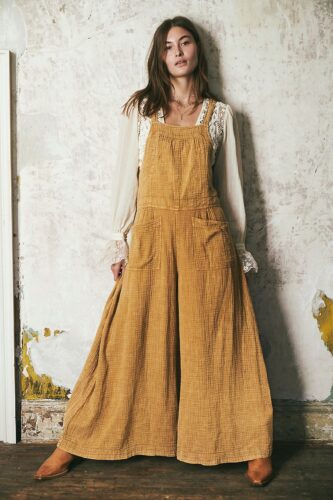 These are my favorite thing of the week. I feel like I need to own them. A wide legged overall? YES PLEASE.
They are $128 and come in several color options.
8. pilcro norah pintucked blouse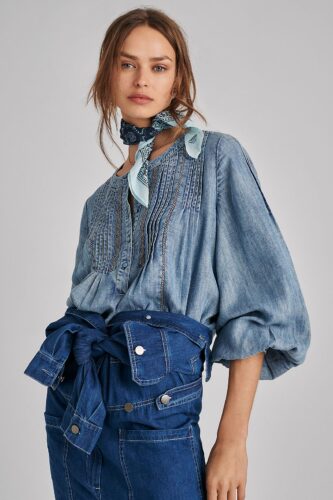 Anthropologie has a simple chambray button up on sale right now if you prefer that, but I really love this pintucked blouse version. It's just a little bit dressier and kind of different from the norm.
It's on sale for $68.60 for a limited time.
9. maeve rachael floral buttondown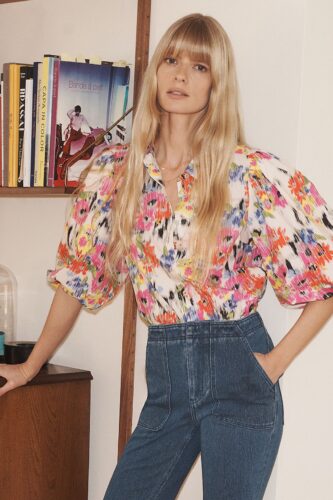 I realize these sleeves seem large, but this is the trend. And I think this top could be so cute with some wide-legged crop jeans and wedges.
It's on sale for $68.60.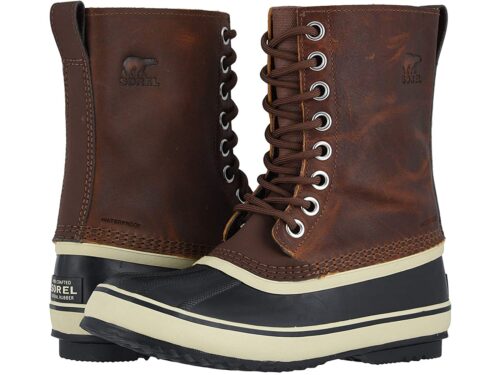 Perry bought me these boots for Christmas years ago even though they seemed kind of wintery for a girl who lives in South Texas. I kept them because Caroline plays soccer on a lot of cold and wet days, but they have really earned their stripes this past week. I cannot tell you how warm and dry my feet have been no matter how many walks we've taken. They are solid gold and on sale for $127.50.
That's it for this week.
Have a good Friday.
Also, it's supposed to be in the 70s here by next week. I'll take it.