Well we're not even halfway through June and I'm already over the summer heat. And it's actually not so much the heat as it is that it feels like I'm being suffocated in a warm, wet blanket covered in mosquitoes every time I walk outside.
No thank you.
The good news is you can shop online in the air-conditioning.
Here are some cute things I found this week.
1. Zelma royal blue midi dress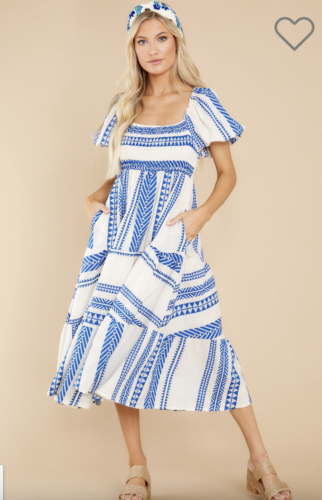 I think this is the cutest little dress if you're in the market for such. It's $205.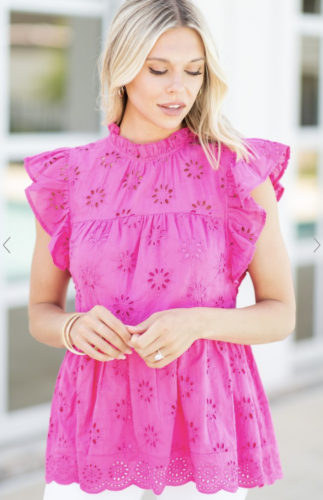 Love this pink eyelet top. Super cute with white jeans or shorts.
It's $46 and it also comes in white.
3. know you well relaxed fit top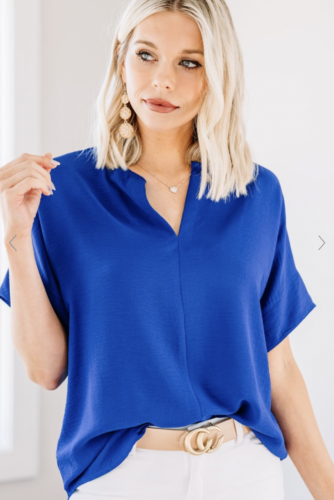 This is just a great basic top that can be dressed up or down. It comes in a ton of color options and is just $26.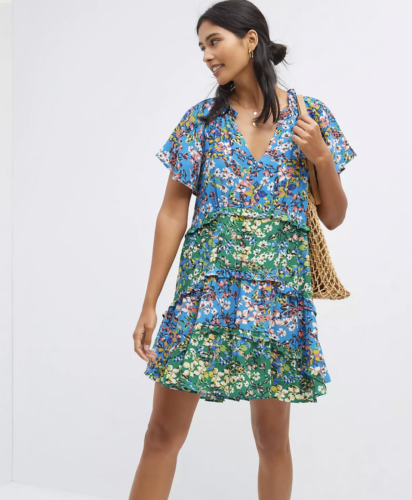 I love this little dress from Anthropologie. Perfect summer dress and it comes in a bunch of color options.
It's $138.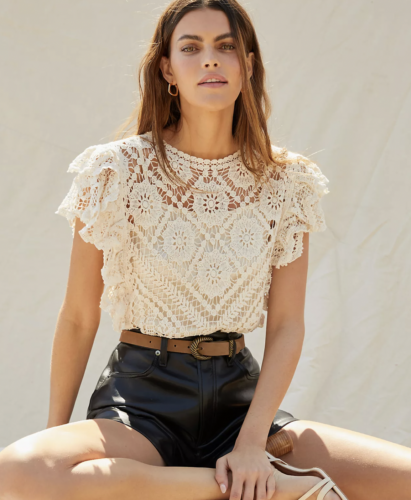 This is such a pretty top and could easily transition to fall.
It's $98.
6. Maeve embroidered peasant blouse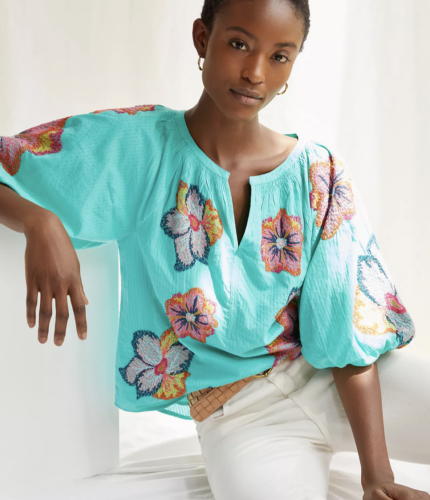 This is just summer in a top. Love this turquoise color.
It's $148.
7. right place right time mid rise distressed denim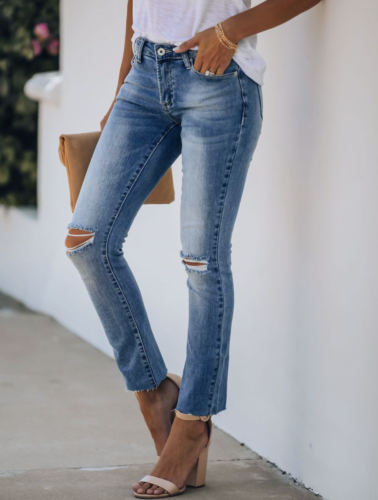 I bought these jeans on a whim because I needed a jean that wasn't a skinny jean so I could be trendy like the kids. These are so much more than anything I expected. They fit like a dream, super comfortable, just the right amount of stretch without bagging out at the knees and a great wash.
They are $52.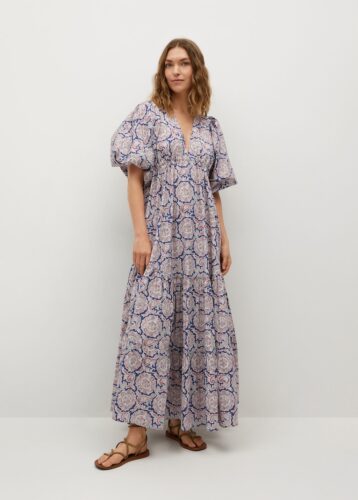 I love this dress so much that it's worth figuring out the bra situation. It's on sale for $139.99.
9. caftan dress/swimsuit coverup

This is such a cute coverup option or even just a great summer dress option. It fully fits into my summer is a time for caftans theme. It's $26.99.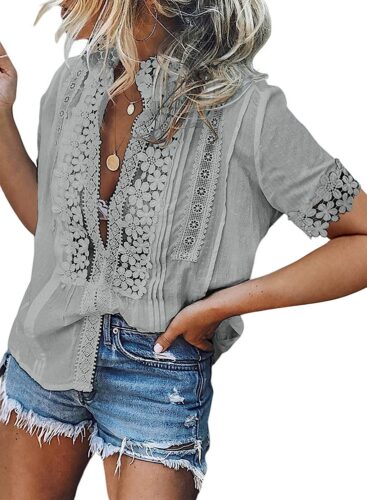 This is a great little top from Amazon and it comes in several different color and style options. I'm partial to the one pictured, but there are several to choose from. It's $23.89.
That's it for today.
Have a Good Friday.
Copyright secured by Digiprove © 2021