We've reached the time of year where all I do is complain about the heat. I'm not sure why I do this since I've lived in Texas my entire life and I know it's hot. It's hot every year. This is what Texas does. It tries to kill you in the summer.
Yet I still need to talk about it.
I also will admit I'm over summer clothing. I'm done with it. I'm looking ahead to fall and dreaming of the day I will be able to wear a sweater and so that is my current clothing search pattern.
Here are a few things I found this week.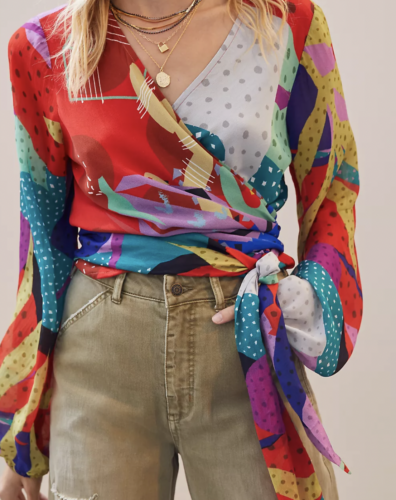 I think this is so gorgeous. I love the colors and tops like this are the advantage of high waisted jeans being back in style. This is $110.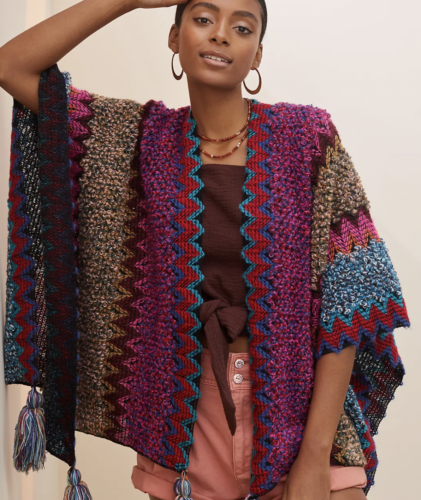 I realize it's hard to think about a knit kimono right now, but this is so pretty. It's $98.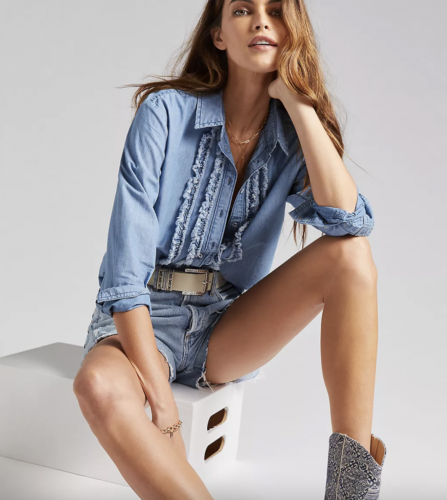 Sophie introduced me to this top and I love it. It's a great take on a traditional denim shirt but just as versatile.
It's $98. It also comes in white which I think is equally great.
4. faux leather bomber jacket with removable hood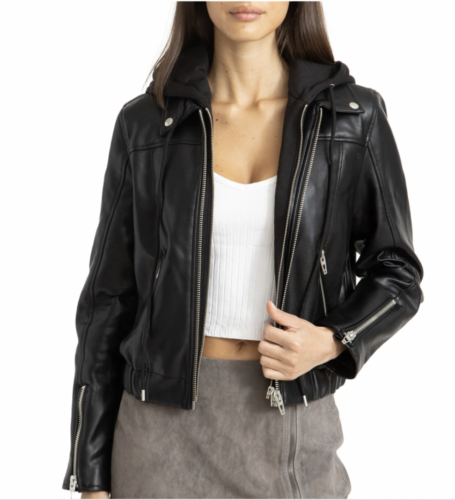 I have an older version of this jacket and I love it. It's super comfortable and I love that the removable hood gives it a casual vibe if you want it.
It's on sale for $54.90. I cannot overstate what a great jacket it is.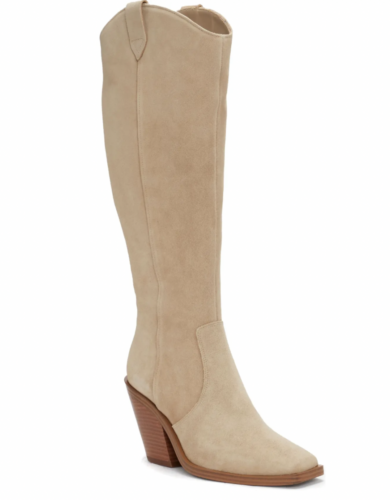 I love these boots so much and they are still in stock. They're on sale for $149.90.
I love the western-ish look with a fairly reasonable heel. They also come in brown and black.
6. leave it all behind taupe white sweater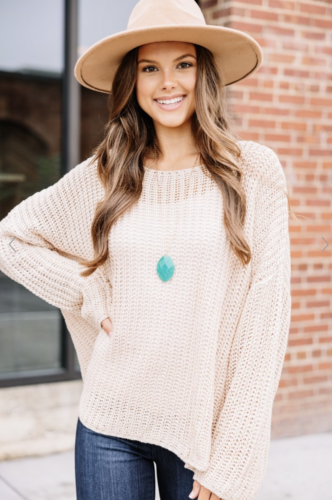 This is a great transition to fall sweater because it's lightweight yet still a sweater. It would be cute with everything from leggings to flare jeans.
It's $46.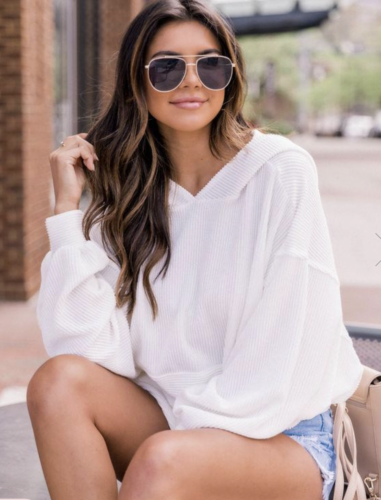 This hoodie stopped me in my tracks. I love the ribbed material and the dolman sleeves. It's an elevated athleisure look and I love it.
It's $46 and comes in a bunch of colors.
8. universal thread long sleeve tie front dress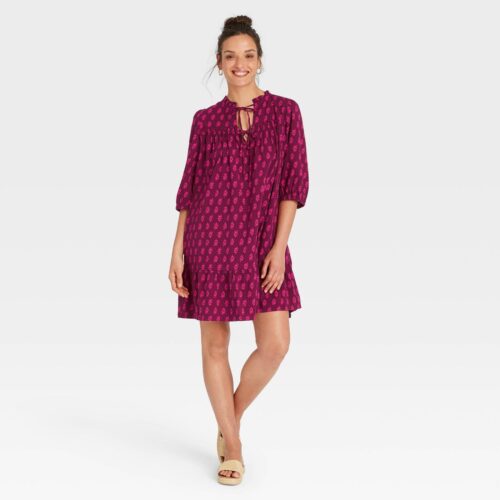 Target is starting to get fall things in stock (hallelujah) and this dress is one of those things. I think this would be so cute with boots or booties.
It's $27.99 and also comes in a white floral.
9. knox rose long sleeve baby doll dress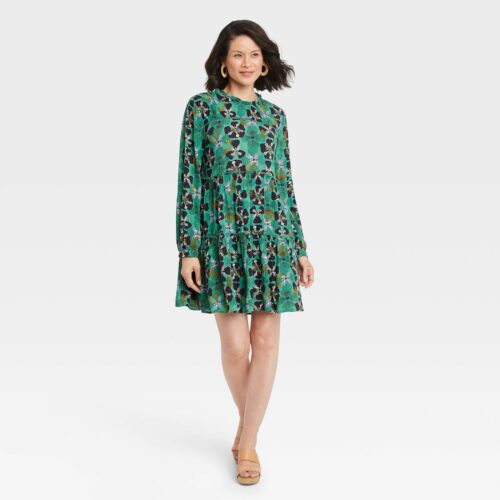 I love this dress. This green is so pretty and it's another one that you could wear with sneakers now and boots or booties later.
It's $29.99.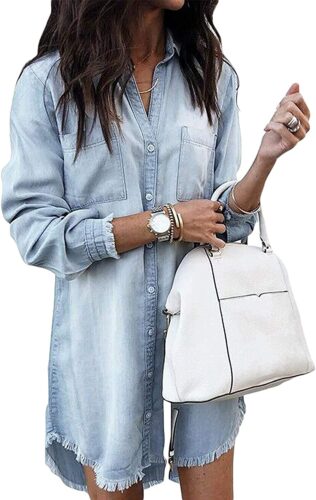 Something about fall makes me want a lot of denim. I really like this denim shirt dress and think it could be so cute with boots for fall.
It's $31.99. It also comes in olive green and black.
That's it for today.
Have a good Friday.
Copyright secured by Digiprove © 2021