Yes. So this weekend is basically a repeat of last weekend for me. I'm headed back to College Station except this time I am going without the misplaced optimism I had last weekend about football because, well, we're playing Alabama.
Maybe you've heard of them. They are very good at the American football.
But we always manage to have a good time no matter what happens on the field so I'm excited about the trip and looking forward to making some new memories. I mean last week a lady sitting next to me offered me homemade fudge at halftime and that's the kind of stuff you can't really plan for.
Anyway, here are some cute things I found this week. Now if only the Texas weather would cooperate.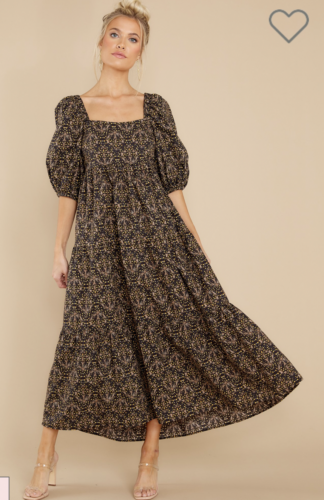 This is such a pretty fall dress. Love the cut and the color.
It's $129.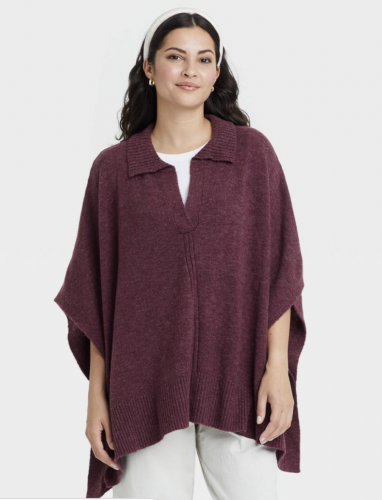 I ran in Target the other day in an attempt to buy Perry some white cheddar jalapeño Cheetos because they're the only local store that carries them. Except they were totally out. And now you can't find the Cheetos anywhere, even on the internet. It's a real crisis.
However, I did happen to see this burgundy pullover and it is so soft and so cute on. Perfect for Aggie events if the temperatures ever decide to cooperate and its one size fits most. It would actually make a great Christmas gift because the sizing is easy.
It's $25 and it comes in other colors.
3. Erika boots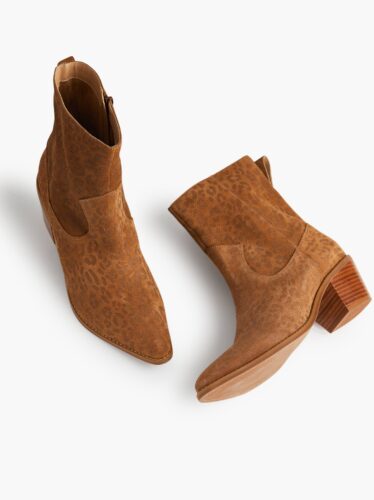 I love these Able booties. They have this very subtle leopard pattern but are still totally neutral and the heel is the perfect height for all day wear.
They are $120 but 20% off with code BIGMAMA20 at checkout.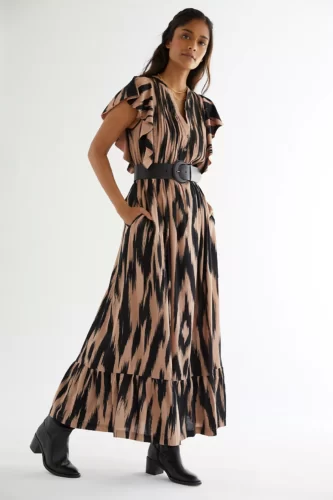 Maeve continues to make my favorite dresses from Anthropologie. I really love this one for fall.
It's $160 and it comes in other color patterns.
5. sleek twist front tunic blouse
I love a tunic blouse and this one is so pretty and unique. It's $98.
6. twist of fate cream aztec cardigan
The aztec prints are a very big trend right now and this sweater looks so cozy and soft. Plus, it's just a great neutral.
It's $52.
7. distracted by you wrap tie cardigan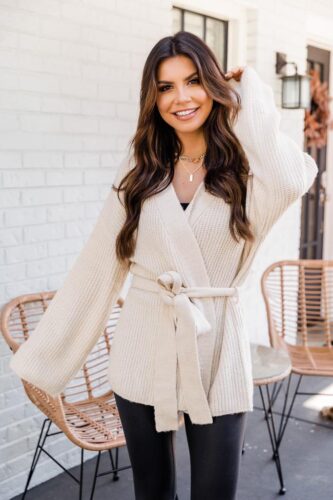 This wrap tie cardigan is so pretty and could easily be dressed up with jeans and booties or just worn over athleisure when you're out running errands.
It's $48. It also comes in rust or black.
8. hey nuts hawthorn athletic high waisted leggings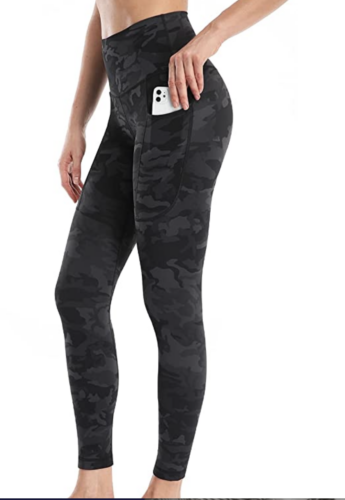 I have long sworn by the colorful koala leggings on Amazon and they are still very, very good. But I think these might be my new favorites. They are so buttery soft and honestly feel better than my much pricier Lulu leggings. I wore them to workout on Monday and immediately came home and ordered another pair. I wear a small and am normally a 4-6.
They are $29.99 and come in several colors and some patterns.
9. on your own hunter green plaid top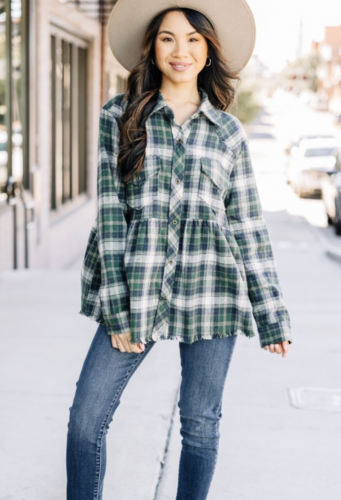 This is the cutest fall top. I love the cut and I love the plaid.
It's $50. It also comes in a burgundy and rust plaid.
10. oversized vintage tunic sweatshirt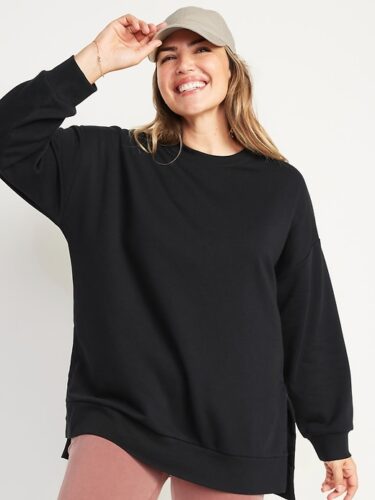 I bought this sweatshirt last year and will buy another one this year. It's a great lightweight sweatshirt that's a great length for leggings and just easy to wear all day long.
It's $35 and comes in other colors.
That's it for today.
Have a good Friday.
BTHO Bama.
Copyright secured by Digiprove © 2021