I have no idea how we are almost to Thanksgiving but here we are. And, according to Instagram, I'm horribly behind because I still have dead mums on my front porch and haven't even thought about decorating for Christmas yet. I'm more worried about getting my grocery list for Thanksgiving together.
If you've read my blog for any amount of time then you know this is the time of year I go on my search for ladyfingers to make chocolate ice box pudding. A Shankle Thanksgiving cannot happen without it. So here's hoping Central Market comes through for me.
I also have to tell you that I do have a package in the freezer just in case but they've been there since last Thanksgiving and I worry about their freshness and the fact that they may be a little smashed. I also need to order groceries that include Caroline's favorite snacks and stuff since she'll be home for almost a week and our pantry is a little lacking in Takis and chocolate. Anyway, this is the kind of thing I need to focus on before I can think about Christmas.
Here are some cute things I found this week.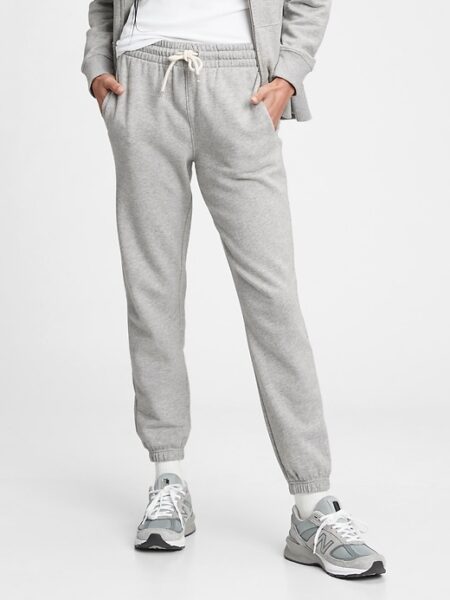 I ran in Gap this week for the first time in forever. I'm not even sure why I went except that I'm finishing up a writing project and finding ways to procrastinate. But I was glad I did because I saw these vintage soft joggers and love them. They are like the sweatpants of my youth. Super soft, not too heavy and so comfortable. I don't know that I would wear them out of the house as a "cute" jogger, but I will wear the heck out of them at home.
They are on sale for $25. They come in a ton of color options. I got a small and am usually a 4-6 in pants.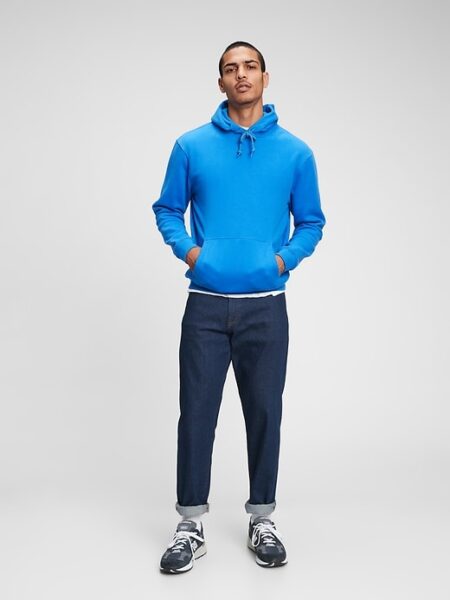 Why is there a picture of a man on Fashion Friday? I'm glad you asked.
While I was in Gap, I glanced over at the men's section and saw these hoodies hanging along the wall. I made my way over there and they are the softest, coziest hoodie I may have ever tried. They also come in a bunch of great colors and are perfectly oversized.
They are on sale for $25 today. I bought the medium because I wanted it a little bigger and to wear with leggings.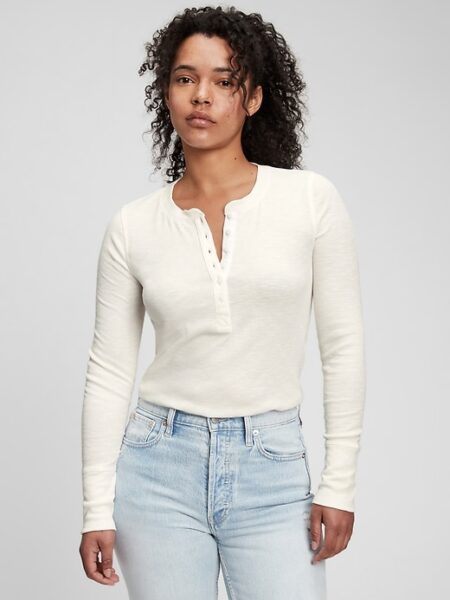 And yet one more Gap purchase. These henley t-shirts are the perfect weight for wearing alone or layering under a sweater coat. And the white isn't see through which is a huge plus. I've already worn mine twice this week.
They come in a bunch of colors and are $39.95 but 40% off with code GOSHOP today.
4. lynsie top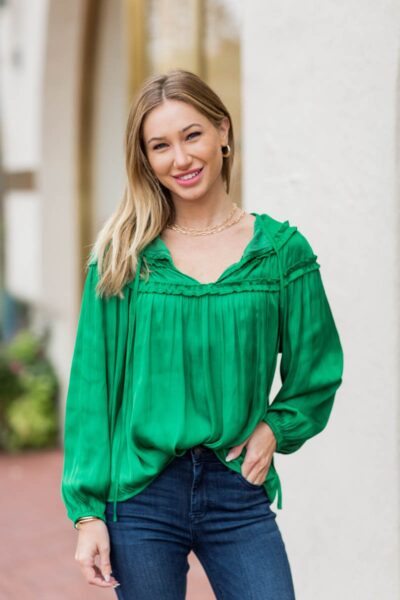 I love this Kelly green color. This is a great top for the holidays and so easy to dress up or down.
It's $68.
5. Eliza j sequin wrap front long sleeve jumpsuit
Is a sequin jumpsuit a lot of look? It is. But do I love this? Yes. I actually ordered it because I just wanted to try it and it is an amazing piece. It has just a little bit of stretch and is super flattering on. I'm not keeping it because my life doesn't really have an occasion right now for a sequin jumpsuit but it's great if you need a really festive look for Christmas or New Year's Eve.
It's $198. I ordered the 6 and would definitely recommend sizing up if you're in between sizes.
6. Adidas ultra boost running shoes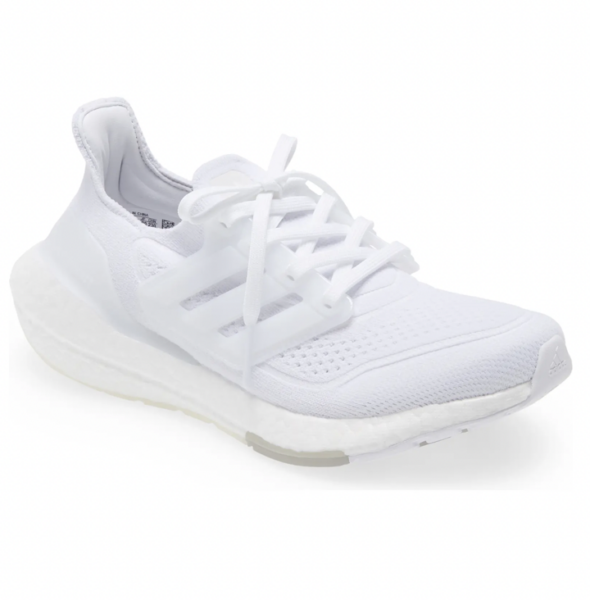 Adidas Ultraboost continue to be my favorite workout shoes. They are comfortable and wear so well.
They are currently on sale for $135.
7. reach your potential wine red floral dress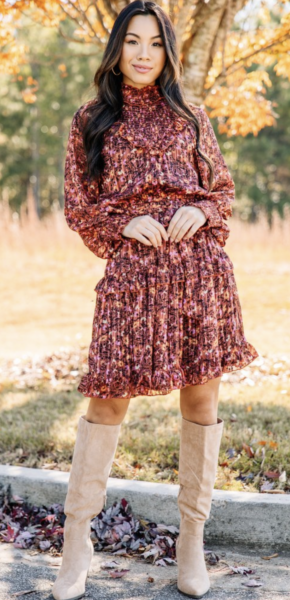 This is such a pretty dress for the holidays and it looks great with tall boots.
It's $68.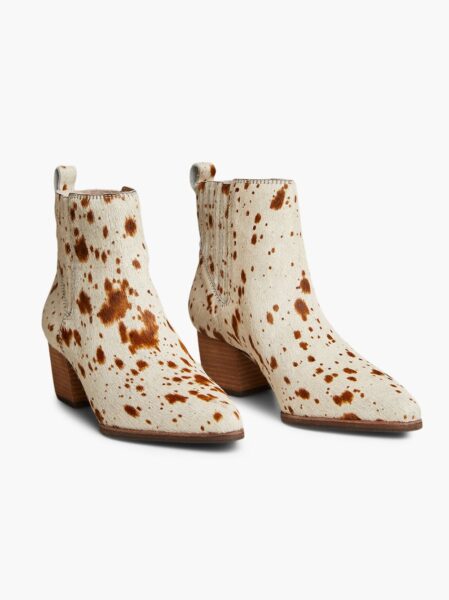 My Erika boots from Able have been a favorite of mine this fall and now they have these Eliza boots in this pony hair calf. I'm in love.
These are $145 but you can get 25% off with my code MELANIEBF25
9. rudolph soda shop swing skirt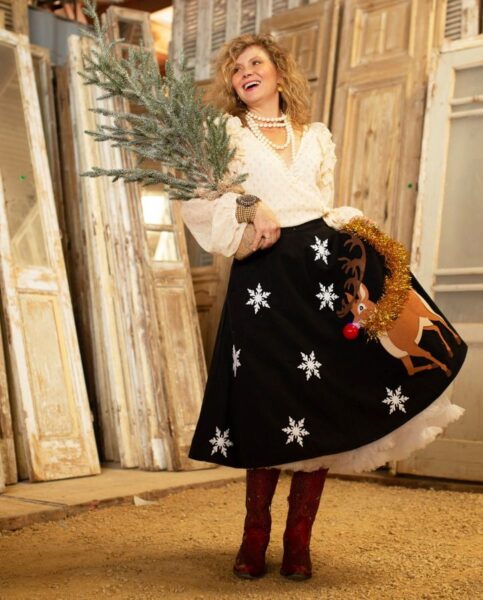 The Junk Gypsies had an online virtual market the other night and have some of the cutest holiday outfits and home decor. This skirt totally reminds me of that episode of Designing Women when Bernice literally wore a Christmas tree skirt, but I love it. I just had to show it to you because it would be so fun if you had a Christmas party to go to that requires a funky skirt with a light up Rudolph on it.
It's $98.
10. sanctuary v-neck teddy sweater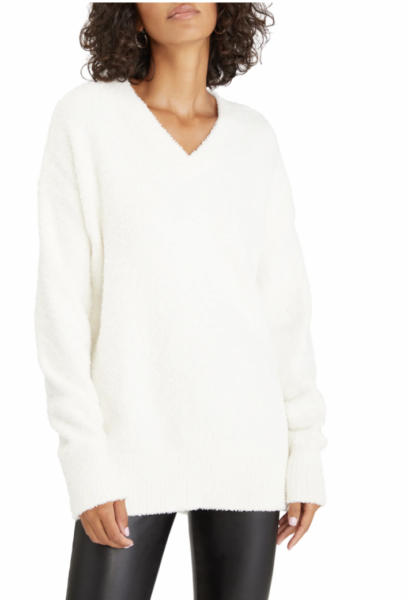 This sweater looks so soft and it's a great length. I also love a v-neck.
It's on sale for $46 and comes in several colors. I think it could also make a great Christmas gift.
That's it for today.
I'll go ahead and wish you a Happy Thanksgiving.
And BTHO Prairie View.
Copyright secured by Digiprove © 2021