We had a big winter storm here yesterday. School was cancelled and everything. You know what happened?
It got down to 36 degrees and there were four drops of sleet.
Obviously it's a wonder any of us made it through.
I realize that after the legitimate winter storm of 2021 that maybe we're all a little afraid of the possibility of a real winter event, but DEAR TEXAS, REMEMBER THE ALAMO. We are better than this.
Anyway, here are some cute things I found this week with the disclaimer that this is my least favorite time of year to shop because what season are we shopping for? Late winter? Early spring? Summer? I don't know.
1. cozy karma asym sweatshirt dress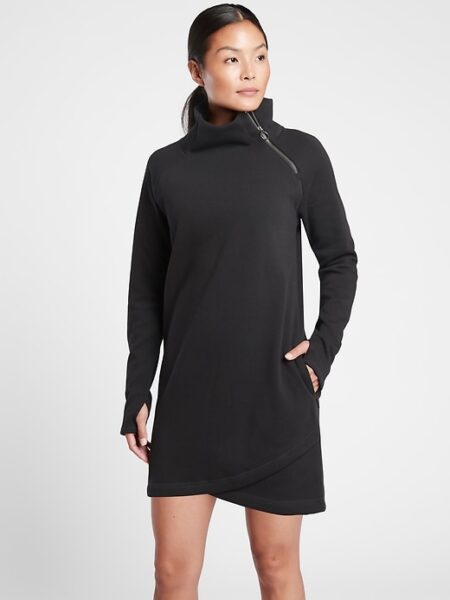 Athleta has 20% off site wide right now and so it's a good time to load up on some new athleisure. I really love this sweatshirt dress. You could wear it with sneakers or boots. You could wear it with leggings or bare legs.
It comes in several colors and is $128 but 20% off site wide at Athleta until January 23 with no code needed. The length is 35 inches.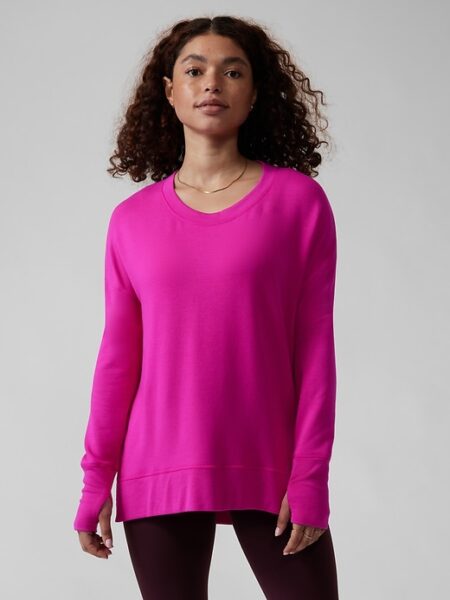 This is my beloved sweatshirt that Sophie told me about and Caroline bought me for Christmas. I am now about to own it in this fuchsia color because it's $79 but 20% off site wide at Athleta until January 23.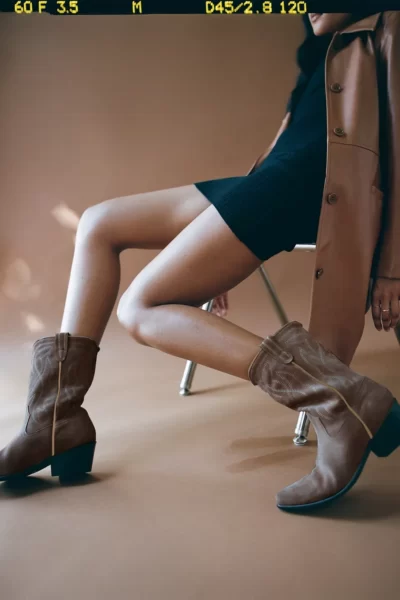 The western look is a whole trend right now and there are so many cute western-ish boots out there. I really like these and they are just $99.
4. nike air max pre-day sneakers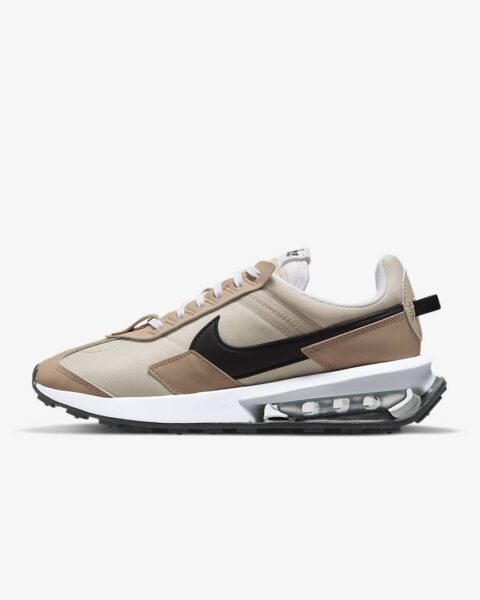 The older I get the more I think I could have a whole collection of various sneakers that I just alternate depending on my mood and/or outfit of the day. I really love these.
They come in other colors, but I love this neutral. They are $130.
5. striped button-front sweatshirt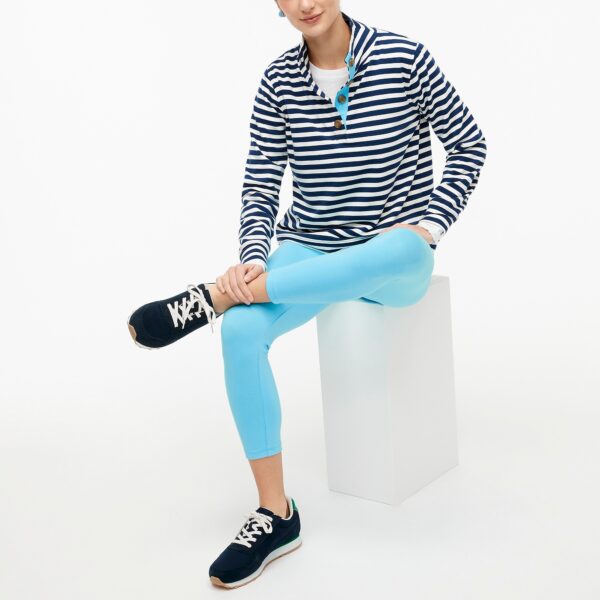 I think this is cute as a button. Love the bright detail on the placket.
It's on sale for $52. It also comes in a pink stripe.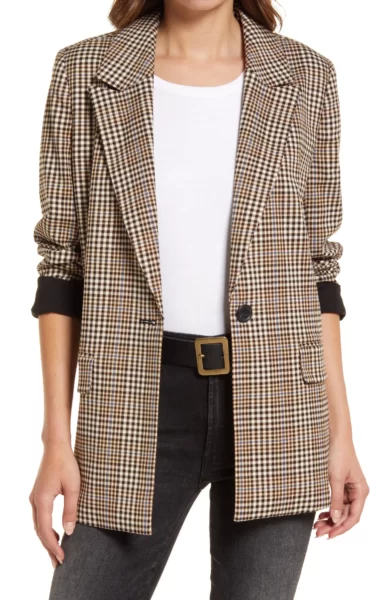 I love a blazer and a plaid blazer is even better. I'd wear it exactly like this model is wearing it. Or you could add a graphic tee underneath.
It's $99.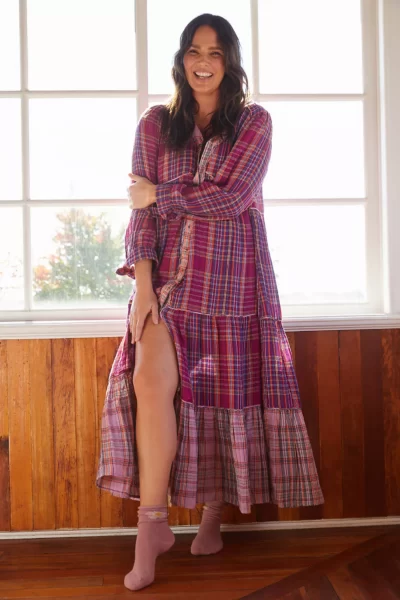 This is currently on sale for $105 and I don't know that it's an actual dress because it may be slightly sheer. But I do think it would look cute open over all white for spring.
8. kut from the kloth Gidget denim shorts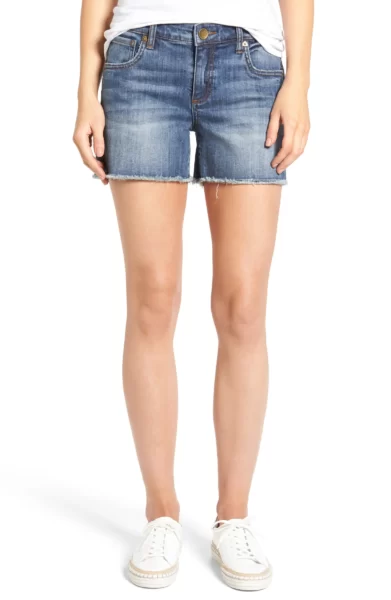 Listen. My legs don't want to think about shorts anymore than yours do. But I bought a version of these last year and they are so good and they sold out so fast. They have a little bit of stretch and a four inch inseam which is a kinder, gentler inseam if you're over thirty-five.
They are $59.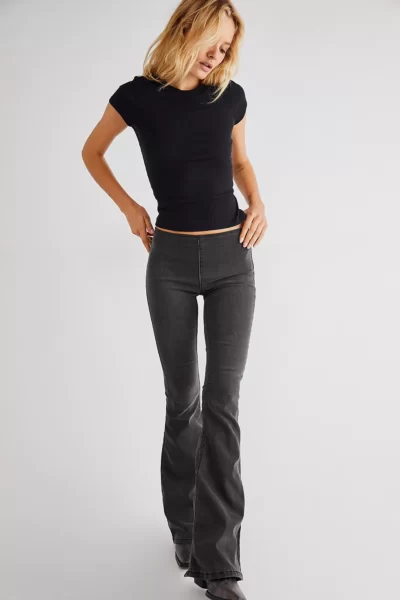 These are seriously some of my all time favorites. I bought them years ago and still love them. They fit like a dream and come in a ton of color options and are just $78.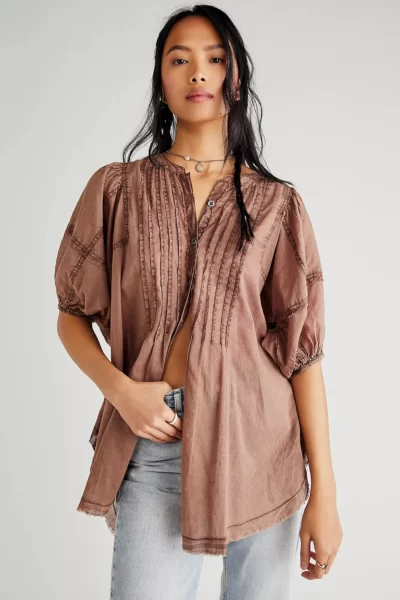 I realize this tunic is a little pricey, but it's so cute and so versatile. You could totally wear it with the denim shorts or the penny flare jeans. It also comes in white.
It's $128.
That's all for today.
Have a good Friday and stay warm.
Copyright secured by Digiprove © 2022