Get ready, friends. It's a long holiday weekend. Happy 4th of July to you!
And nothing really says America like good old fashioned capitalism in the form of a lot of great stuff being on sale. God bless America.
Here are some things I found this week:
1. oversized striped boyfriend shirt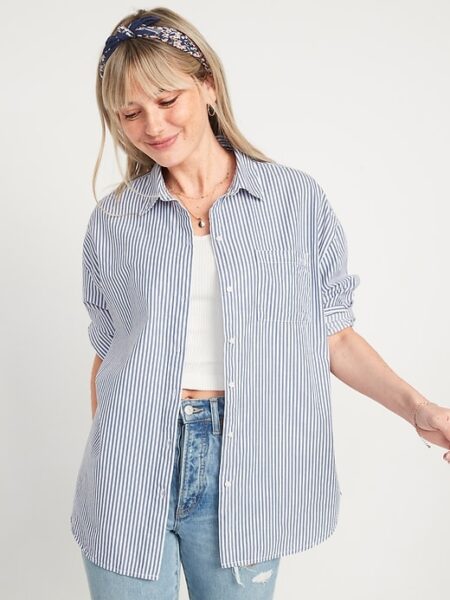 I am really in love with a long sleeve, oversized button down shirt right now. You can wear it over a tank with cut-offs, you can wear it buttoned up with jeans or shorts, or you can wear it as a swimsuit coverup.
This one is $39.99 but an extra 25% off at checkout right now.
2. marc fisher odilia platform sandal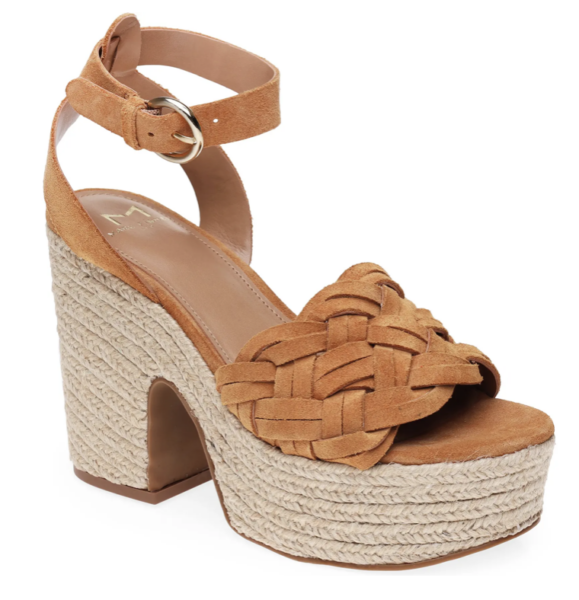 I wanted to order these shoes in the spring when I first saw them, but I'm glad I waited because they are now on sale. They were originally $160 but on sale for $96 in a couple of colors and under $60 in a few others.
3. vince camuto ruffle sleeve split neck blouse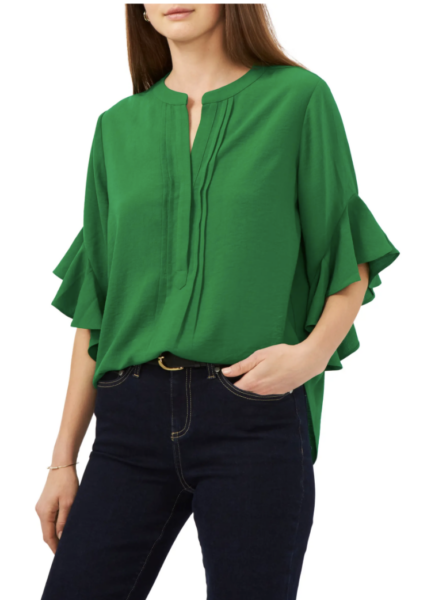 This is such a pretty top that you can dress up or down and it's on sale for $47.40.
It comes in a bunch of other colors but I love this green.
4. boden easy t-shirt midi dress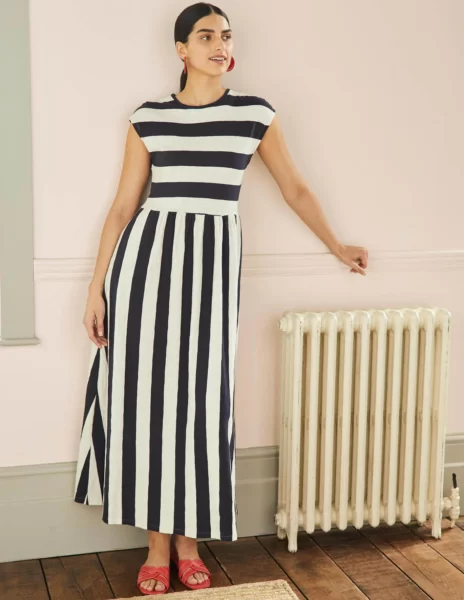 Boden has a ton of stuff on sale right now and I think this striped dress is so cute. It's a good almost year-round piece and it's on sale for $66.
It does come in other patterns and colors.
5. boden embroidered jersey dress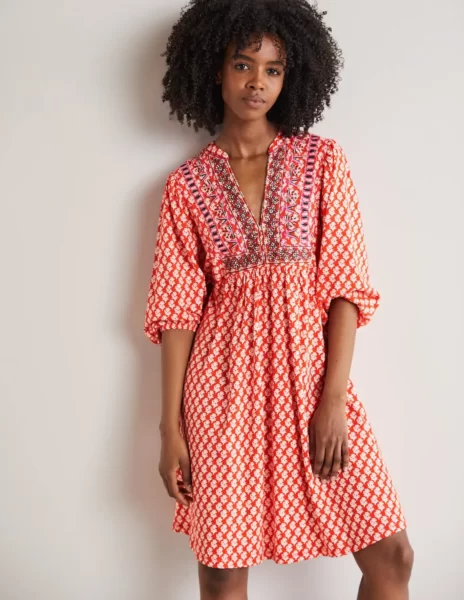 This might be my personal favorite of the week. I love everything about this dress.
It's on sale for $112.50 and it also comes in navy.
6. broderie sleeve linen t-shirt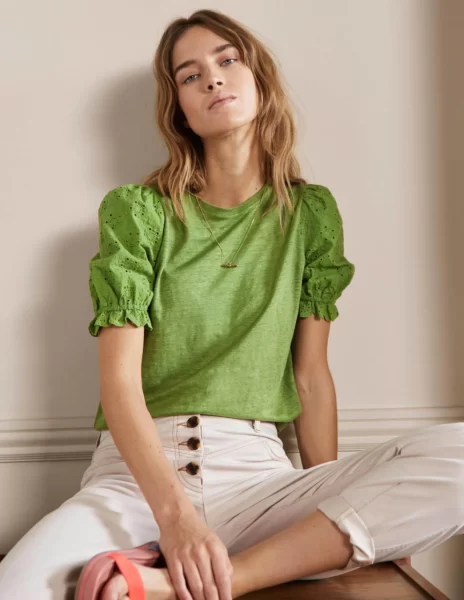 This is just a great basic with a little something extra. This would actually be really cute under a pair of overalls.
It's on sale for $56 and comes in other colors.
7. what dreams are made of necklace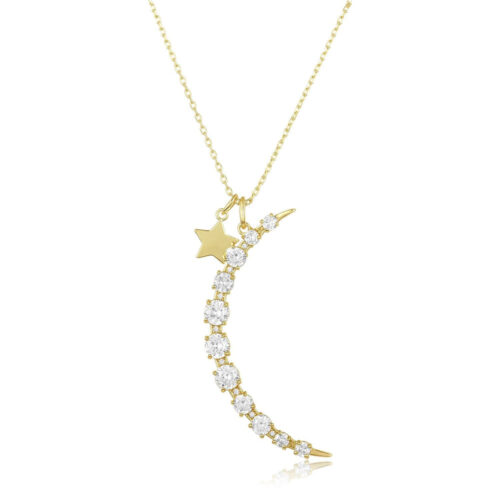 I recently found this jewelry designer and I love all of her stuff. This moon and stars is so pretty, but she has so many options that would make great layering necklaces.
This is $98.
8. farm rio mixed print maxi dress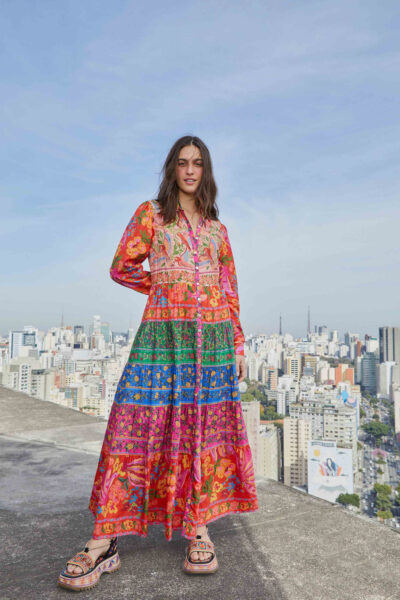 Farm Rio is one of my very favorite brands. I love the bright colors and the fun designs. Like I always think I want my style to be more like Coastal Grandma but then I see Farm Rio stuff and realize maybe I'm more like Charo from The Love Boat.
This was $275 but it's 30% off plus an additional 30% off with code EXTRA30 at checkout. And if you love Farm Rio and bright colors, then I would highly recommend looking around their website…tons of great stuff on sale.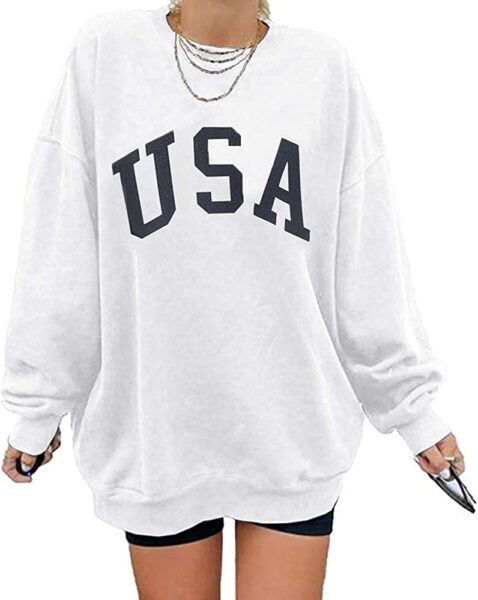 I realize it's too late to get this for the 4th, but it felt appropriate given that it's the 4th of July weekend. I love an oversized sweatshirt and this one is a good one that you can wear all year.
It's $34.99 and makes me wish I summered in Maine or somewhere where I could throw on this sweatshirt with shorts and stroll down a beach.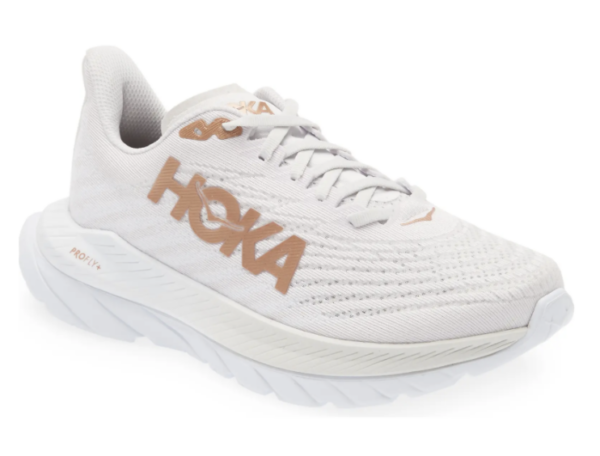 Caroline got a pair of Hokas in the spring and all she does is rave about how comfortable they are and how they are the best athletic shoes she has ever owned. And so I've known I wanted to try them the next time I needed workout shoes. That time is now and I have ordered these. They are $140.
That's it for today.
Have a good Friday and a Happy 4th of July!