I realize this is naive of me and I've lived in Texas long enough to know better, but for some reason this year it feels like August is the light at the end of the tunnel. Is it still going to be scorching hot? One hundred percent yes.
But are we at the point where it might feel better in two months? Yes.
This feels like a pathetic victory, but I will take it where I can get it.
Caroline left for school yesterday and so this is going to be quick since I spent most of the last week helping her pack and get ready. She left early because she's going to be a counselor at IMPACT camp but Perry and I will move her into her new place while she's there and when she gets back from camp she'll just go there until school starts. All that to say, we've been a little busy around here.
But here are some cute things I found this week: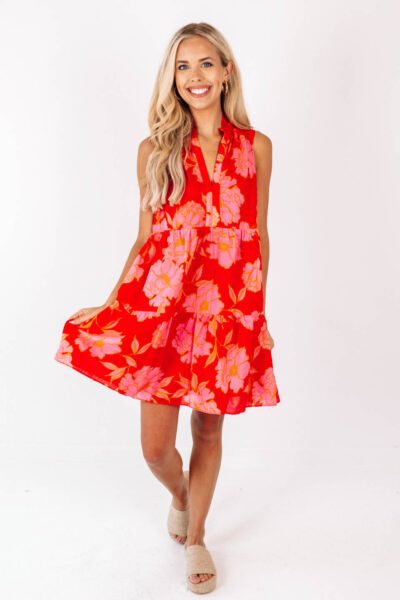 I realize you may be like me and tired of summer and summer clothes, but this dress feels like it could get you through September for sure. I love the bright colors.
It's $78.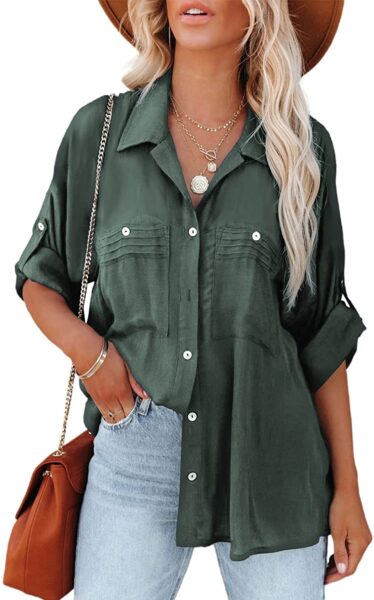 In this time of crop tops and various other shirts that I deem too short for my fifty-year old self, I appreciate a good tunic type shirt. This one is super cute, under $35 and comes in a bunch of color options.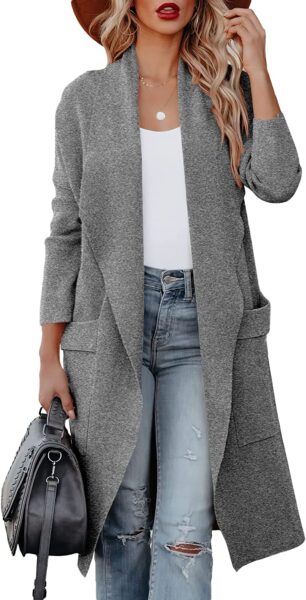 I know most of us do not want to speak of cardigans and such right now, but I do think this looks like a great fall/winter coat option.
It's under $40 and comes in several colors.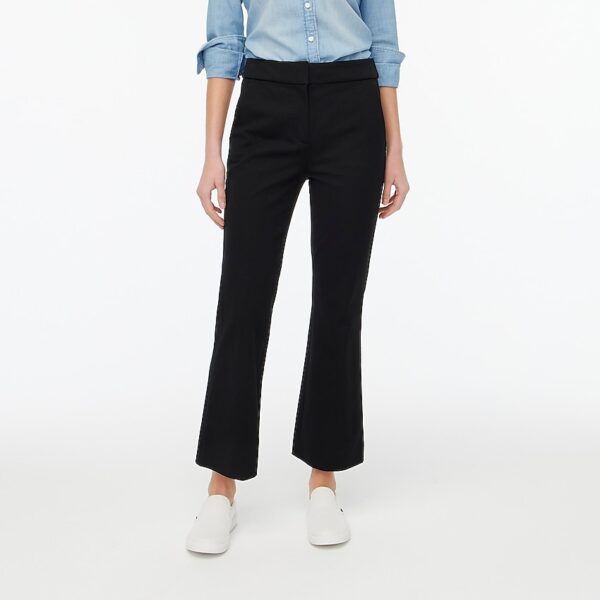 I bought these a few weeks ago when I ran into J.Crew. I had no intention of buying black pants, but they are such a great fit and the cropped wide leg makes them a more casual look. I've already worn them multiple time with an oversized button-down and sandals, but you could totally dress them up with a blazer or a more tailored shirt for work.
They are $62.50.
5. oversized striped boyfriend shirt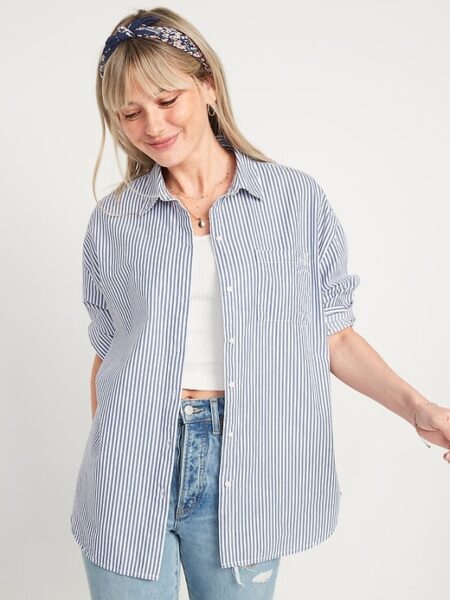 This is one of the shirts I have worn with the aforementioned black pants. I've also worn this shirt with cut off denim short and black leggings. It's just a super versatile addition to my closet. Caroline even said it was really cute which SCORE.
It's $39.99 plus an extra 30% off at checkout.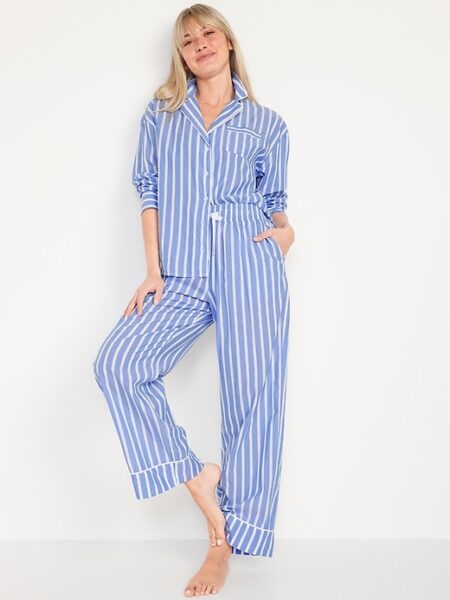 I mentioned these pajamas on the podcast because they are one of my favorite summer purchases. They are so soft and fit so well that it's almost hard to believe they are Old Navy. I cannot recommend them enough.
They are $37.97 plus an extra 30% off at checkout.
7. vintage embroidered eyelet blouse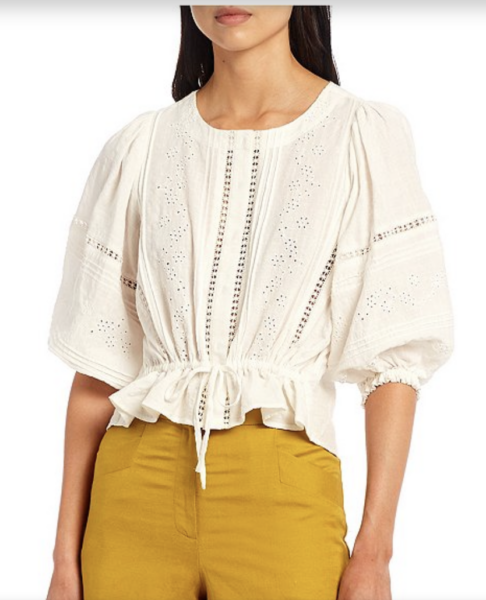 I think this top is so cute to pair with some of the higher waisted jeans we are all wearing now. This top with some flares and clogs equals love forever for me.
It's on sale for $53.40.
8. la blanca island goddess one piece swimsuit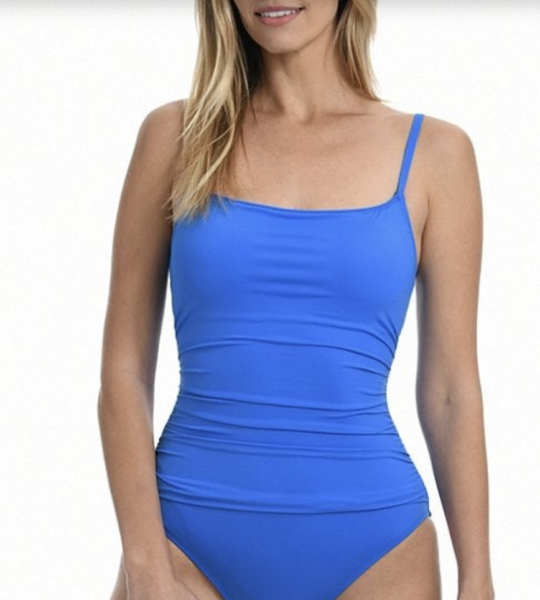 I know. Maybe we don't want to think about swimsuits anymore, but I had to share this. I have been on the hunt for a good one piece basic swimsuit and this one is the best I've tried. It is so comfortable and supportive, plus the straps are adjustable. It's just a great basic one piece swimsuit that I feel would be universally flattering.
It's on sale for $49.80.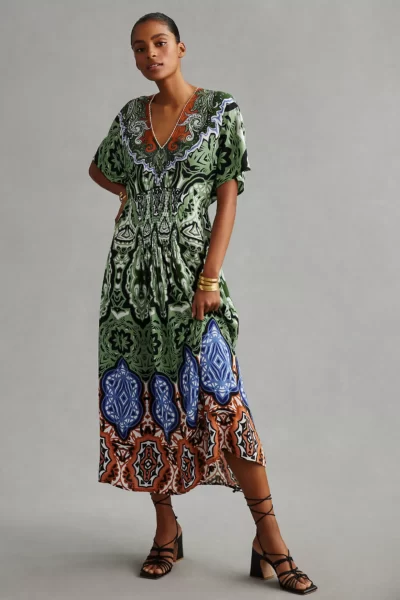 I have loved this since I saw it. It comes in several color options, but this one feels like a good transition to fall.
It's $148.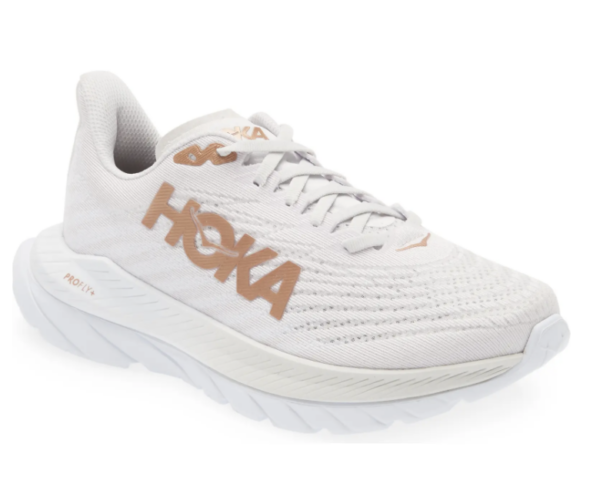 I have talked about these several times at this point but the more I wear them, the more I love them. They are honestly the most comfortable, supportive workout shoes I've ever owned. I'm officially a Hoka convert when it comes to athletic shoes.
They are $140.
That's it for today.
Have a good Friday.