Listen.
After the football season the Aggies had, Aggie basketball is giving me life right now. It's so fun to have a team that you love playing so well and having so much fun while doing it. And now Aggie baseball season starts and, well, it's just an abundance of sports' riches.
Here are some cute things I found this week…none of which are really sports related.
1. Maeve ruffle-front button-down shirt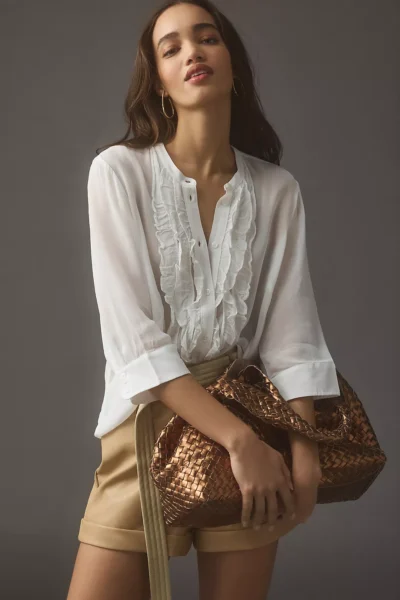 I went to Anthropologie this week and tried this shirt on. I really wanted it but I don't need another white shirt, but this one is really good. It does require a cami or tank underneath, but it's so pretty.
It's $98.
2. kut from the kloth meg wide leg jeans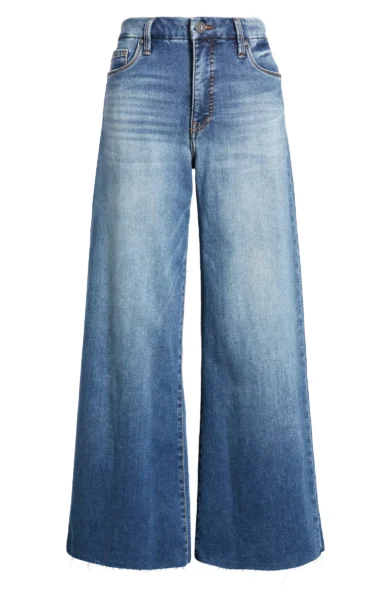 I am loving my wide leg jeans right now and think they'll look so cute with all the spring and summer tops. This pair looks really cute and I love the raw hem.
These are $99.
3. don't waste a moment oversized sweater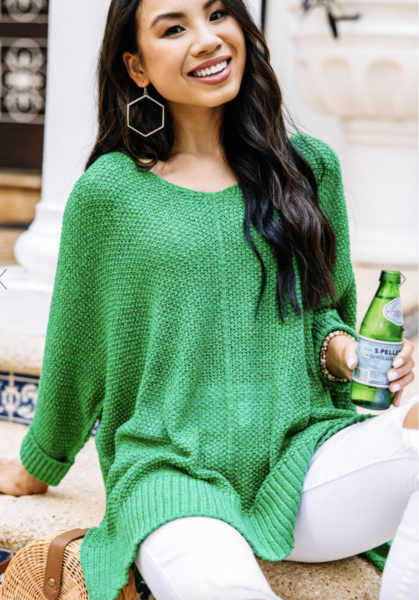 It's hard to beat a great lightweight oversized sweater and this one is long enough to wear with leggings.
It comes in a ton of color options and is $44.
4. the Jane high rise wide leg pant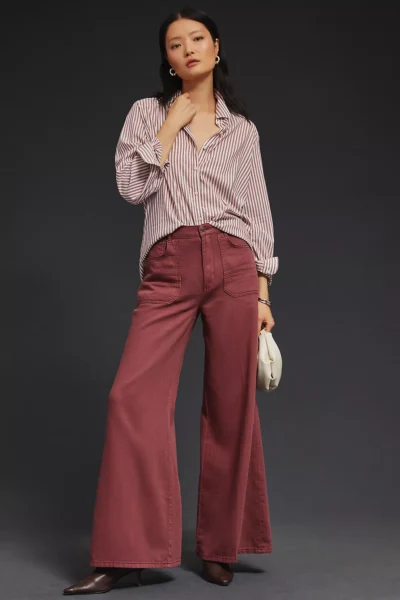 I tried these on at Anthropologie and really loved them, but I don't need them. However, they are really cute and on sale for $99.95. I would recommend sizing up one.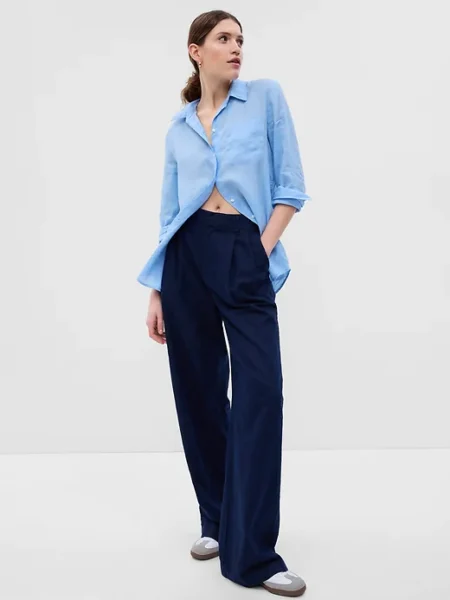 I bought this shirt in blue last year and wore it all the time. And then I wanted to buy it in another color and it was completely sold out.
It's just a great basic shirt and runs slightly oversized. It comes in several colors and is $69.95.
6. athleta elation flare pants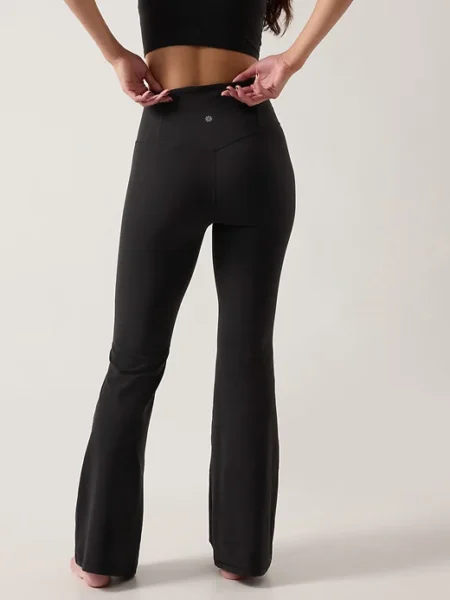 I finally decided to upgrade to a nicer pair of yoga pants and I love these. They have good compression without being too tight and are just super flattering.
They come in other colors and are $99.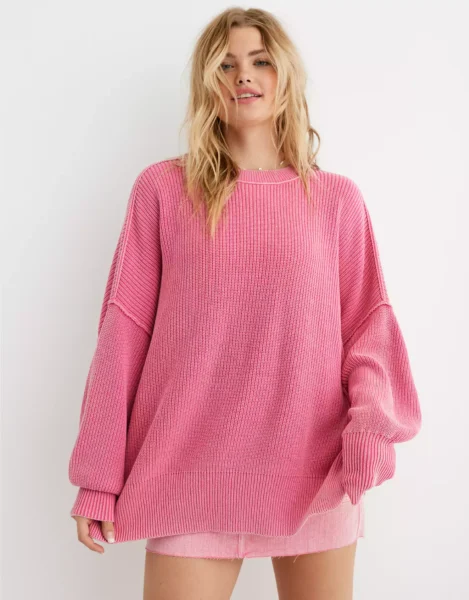 I love a sweater like this to wear with the aforementioned yoga pants. Give me some of those Steve Madden slinky shoes and it's like it's 2001 all over again.
This is on sale for $45.46 and comes in other colors.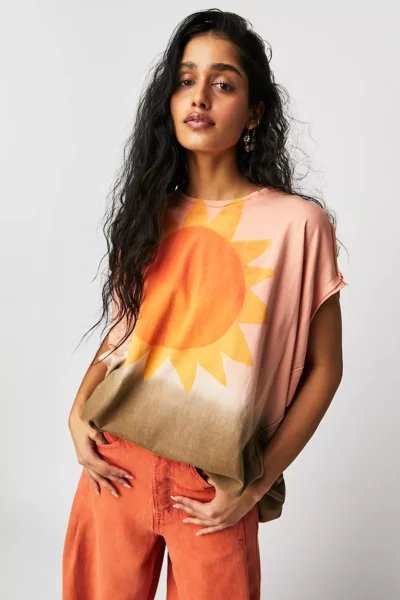 I just really like this t-shirt. I would wear this with jeans or jean shorts all summer long.
It's $78.
9. tiered mini swing t-shirt dress
This is just a great basic to have for warmer months. It looks cute with a denim jacket or on its own. You can wear it with sandals or sneakers.
It's $36.99 but an extra 20% off at checkout and it comes in other colors.
10. Chinese laundry suede sandals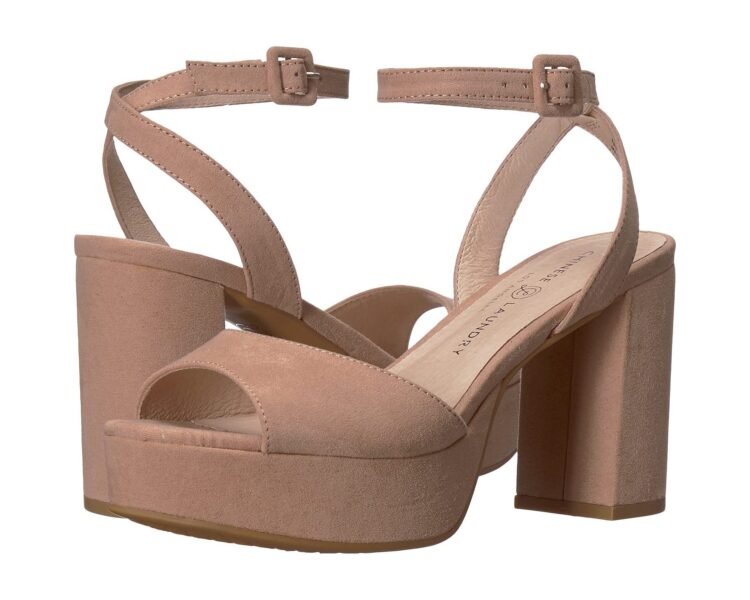 If you need a great pair of dressier sandals, I highly recommend these. They are a great nude color and actually really comfortable.
They are $79.95 and come in other colors.
That's it for today.
Have a good Friday.