Well, I'm back from one of my favorite vacations ever and a little sad about it. Life was better in the mountains with cool, crisp air and lovely scenery. As soon as we stepped off the plane in San Antonio, I knew it was back to reality and summer heat and mosquitoes.
But I guess I still have shopping to get me through. Here are some cute things I found this week:
1. flawless and free midi dress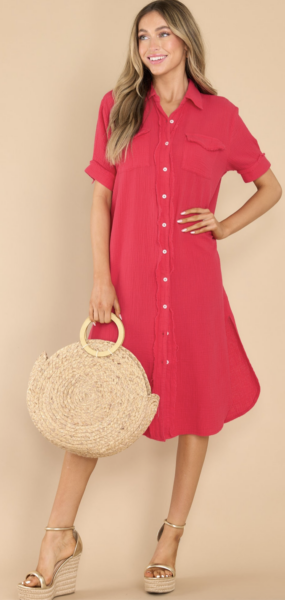 This is such an easy summer dress. Cute with sneakers or sandals.
It's $56. It comes in several different colors.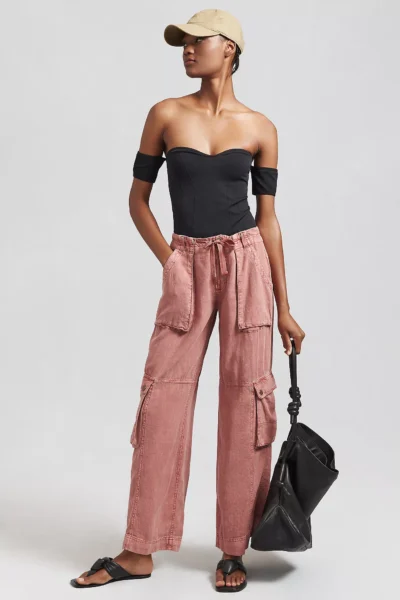 Cargo pants are back whether you like it or not and, personally, I'm a fan. I love these because the material is super light and almost gauzy. They fit like a dream and are super soft.
They are $140.
3. embroidered heart gauze shirt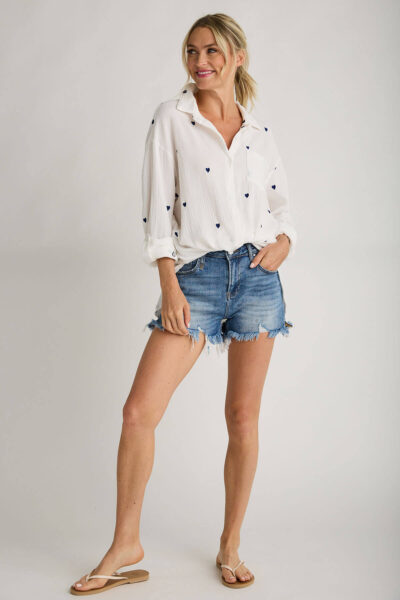 Love this cute shirt with the embroidery. An oversize button-down is my summer love language. And this could be cute for the 4th of July with red accessories.
This is $49.
4. by together striped knit sleeveless top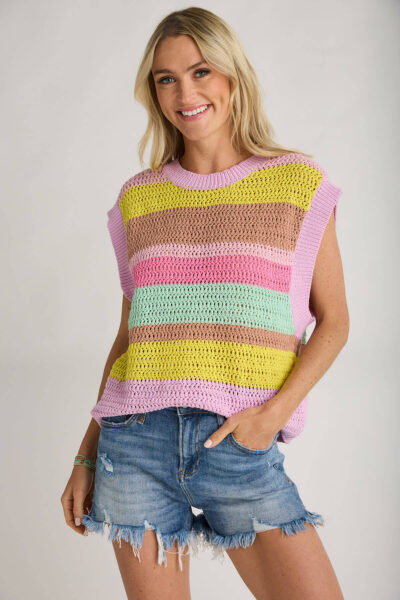 This is just a really pretty bright stripe knit top. Would look great with white jeans.
It's $59.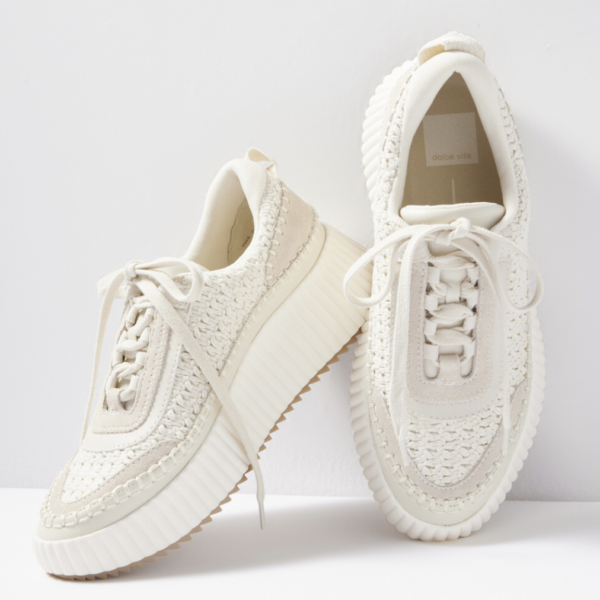 Love these sneakers. Such a great neutral shoe to go with everything.
They are $150.
6. Emersyn top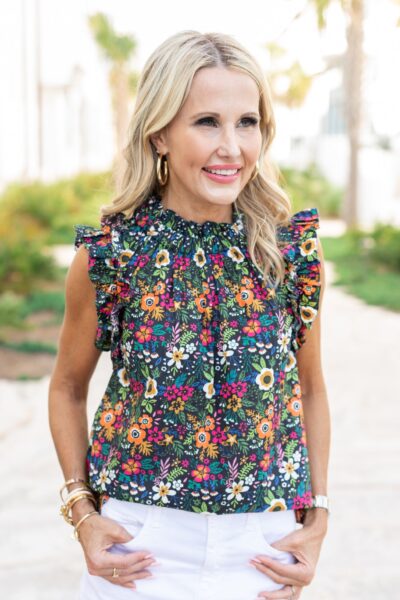 This is the prettiest floral pattern.
It's $78.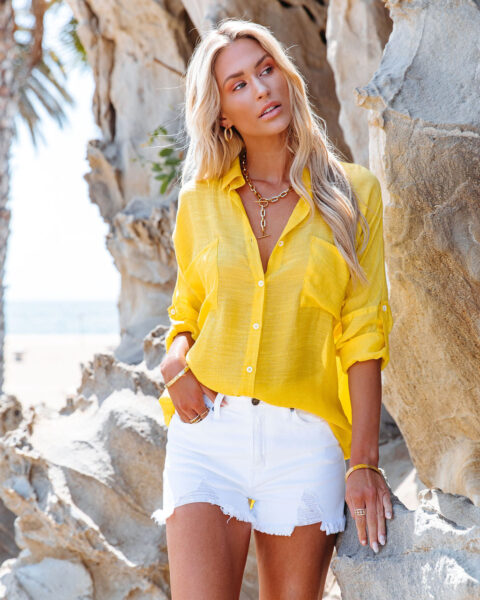 Love this bright yellow. This would be so great and easy to wear with shorts or jeans.
It's $56. It comes in a few other colors including a really cute pink.
8. Leia shorts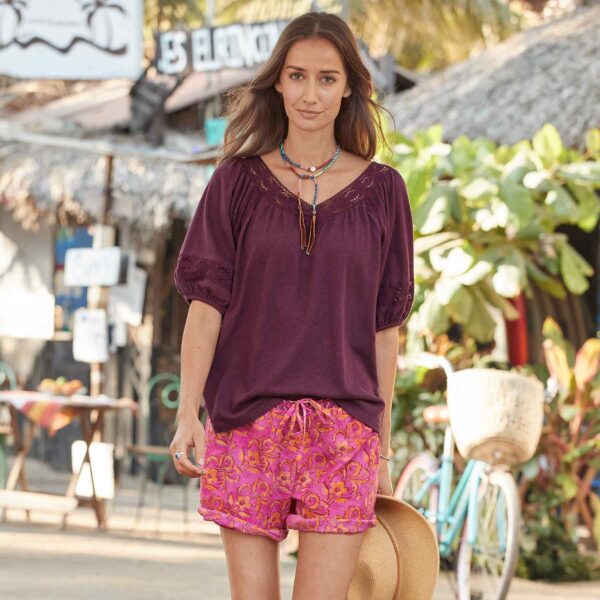 These shorts are a super lightweight cotton and come in so many fun patterns and colors. I love throwing something like this on with a t-shirt and sandals.
These are $48.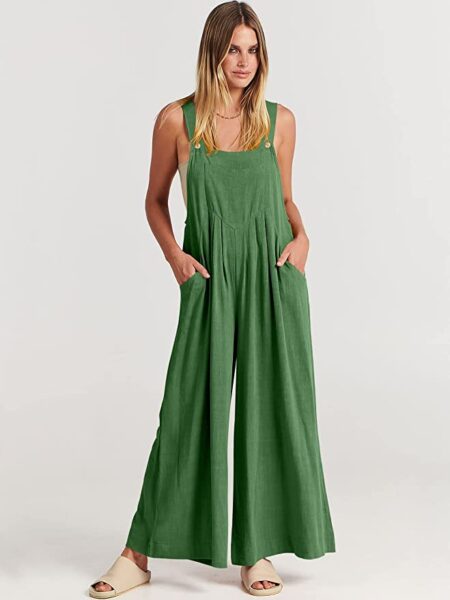 I ordered these as soon as I saw them. Free People has something similar for about three times this price and these look super promising.
They are $43.99 and come in a bunch of color options. Reviews say they shrink when washed so you might plan on dry cleaning or hand wash, but worth it.
10. gap denim flutter sleeve shirtdress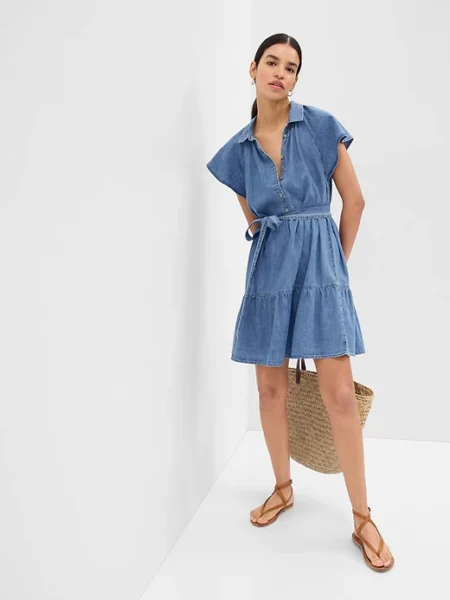 This is such a cute take on a denim dress. Love the flutter sleeve and this wash well denim is so soft.
This is $79.95 but an extra 40% off and then an extra 10% off.
That's it for today.
Hope you have a great Memorial Day weekend with your people.