Sophie and I are hosting our very first Big Boo Live show this Thursday night, which was actually last night by the time you're reading this. But, thanks to the magic of the internet, I'm writing this post on Tuesday night because there is no way I'll have time to do it later this week.
Anyway, here are some cute things I found this week. I kind of focused on things that might be fun to wear during the holidays because it feels like this time of year we are either buying something festive to wear or gifts for other people. Or both.
1. Laurie top
This is such a great top for the holidays. You could wear it with jeans and booties for a casual option. Or dress it up with a silk skirt or wide leg black pants.
It's $58.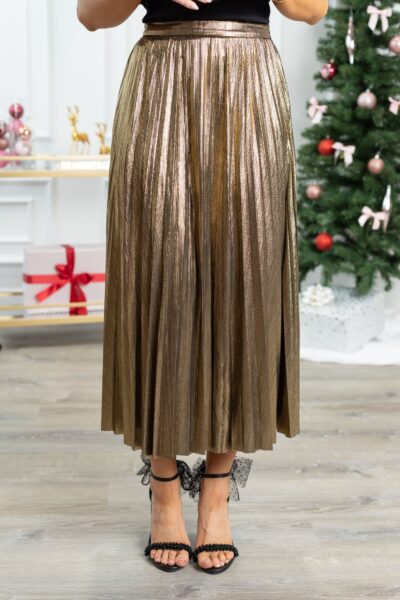 I love all the metallics that are out right now. This would look great with a black sweater and heels or booties, but you could also just wear it with a denim shirt and sneakers for a more casual look.
It's $64.
3. fate pleated satin maxi skirt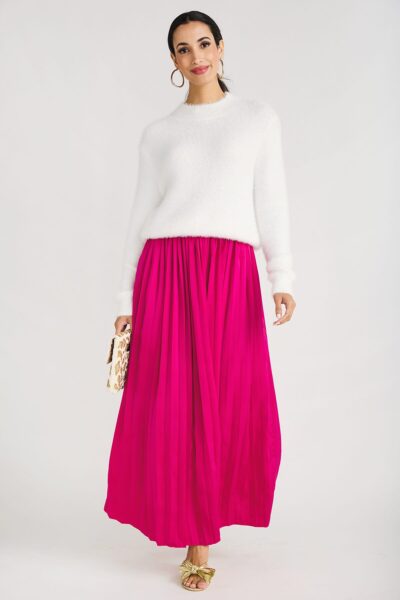 I love a fuchsia pop of color during the holidays. It's so festive without being overtly Christmas. This wold look so pretty styled exactly like the model is wearing it, but also so cute with just a denim shirt or a white button down.
It's $69.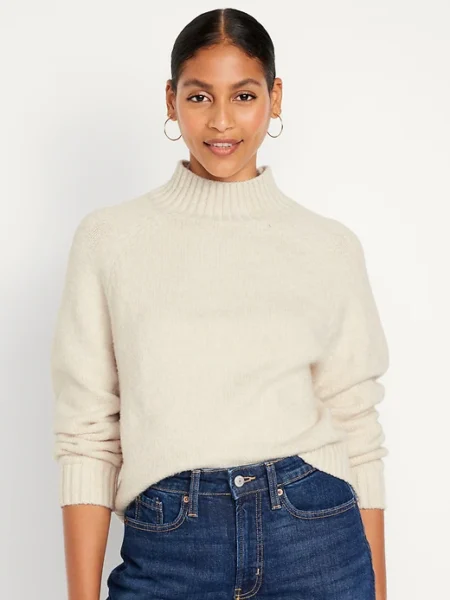 This is just a great basic sweater that would look good with basically any skirt or pair of pants I'm featuring today, but is also just a great every day sweater.
It comes in a bunch of color and print options. It's $44.99 but 30% off.
5. fitted denim western shirt with pearl snaps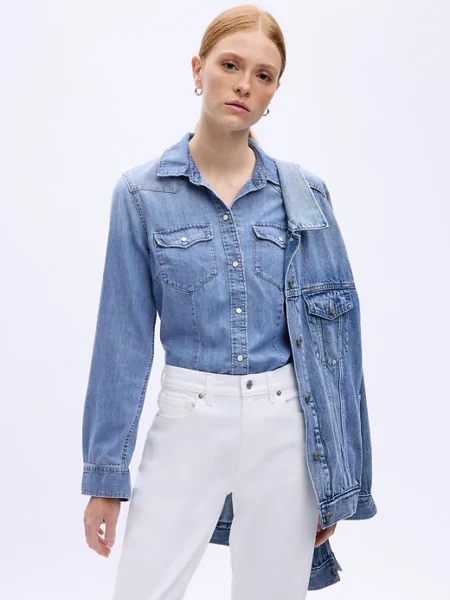 Just in case you need a good denim shirt, this one is so great and even has pearl snaps. I feel like this is a must have in any closet because it's such a great basic.
This is on sale for $24 and I would probably size up one.
6. Chinese laundry Theresa heels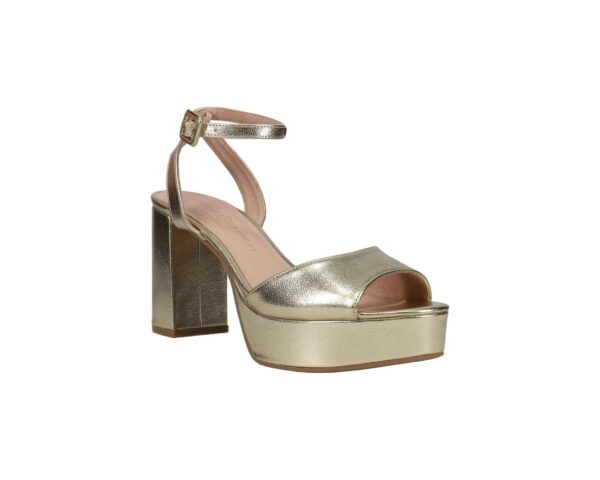 I have these in the nude color and love them, but this gold is so great for the holiday season to dress up a pair of jeans or to wear with holiday skirts and dresses.
These are $69.95.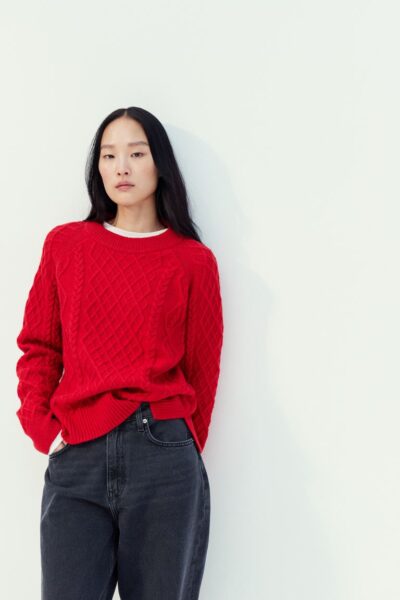 I love a red sweater during the holidays. This one is so pretty and perfect with jeans or a skirt.
It's $39.99.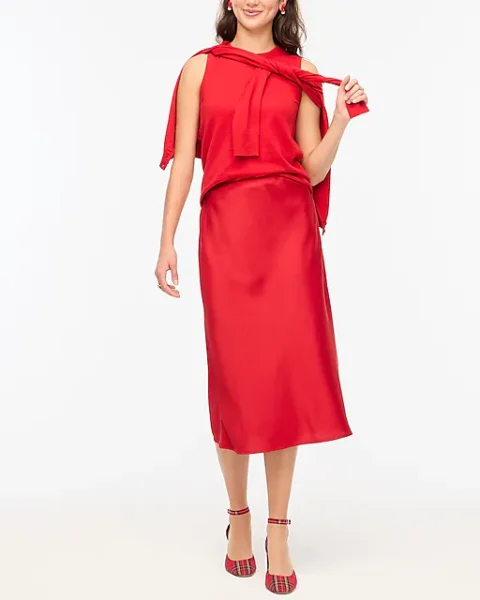 These silk slip skirts are so trendy right now and this red is perfect for the holidays. Just throw on a white sweater and you have an outfit. Would also be cute with a Christmas graphic tee.
This is $48.50.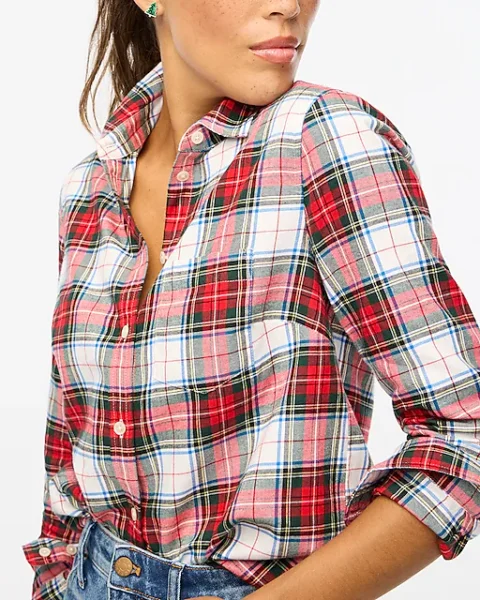 I love a plaid flannel. This comes in several color options but this version is so Christmas-ish. And it would look cute with the red skirt up above and a fun pair of sneakers.
This is on sale for $29.95.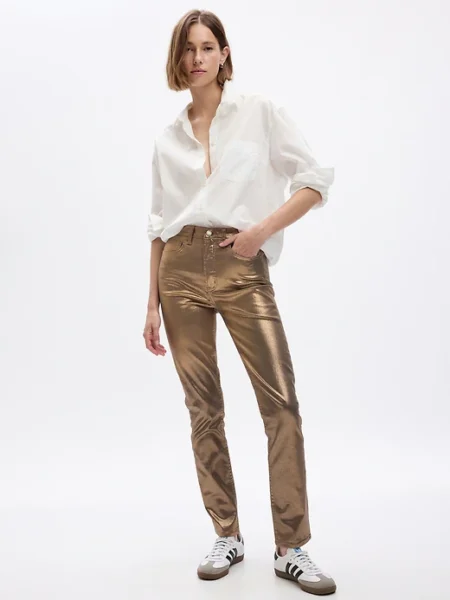 Love these gold jeans. You could wear them with black, denim, white. They are super versatile and just fun for this time of year.
They are $98.
That's it for today.
Have a good Friday.
BTHO Mississippi State.