If you ever meet Gulley, don't let her try to tell you she doesn't like to get her craft on. Because look what she did.
I give you Exhibit A, BIG TOE.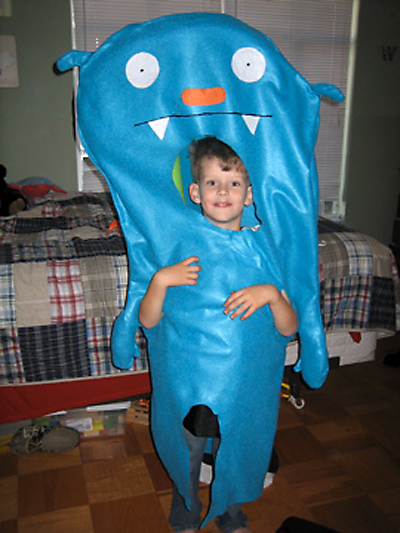 This wasn't actually on Halloween. It was on Saturday and Will agreed to try it on for me. He said he plans to be very careful with it because he'd like to wear it all year long. And who can blame him?
I'll have you know that the top of that costume has part of a foam pool noodle velcroed into it to help hold its shape. And there is a lifejacket attached to the torso to keep the whole thing in place while Big Toe wandered the neighborhood in search of candy and the occasional plastic spider ring.
To which I can only say, WELL DONE.
It's so much better than my suggestion of a blue sweatsuit and some face paint.
_____________________________________
There's some great discussions going on over at BlogHer about kids and texting. You can check them out here.