In the last few weeks, I have received several emails from y'all asking my advice about some fashion issues, so I've decided to make this week "Fashion Week" at Big Mama. Each day I will address various fashion issues, so if there's something you need to know, feel free to holla in the comments or shoot me an email.
Now, y'all may be asking what exactly qualifies me to write about fashion.
Well.
Absolutely nothing.
In fact, I hate to admit this, but last Tuesday I was grocery shopping when I realized I was still carrying my summer purse complete with white leather trim even though it was after Labor Day. And honestly, I tend to get a little judgemental about the whole no white after Labor Day thing but, at that moment in the HEB, I realized that first I must remove the white summer purse from my own shoulder before I judge the white shoes on someone else's feet.
This led to a moment of repentance on the canned goods aisle.
And as soon as I got home, I removed the offending purse from my presence and switched to a proper fall bag.
Also, I feel a little funny giving out fashion tips because, honestly, on most days I am wearing some type of athletic type apparel which, truth be told, is more about comfort than my need to engage in any athletic type endeavor. Most days I am an episode of "What Not To Wear" waiting to happen.
But here's the difference between me and those poor victims on the T.V. If someone dropped me within a 50 mile radius of a shopping center with $5,000 spending money, I would know how to spend it. I adore clothes. However, remember the $5,000 only buys the clothes, not the fabulous life to go along with all the clothes.
Being a mama is all about being practical sometimes. And as much as I love the way my jeans look when I wear them with boots with a 3 inch heel, it's not necessarily the most practical playground look. No one will be admiring the added length of my legs if I'm curled up in the fetal position because I just sprained my ankle while attempting to traipse across the kiddie carpet mulch on the playground.
So, for those days on the playground, buy these.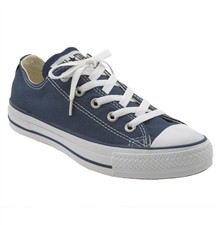 Or these.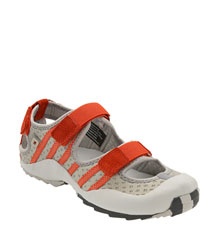 Or if you really want to go retro old school, these.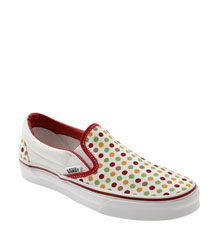 That being said, every woman needs a good pair of boots. They look great with everything and they are the perfect fall/winter shoe, in my opinion, because you can wear socks with them. Fashionable on the outside, warm and toasty on the inside.
And to address some of the boot wearing questions I've received, you can wear them under your jeans, over your jeans, with skirts, with dresses, and even (if you're incredibly daring) with long shorts. They are the footwear gift that keeps giving.
Here are three different pairs of boots I love. They range in price, but not in style.
I mentioned these boots from Target in my Favorite Things last week. They are a great boot for the money. The nice thing is since they are suede (I'm guessing faux suede seeing as how they're $36.99) they will look great under jeans, with skirts, or even with dress pants.
Now, I personally like more of a heel than this. I subscribe to the Posh Spice theory, which is that everyone looks better in a heel. Oh, the horror of finding yourself at a social function or being stopped by the police while wearing flats. But, if any of y'all want to be a little more practical and/or less concerned about adding height, this boot from Harold's is a great example of a flat option. Pretty and practical.
And lastly, here are some boots from Banana Republic. I think these are beautiful. I giant heart them. The ones I love the most are called The Phoebe boot, but the computer powers that be over at the Banana kept thwarting my efforts to link to them specifically.
That is just one of a long list of my issues right now with The Gap, Inc. family of businesses. Why can't I link directly? Why does my computer shut down every time I try to view these boots in Larger Image? Why does the Gap no longer sell attractive clothes but merely new versions of khaki pants in ill-fitting styles? What happened Gap? Where did you go wrong?
I'm sorry. I didn't mean to get off on a personal tangent.
Back to boots. Look how cute they make this outfit look.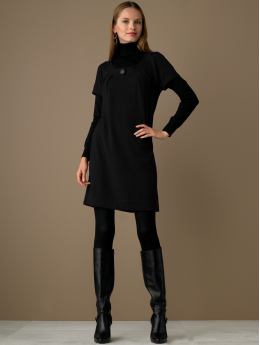 Seriously, from ordinary to extraordinary and it's all because of the boots.
Stay tuned for tomorrow when I will discuss Tim Gunn, the white shirt, and the trench coat.
I know. It's an abundance of riches.
***Edited to add: All tennis shoes are from the Nordstrom's website. I don't know why I didn't link to them. That's what happens when you stay up way too late thinking about fashion.