So this weekend was just about a perfect weekend. In an unusual twist, we had no soccer, no plans and it rained most of the day on Sunday. I don't really know what else a girl could want.
Oh. Yes. AND THE AGGIES BEAT ARKANSAS.
I flew to Guntersville, Alabama last Wednesday, met Sophie for dinner and then spoke at a luncheon for Marshall Medical Center on Thursday. The only downside to any of this was that on my flight into Huntsville, I had the great misfortune of being seated across the aisle from someone who either had a terrible stomach virus or a bad case of motion sickness. And while all this was happening, someone on the plane was eating buffalo wings. This isn't a desirable combination in any life scenario, but certainly was at peak horrendousness considering we were in a small metal tube flying through the air. Also, the flight attendant informed this woman that she needed to keep her bags of throw up under her seat for the duration of the flight and dispose of them herself once she got off the plane. That can't possibly be right, can it?
I am a person who has a limited ability to mind over matter anything. I can just think about a stomach bug and become nauseated. And so this plane scenario was basically a culmination of all my greatest phobias and fears. In fact, I need to quit talking about it now.
Needless to say, I got off that flight and immediately located all the hand sanitizer in the world and practically bathed in it.
After I spoke on Thursday, I knew I'd cut it close with my departing flight and so I just barely made it back to the Huntsville airport in time. By the time I got to Dallas I realized I hadn't eaten anything since 8:00 a.m. that morning and so I bought some chicken strips from Popeye's because it was right across from my departing gate and I'm never one to turn down Popeye's, especially when it's in close proximity and I'm starving. My flight was boarding in about three minutes and I ate that chicken like it was the only meal I'd had in a week. I was worried the people around me felt that maybe my Popeye's chicken and I needed to get a room. Basically, what I'm saying is that business travel is super glamorous.
Friday afternoon P and Caroline headed down south to go dove hunting. And since Mimi is out of town, Bops and I went out for Mexican food. Basically, we each had father/daughter outings doing what we love…P and C hunted, Bops and I drank margaritas.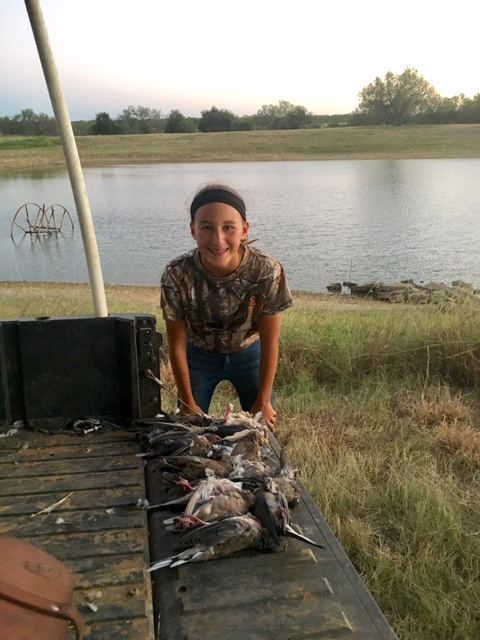 We woke up Saturday morning and watched SEC Nation and College Gameday. There was a story about an LSU family who lost their six month old baby boy and donated his heart to an Auburn family whose baby boy was going to die without a new heart and the families meet up every year now at the LSU vs Auburn game. It was enough to make me almost have to go get back in the bed.
Basically most of Saturday was just spent doing laundry, running a few errands, cleaning the house a little bit and just biding my time until the 8:00 p.m. kickoff for the Aggies. And, true to form, the game just about did me in during the first half.
Oh wait. Let's take a quick look at a video of me when Christian Kirk fumbled that first punt.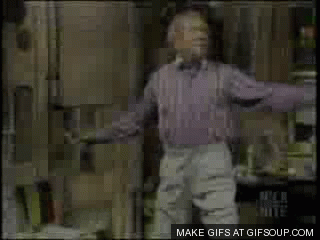 But here's something different about our team this year. I never quit believing that we were going to win and that kind of optimism is very unlike me. This Aggie team has a lot of grit (Our defense held them at the two yard line about sixty-four times and didn't give up a point) and I'm a fan of that. They adjusted at halftime and I was able to breathe easy by the middle of the fourth quarter which isn't something that has happened during any game against Arkansas that I can remember.
On Sunday we went to church and then came home. I immediately put my pajamas back on and took what can only be described as an epic nap. When I woke up, it was raining outside so I pulled up the radar on my phone to see what was happening and then checked Twitter to discover that LSU had fired Les Miles. I believe I have made my feelings about Les Miles known. As much as playing against him was like playing Lord Voldemort in a purple windbreaker, I couldn't help but love him because of his great interviews and enlightening speeches about things like Columbus Day.
Mabel took the news especially hard. She wrapped up in a blanket and wrote a haiku about it.
Farewell, Madhatter
I, too, have eaten the grass
And it was bitter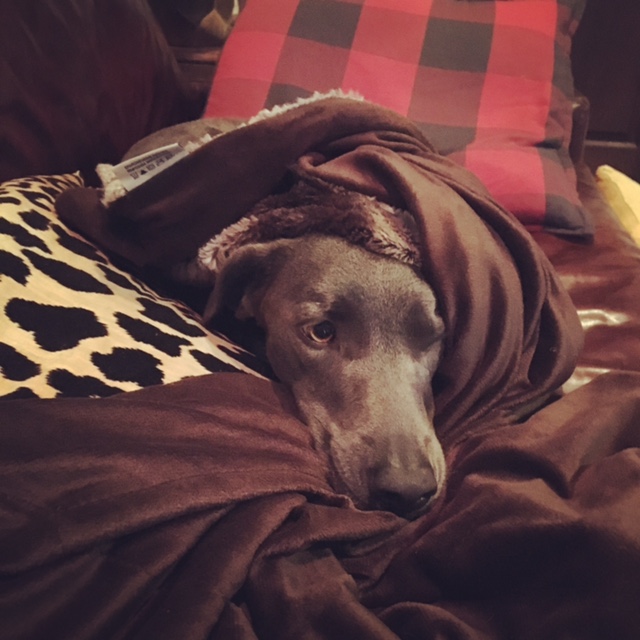 Copyright secured by Digiprove © 2016