It would seem that the second week of school is keeping us a little more busy than the first week of school. I went to the grocery store yesterday and bought all the food in the hopes that at least I'd feel organized as far as meal times go, but then Caroline came home with Algebra homework and asked me about protons and neutrons and then needed to use the computer and, well, I am done with this day.
But here are five things I want to share:
My friend Mary Katherine who heads up Justice & Mercy International was so blown away by the response to the JMI Gala on September 27th that she gave me an additional table to give away. Make sure you check your email if you left a comment to see if you're one of the lucky winners!
2. Orthodontia
I didn't mention this earlier but Caroline got braces the week before school started. For years the dentist had told us she didn't think Caroline would need braces but, alas, she does. And so we are now literally putting our money where her mouth is. I personally think she looks really cute with them and they only seemed to bother her for a few days. We go back in late September to get the bottom braces put on.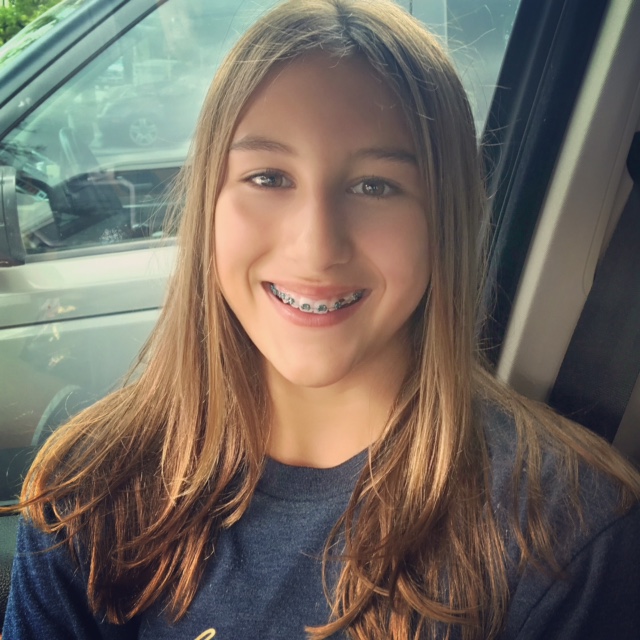 3. This is everything. And just perfect because college football starts this weekend. Clear eyes, full hearts, can't lose.
4. And this makes me laugh.
5. Places I'll be this fall.
I really scaled back my speaking schedule this fall just because I'm in the process of several different writing projects and wanted to be home more. But below is a list of where I'll be at this point. I'd love to see you at one of these events if you're anywhere in the area.
September 9 – Clovis, NM at Central Baptist Church – Tickets available here.
September 22 – Albertville, AL – Women's Health Luncheon: A Day of Learning and Lunching hosted by the Marshall Women's Guild 10:30 am – 1:00 pm Sebastien's on Main
October 21 – Aledo, TX – Aledo Children's Advocats Help and Hope Luncheon – More information available here.
November 4 – Austin, TX – Hand To Hold Luncheon – More information here.
Have a great Tuesday.
Copyright secured by Digiprove © 2016