How are we already at the end of April? I mean, as ready as I am for summer, it feels like it was Christmas about three weeks ago. But here we are and I'm not complaining about it one bit.
Before we look at the cute things I found this week, I wanted to share about a fun new jewelry line that's an offshoot of Stella & Dot called Keep Collective. My sister's cousin-in-law (Is that a thing?) told me about it and I thought it might be a great gift idea for Mother's Day. Just know that you have to order by MAY 1 to get it in time for Mother's Day. You can find all the collection here to make something totally unique but here are a couple of pictures to give you an idea of what you can do.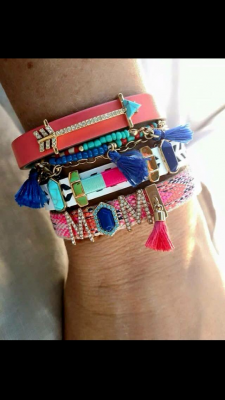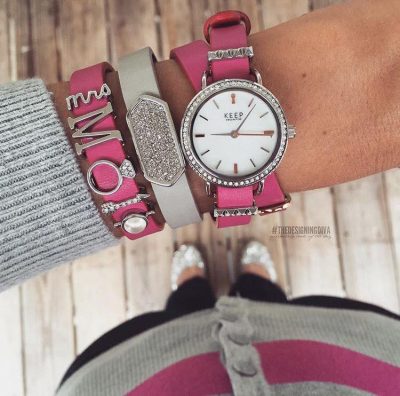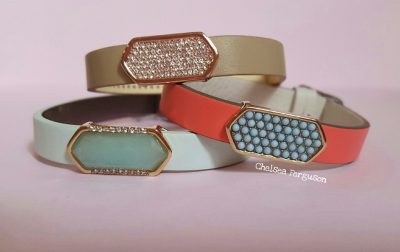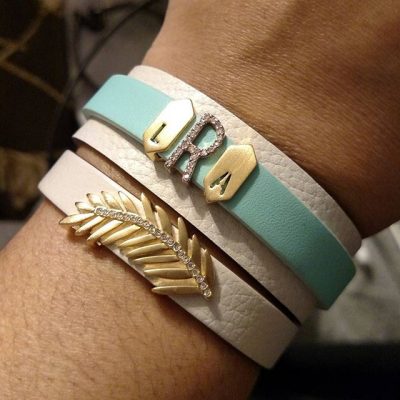 And speaking of bracelets, two readers named Megan and Casey sent me pics of these bracelets they had made and, well, they might be my favorite ever.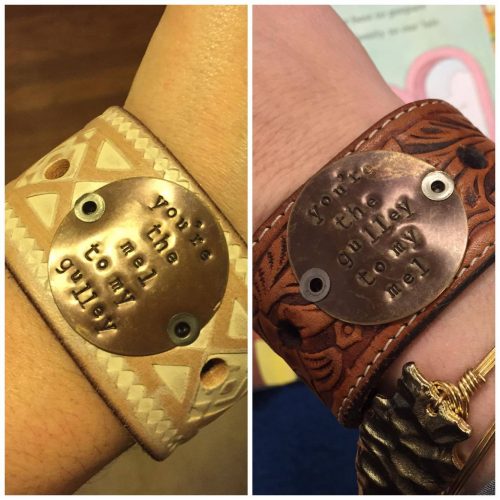 (They ordered them from Farm Girl Paints on Etsy in case you're looking for a custom cuff bracelet.)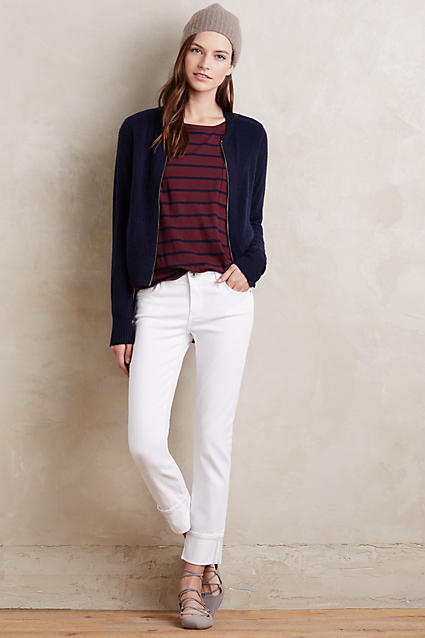 When I was shopping with Gulley and Jen a few weeks ago, we all tried on these jeans at Jen's recommendation and she didn't lie. They are great. But I didn't buy a pair because I decided I didn't need them, then every time I saw Gulley wearing them I felt deep regret.
The good news is they are now 20% off along with all jeans at Anthropologie. And this style also comes in a traditional blue denim if white isn't your thing.
2. zella live in crop leggings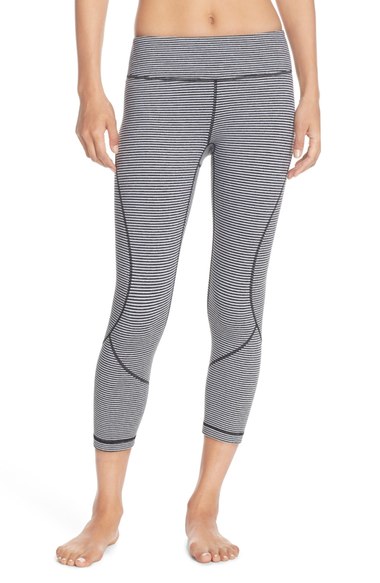 I have noticed that my Zella leggings are my new go-to. They are so comfortable and fit so well, plus they come in really cute patterns and colors.
3. layla tassel cross body bag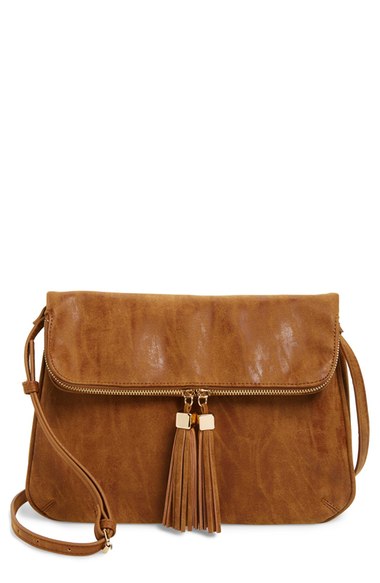 I haven't seen this in person, but I love the tassels and summer is a great time for a cross body bag. This one is a great price and also comes in black and chalk.
4. smoke beaded stretch bracelet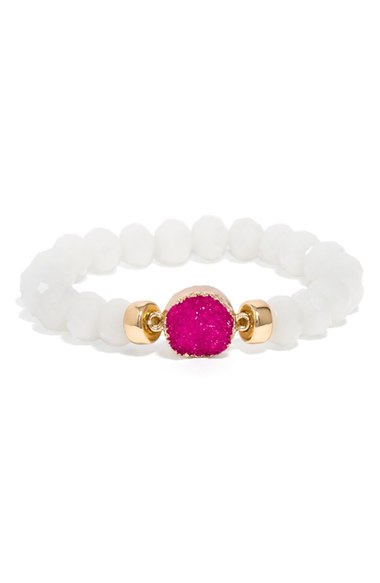 This also comes in gray but I love the white with the pink for summer.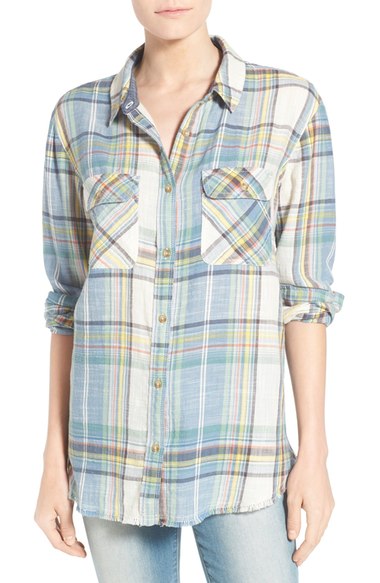 I'm kind of missing my plaid flannels now that it's warm so I may have to look into a summer plaid option. Love the colors in this.
6. geode drops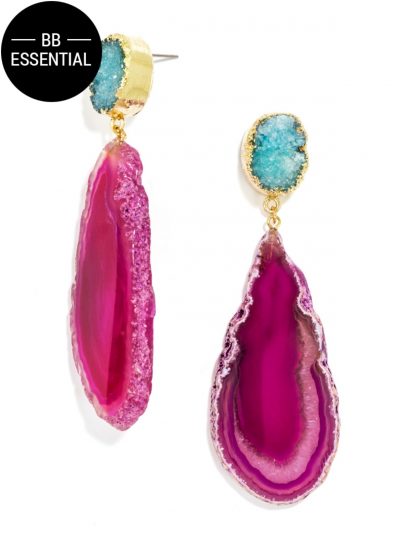 How pretty are these? Love these colors for summer and you can get 20% if you sign up to receive emails from Bauble Bar.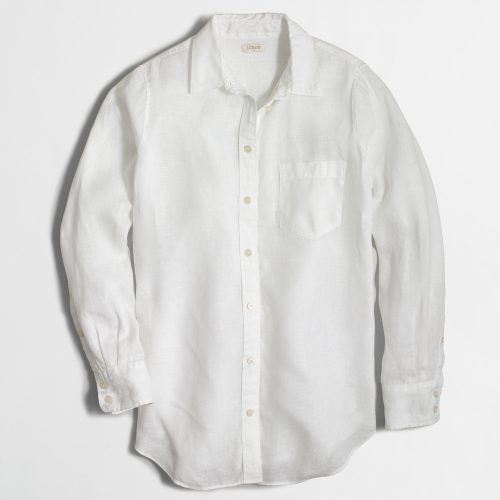 I really like a linen button-down in the summer months because it's easy to throw on with a skirt, jeans or a pair of shorts. J.Crew has these in a whole bunch of colors and they're on sale.
8. free flyknit 5.0 training shoe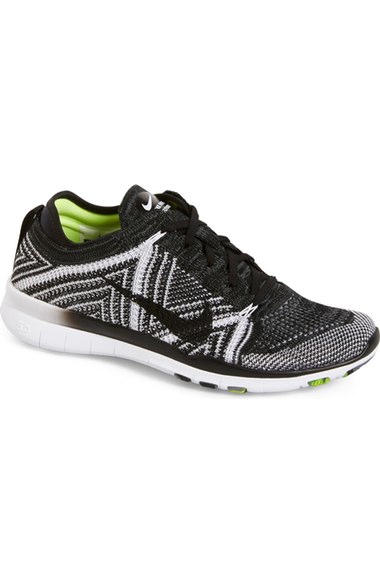 I just bought a new pair of tennis shoes but now I want these. I'm partial to this black combo but all the colors are great.
9. mother of pearl pendant necklace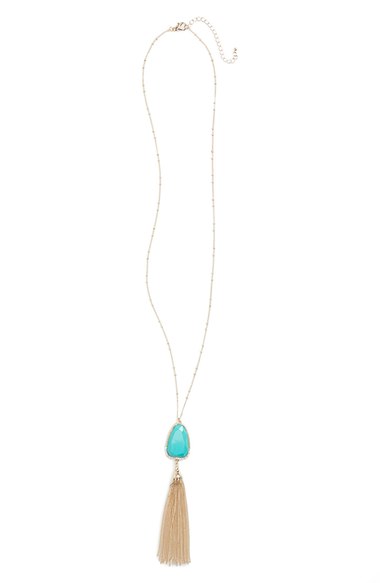 Only $18. And perfect to give your summer outfits a pop of turquoise which I believe is the perfect summer color.
10. kids double decker perforated slip-on sneaker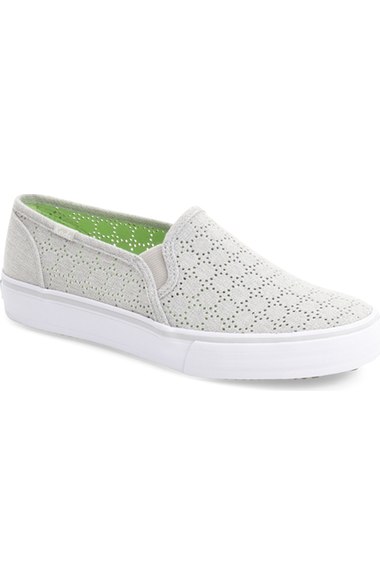 I saw these in person the other day and they're even better in person. So cute and fun to wear with everything from shorts to dresses.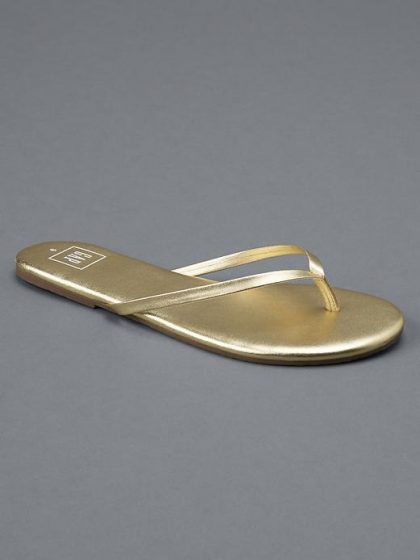 I realize this is number eleven but I love these Gap flip flops. I buy a new pair every summer and wear them constantly. They are on sale for $19.96.
That's it for today.
Have a good Friday.