This week has seemed like it's lasted a sweet forever. I think it's just because we've been so busy and running from thing to thing. All I know is I'm ready for it to be the weekend. Happy Friday!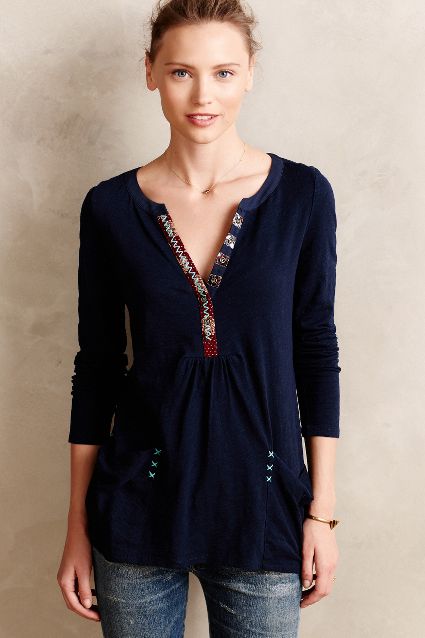 I went shopping with Mimi and Bops yesterday and saw this shirt in the sale room at Anthropologie. It is super cute and if I needed another shirt that's perfect to throw on with jeans or shorts, I would have totally bought it.
It's on sale for $29.95 and comes in a bunch of colors. I think I like red the best just in case you're wondering.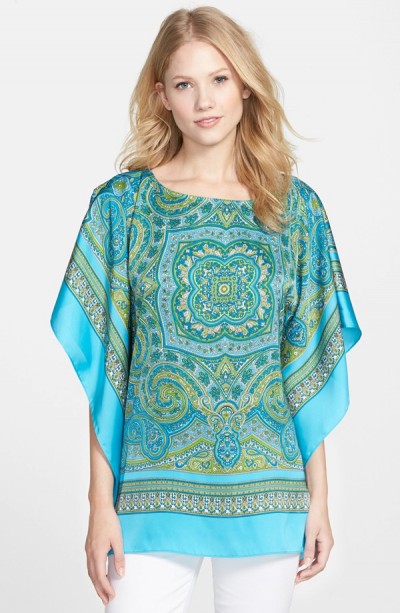 I saw this in Nordstrom and it's not the kind of thing I'd normally wear, but I think the colors are just gorgeous and it would be a great option with white jeans or pants for a more casual Easter church service.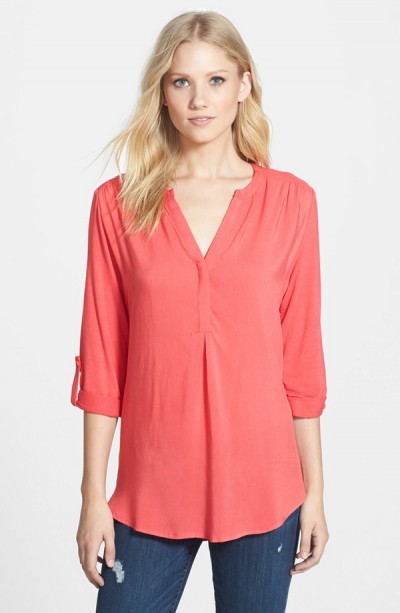 These tunics come in a bunch of colors and are like garanimals for adults. Easy to wear with just about anything, as soft as pajamas, and the perfect blank slate to create an outfit.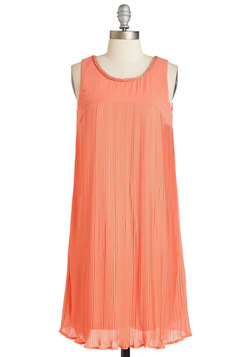 This is the time of year when I might be happy if my whole closet was coral-colored. It's just about the perfect summer color.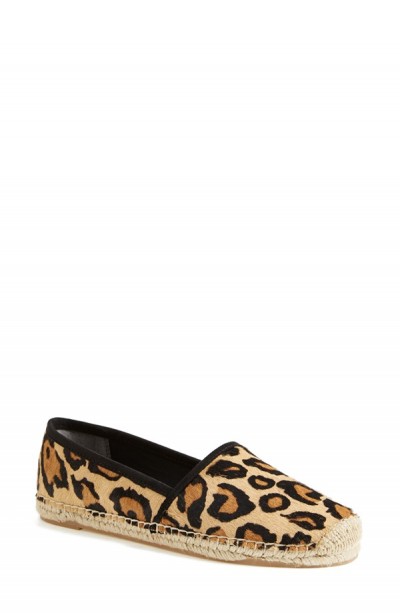 Mimi and I had this whole discussion yesterday about how we like ballet flats on other people, but not on ourselves. However, we agreed the espadrille was a different shoe animal and that we could maybe find some happy ground with it. Personally, I love this leopard print.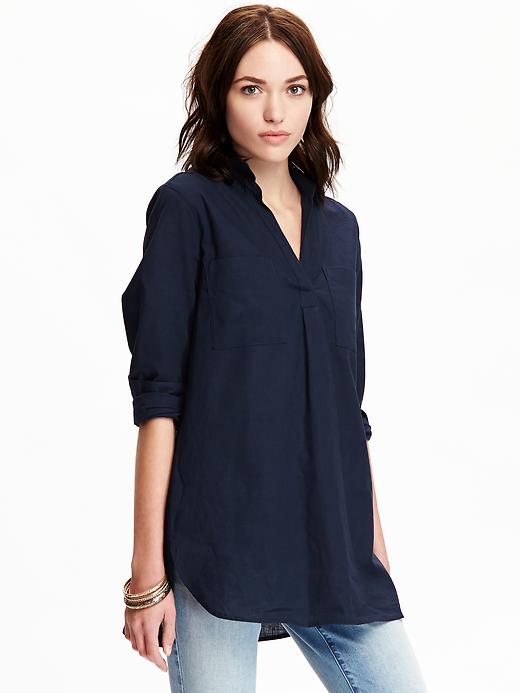 Right now the website says these are only available online. I don't know if that's true or not, but I really like them. So reasonably priced and come in a bunch of colors. Perfect to wear with white skinny jeans.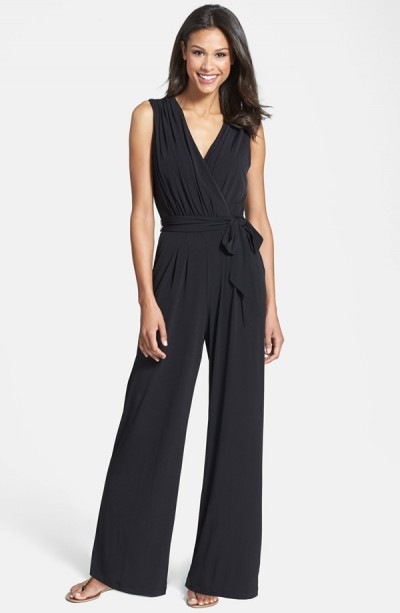 I love a jumpsuit. I do. Gulley has a black jumpsuit that we have worn approximately 8,432 times between the two of us and we love it every time. But it might be time for an updated version.
I really like this one because that v-neck wrap style looks so flattering on just about anyone.
8. perforated leather cross body bag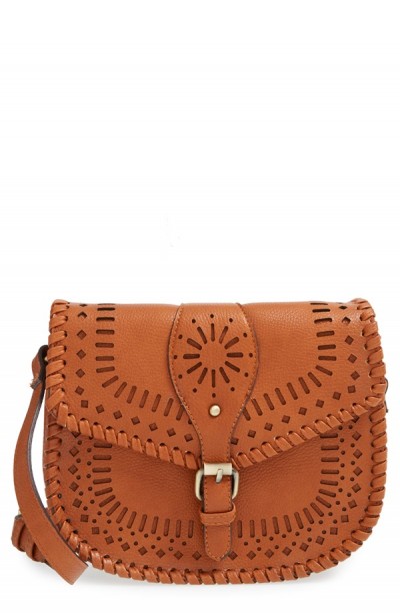 There is an outfit I've pinned on Pinterest that I'd show you right now if it didn't mean I'd have to go find it. Anyway, it's a girl in gray jeans and a white t-shirt paired with cognac sandals and a cross body bag very similar to this one. Every time I see it I think it's the perfect spring uniform.
Plus, summer vacations are the best time to have a great cross body bag to carry as you travel. You can carry around your stuff and be hands free all at the same time.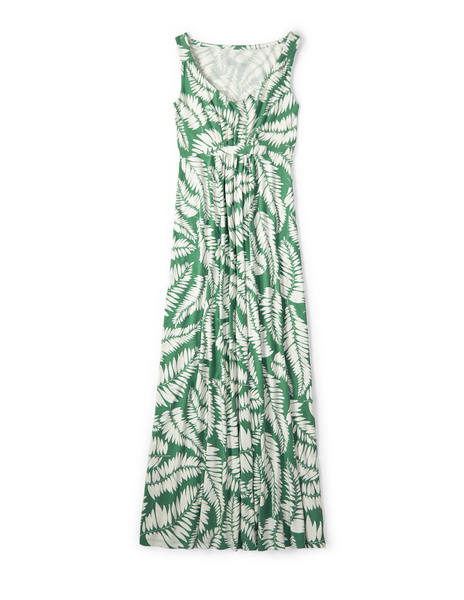 These maxi dresses from Boden are so great. Love all the colors and patterns. And even if you aren't a maxi dress fan, Boden has so many cute dresses and tunics right now.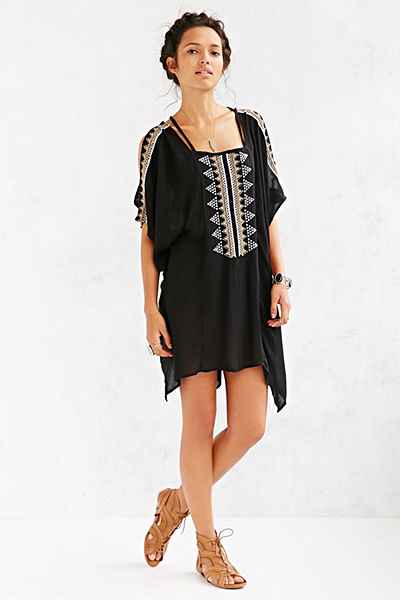 I want this. Mainly so I can say, "Hold on while I put on my kaftan!" but also because it's really pretty. I think it would make a dreamy swimsuit coverup.
And that's it for today.
Have a great Friday.