We have almost reached the finish line to summer. And I will spare you my thoughts on how it is so dumb that we have to go back to school for two and a half days after Memorial Day weekend. Except to say, it is so dumb.
But we will survive.
In the meantime, there are some good Memorial Day deals to be found and cute clothes to be bought.
Here are a few things I found this week:
I have loved these for a long time now but never purchased because I felt like they were similar to other shoes I already own. But now I'm thinking it's time to take the plunge because they are currently 40% off and just $39.90.
I happen to love the cork, but they also come in a couple of patent colors, a stripe pattern and a floral.
2. ray-ban high street sunglasses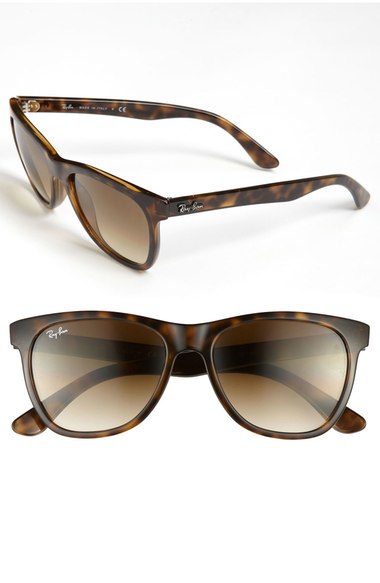 I adore these sunglasses. They are now 30% off and just $107.98 which is a great price for a pair of Ray-Bans.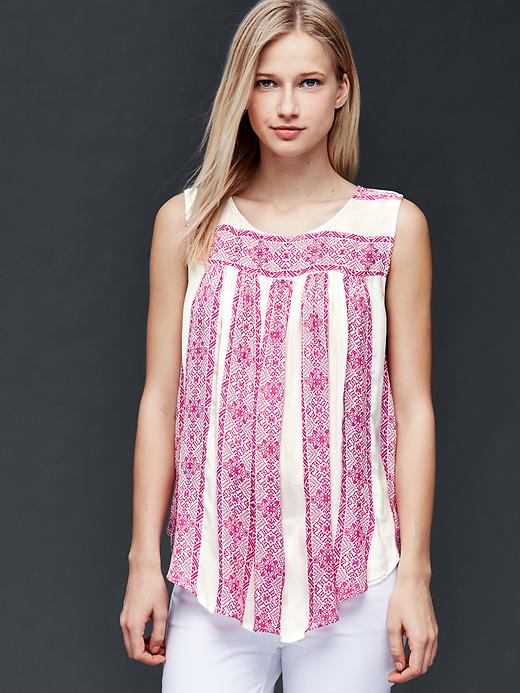 I ran in Gap the other day and saw this top and thought it was so cute. It comes in blue or pink. Plus Gap is offering 35% off with code EVENT at checkout. They also have all their t-shirts on sale for just $10 so it's a great time to stock up on basics.
4. ingleside wide leg loungers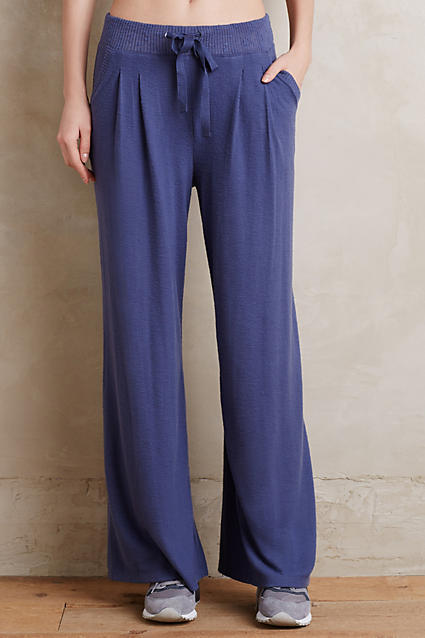 Anthropologie is offering an additional 30% off all sale items. I am a sucker for some new lounge pants and I am also a big fan of this brand because everything they make is so soft. These are on sale for $39.95 with an additional 30% off taken at checkout. No code needed.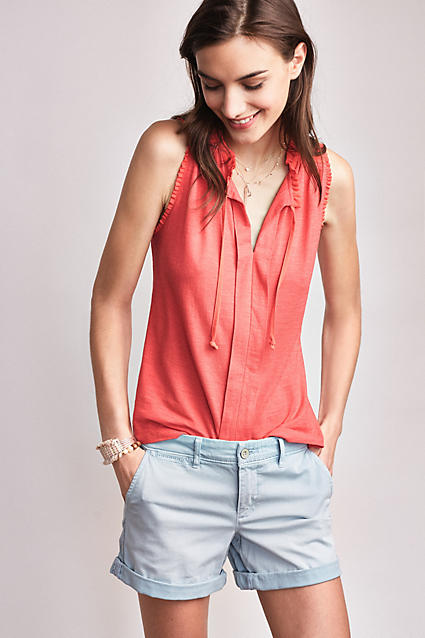 This is another Anthropologie sale item. This is great by itself or under a jacket. It's $39.95 plus an extra 30% off.
6. cloth & stone side button tunic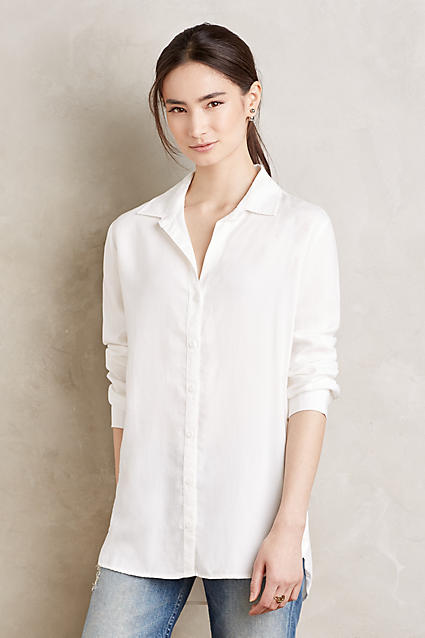 Okay, I actually bought this. I have been looking for just a basic white button up shirt. I love this brand because it is so soft and this shirt has three buttons on each side that you can button or unbutton depending on how you want to wear it. It looks great with jeans and shorts and even some of my skirts. It's a great basic and it's an additional 30% off.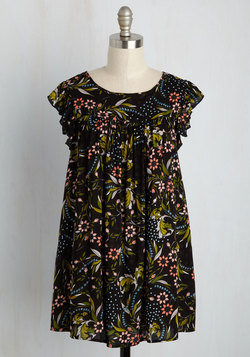 Well, this is just the cutest. It would look so great with a pair of white jeans.
8. topshop lace up coverup caftan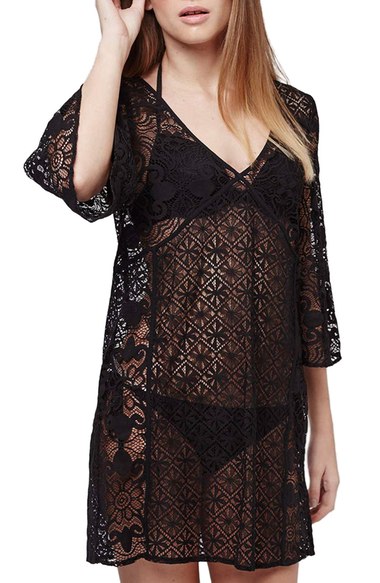 Toyshop has some really great coverups and this is just one of them.
9. zella live in crop leggings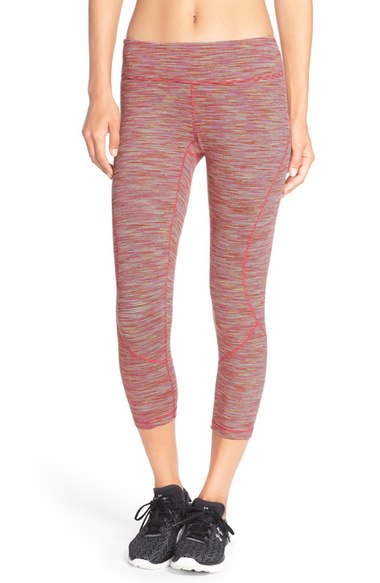 Nordstrom has a ton of stuff marked 40% off, including these Zella leggings that are now just $31.20. I told Gulley yesterday that I think Zella leggings are about the best out there. And this is a great price. The ones I have wash and wear so well and are so comfortable.
10. j.crew leather fringe sandals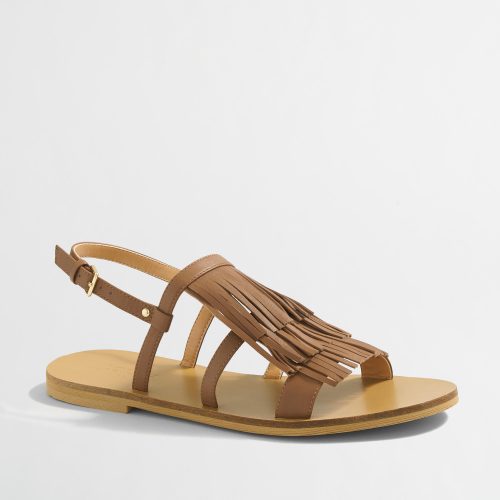 I love these fringe sandals from J.Crew. They are on sale for $49.00 and also come in black and white. Someone also emailed me and said that if you use the code ALMOSTSUMMER at checkout on purchases over $100 that you get another 20% off.
Happy Memorial Day weekend!
Have a good Friday.