So we left Houston yesterday around noon and made our way to Bryan/College Station.
We drove into town, unloaded our car at Honey and Big's house and then decided to go see Nena. And it was only after we all piled back into Gulley's car that we realized her battery had decided to stone cold die. As in, her engine couldn't even attempt to turn over.
Which meant we all got out of her car and into Honey's car to go see Nena. And Nena was quintessentially herself, complimenting us all on our tans and telling us how great we looked and lamenting about all the old people who just "put puzzles together" at her assisted living home.
After that all we had left in us was a trip to Bahama Buck's for snow cones.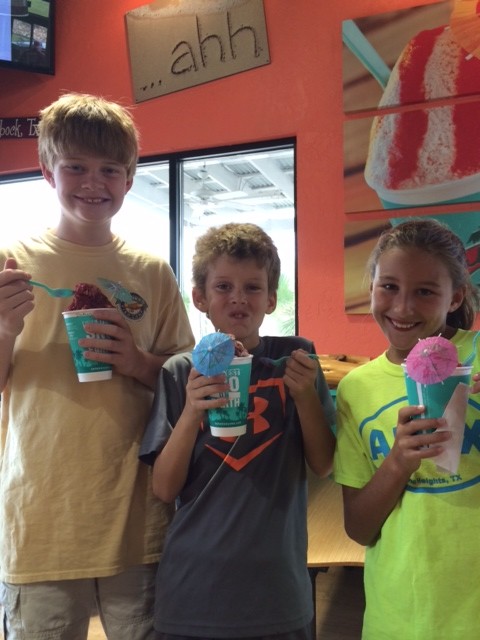 I highly recommend it.
In fact, I plan to go back tomorrow. With or without the kids.
And then we came home and Big had found us some jumper cables.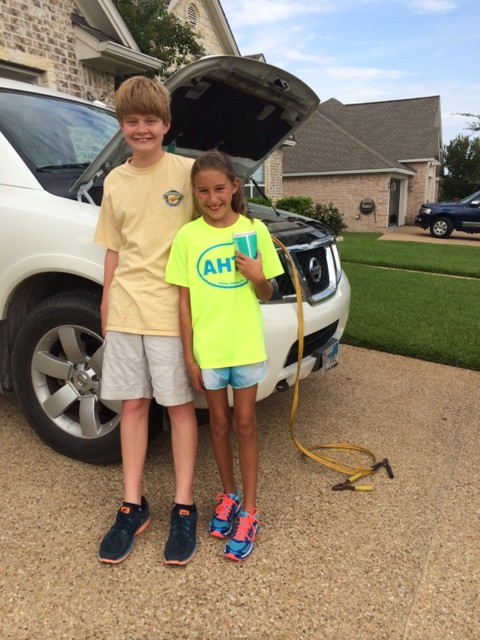 Which helped us start Gulley's car and drive it straight to the repair shop. We are currently waiting to hear about the condition of the battery.
I don't feel good about its chances.
I'm just forever grateful we didn't decide to stop for barbecue in Hempstead like we'd planned.
Copyright secured by Digiprove © 2014